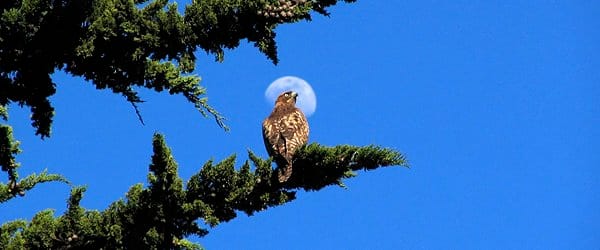 I was pretty new to watching birds and photography when I first met this Red-tailed Hawk. While keeping track of some hummingbirds in Alta Plaza Park in San Francisco, I noticed a shadow slipping over the terraced hillside. When I looked up the hawk was five feet above my head and powering towards a perch high in the trees. It was actively hunting the grassy slopes and barely paid me any attention as I tried to figure out how to get as close as possible without changing its behavior.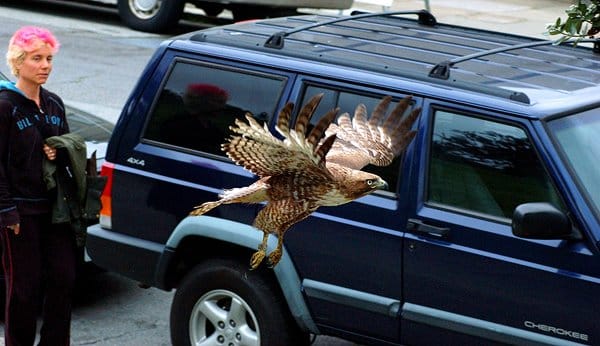 It had been in the park a few weeks and was clearly adept at evading people, cars, and frenetic dogs. The hawk was intent on finding gophers and I used its focus to my advantage and closed the distance gradually. Frustratingly, with a few powerful flaps it would fly off to the other end of the park, leaving me to sprint up and around the hills only to find it had returned to its original perch again.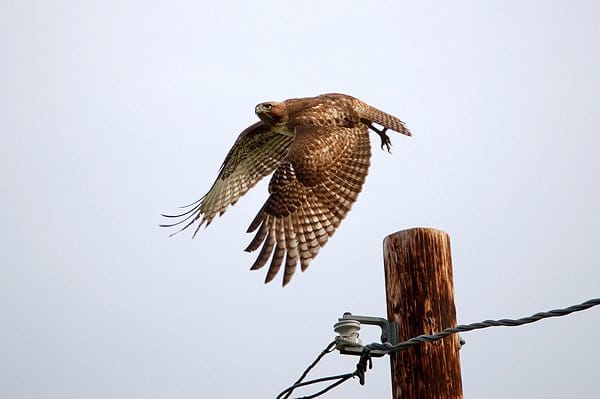 After returning to the park for five days straight (it was on my way to work) I started to learn its favored perches and get a sense of its habits. It was a big hawk and I'd read about reversed sexual dimorphism in raptors so I had a hunch it was a female. I knew it was a hatch year bird because of its juvenal plumage and I also noticed it was banded. I dubbed her "Patch" because of a light patch on the back of her head, and I figured if it turned out to be a male the name would still work.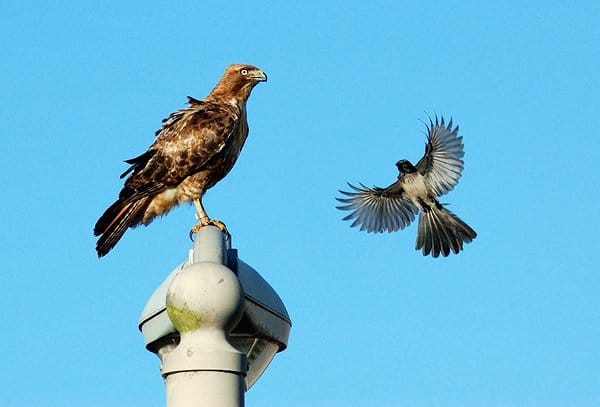 It was thrilling to watch her navigate the park, deal with mobbing Brewer's Blackbirds, Common Ravens, and Western Scrub Jays. She put up with most of it and then turned the tables on occasion.

In the picture above, about 10 days after I had started following her, she seemed to turn the tables on me. She stared for a few minutes and then leapt off the streetlight and flew directly at me. I threw down my camera and looked in disbelief as she descended, sure that I'd crossed some sort of line and was about to be taught a lesson.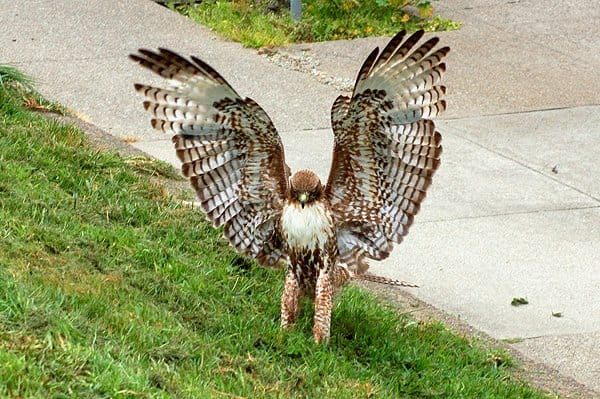 But she landed right next to me, just four feet away. The sound of her gently thumping onto the ground mixed with the faint sound of her wings folding as she settled down. Then she picked up a caterpillar and ate it, turned, gave me the once over, and started looking around at cars, distant pigeons, and other park goers. Someone came strolling down the sidewalk and she straightened up, crouched slightly and took off as gently as she had landed, a flurry of brown feathers. I was hooked!
(*Notice that broken #6 primary on her right wing. It was how I knew I'd been following the same bird until I got to know her idiosyncrasies… and her band number)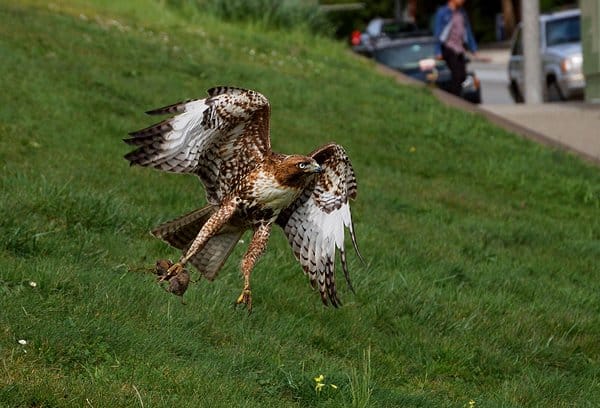 She had apparently decided that I wasn't a threat and let me watch her preen and eat meals. She would hunt the hillsides right next to where I was sitting. It was a privileged relationship to have with a wild Red-tailed Hawk. Granted the "relationship" part was one way… but she afforded me proximity that she seemed to deny other people. I would often be setting up to take picture under one of her perches and she would keep a keen eye on passing dogs, and other people, but would ignore me altogether. My assumption was they are such visually driven creatures that she was clearly recognizing me and acting accordingly. But I never thought it would last.
I'll post more about Patch and her urban encounters in Part 2 on November 18th.