This fall was surprisingly great in Queens in terms of the fall foliage.  Brilliant yellows competed with rich reds for the eye's attention and when a migrating bird paused in front of such colors, well, one could barely help but to gasp with wonder on occasion.  And though the species that are featured below are all birds that have turned up rather regularly in my posts of late I make no apologies: if you don't like migrating warblers and kinglets, well, what exactly are you doing here?
Yellow-rumped Warblers are great with red leaves, yellow leaves, or all fluffed up.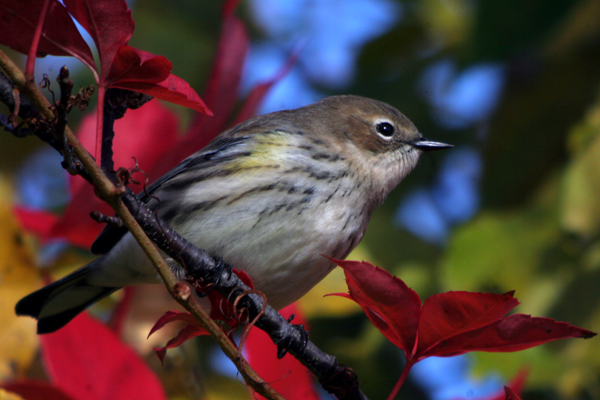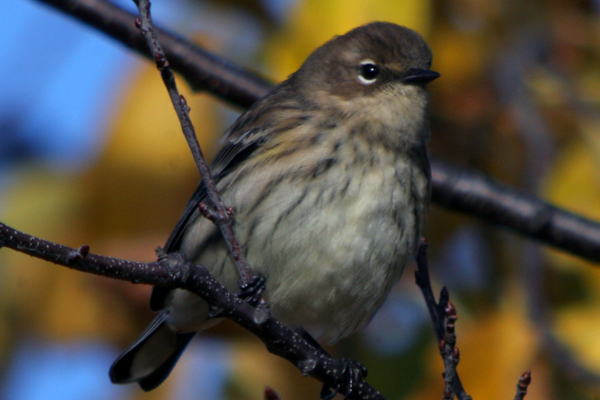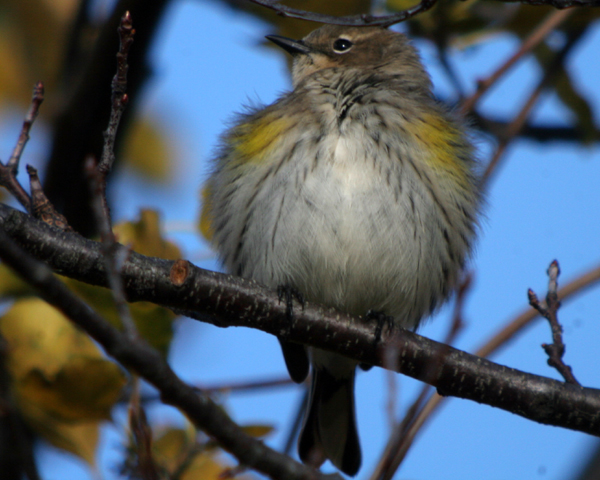 A Ruby-crowned Kinglet is great against yellow leaves, even when it is backlit.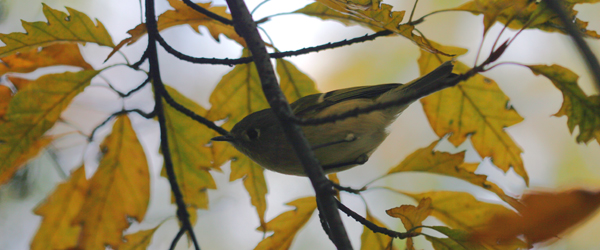 And a "yellow" Palm Warbler with yellow leaves?  Is there anything as gorgeous on a crisp fall day?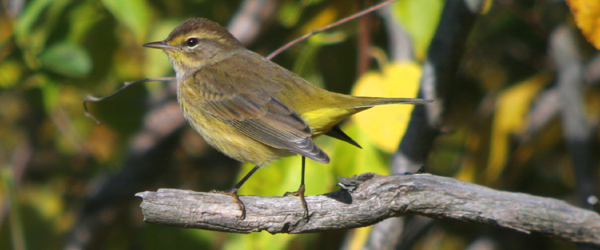 Though winter's winds are soon to upon us get out there and enjoy what little is left of fall.  If not, you'll regret missing the last of the fall migrants and colors in the long, cold, dark months of winter.  And for those of you in the southern hemisphere, take pity on us northerners and think of us huddled up indoors while you enjoy the bounty of spring going into summer.