After last week's big Brit wedding bonanza I couldn't help but chuckle at the news that one of the RSPB's premier nature reserves in the North of England has opened itself up for weddings.
Leighton Moss lies within the Arnside and Silverdale Area of Outstanding Natural Beauty and is more famous for its breeding Bitterns and Marsh Harriers than any connection with weddings but it is opening itself up as the venue for small intimate affairs (that kind of ruled William& Kate out) of 30-35 people.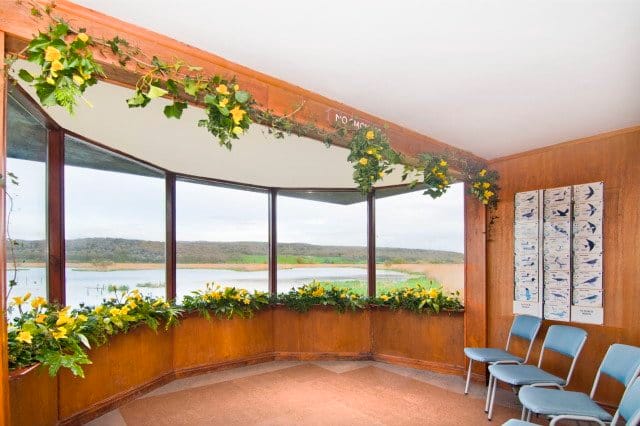 Lillian's Hide at Leighton Moss RSPB Reserve copyright Joan Bryden
We can all appreciate a scenic backdrop for the big day but imagine if something good flew past at a crucial moment. It's hard to keep the birder inside, er, inside. I can relate to this, my own April wedding day five or so years ago and just as we were posing for pictures I spotted two large soaring raptors away in the distance. I managed to discreetly break off from the photographs and as I'd arrived under my own steam grabbed the stashed binoculars from the car to confirm a pair of Common Buzzards before nipping back into shot before the new boss even noticed I was gone.
Do you promise to twitch and pish as long as you both shall live….