The shortest month of the year is coming to a close and I feel like, for me, February will vanish without a trace. Too much of the mundane has been separating me from the sublime. Don't make my mistakes! Get out there and enjoy nature. Where will you be enjoying nature this weekend and will you be birding? Share your plans in the comments below.
I doubt I'll have much luck finding birds under the foot of snow expected to drop in Rochester over the next day. Corey won't be seeing many birds either since he'll be moving this weekend (poor guy!) With hope, Charlie will see enough birds for all of us as he explores the wilds of Wiltshire.
Whatever your plans this weekend, make time to enjoy SkyWatch Friday. Also be sure to come back Monday to share your best bird of the weekend!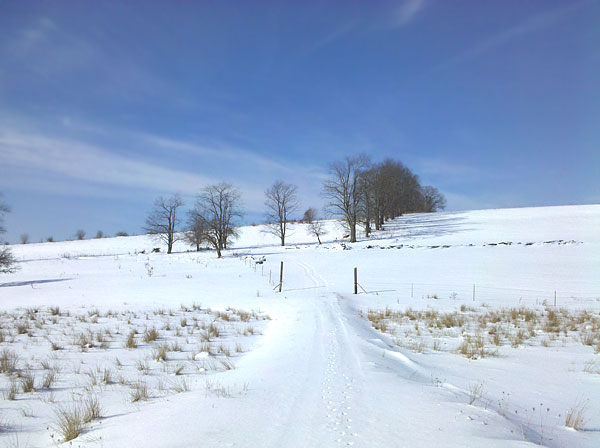 Blue sky over a snow-covered farm, Eleven Mile, PA