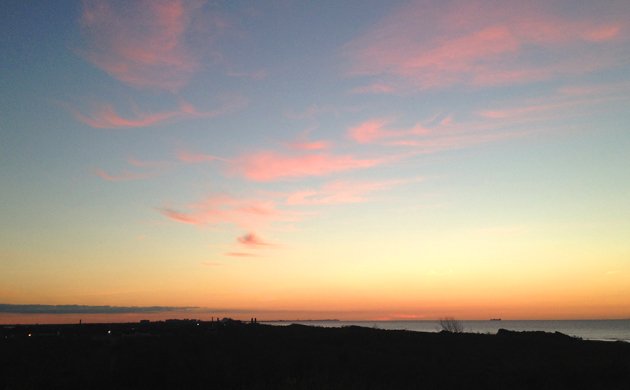 We're entering the most frightful weekend of the calendar year, and I'm not referring to the debut of the new season of Stranger Things. Halloween draws near, which casts a ghastly pallor over the next several days. Whether you're looking for ominous owls, macabre night-herons, or sexy Halloween bird costumes, be safe out there.
I'm working through the weekend but hope to do a little more lakewatching. What good, after all, is living on a Great Lake if you don't watch it now and then? Corey will take a break from his usual birding to lead a bird walk in Queens. How about you? Where will you be this weekend and will you be birding? Share your plans in the comments below.
Whatever your plans this weekend, make time to enjoy SkyWatch Friday. Also be sure to come back Monday to share your best bird of the weekend!