Spring may arrive in mid-March but in my latitude, it doesn't begin to take root until April. Well,
April has come and with it, record-breaking warmth! I can't imagine a better time to get outside. Where will you be this weekend and will you be birding? Share your plans in the comments below.
I will head once more unto the breach in my preternaturally unsuccessful campaign to see a Saw-whet Owl. Corey will be birding in and around his hometown of Saugerties, NY in hopes of his first Bald Eagle, Pileated Woodpecker, and Wild Turkey of the year in New York State. Charlie plans on shaking and muttering to himself in a dark corner until the official launch of Wiltshire Nature Walks on Sunday!
Whatever your plans this weekend, make time to enjoy SkyWatch Friday. Also be sure to come back Monday to share your best bird of the weekend!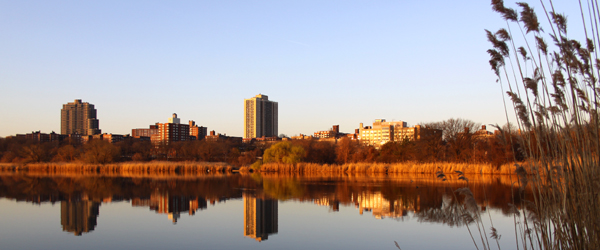 Dawn breaks over Willow Lake, Queens