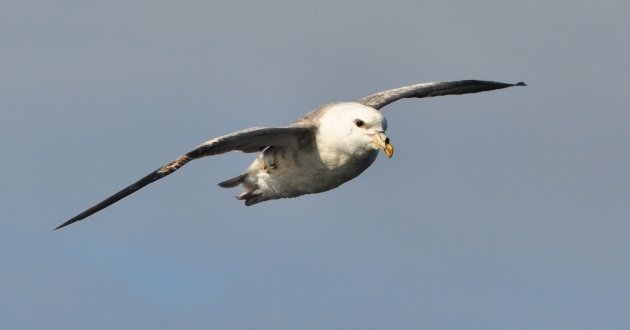 Keep your eyes to the skies. Maybe you'll get lucky and see the bird that may some day be called Pacific Fulmar!
What happened? I was just getting into the season, setting aside time to scope waves of wood warblers, when Corey offhandedly crushed my spring dreams just by saying, "Migration is over." Is it really? Let me know if you're catching any last vestiges of spring migration in your neck of the woods…
Since migration is allegedly over, I'm going on strike until autumn. Corey, on the other hand, will spend the weekend reveling in resident breeders all across New York State. Even he doesn't know where he'll end up, but there will be birds. How about you? Where will you be this weekend and will you be birding? Share your plans in the comments below.
Whatever your plans this weekend, make time to enjoy SkyWatch Friday. Also be sure to come back Monday to share your best bird of the weekend!