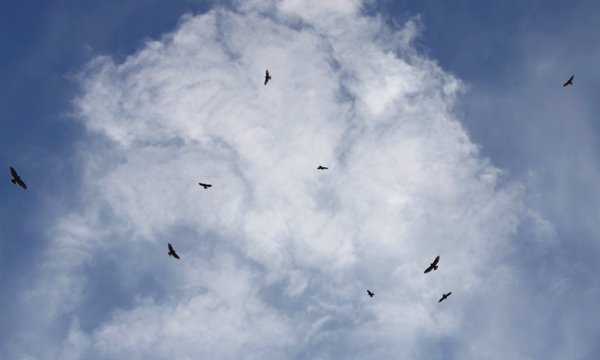 Despite this ongoing period of historic uncertainty and sacrifice, we can find comfort in at least one certainty: May means birds and plenty of them. No matter where on this big, beautiful planet you live, you probably anticipate the passage of new species over the next thirty-one days. Get out there and greet them… as far as we know, birds don't spread or suffer from COVID-19!
Weather conditions should be improving over the weekend, which means I'll be up at the lake looking for my first local warblers of the year. Corey has a head start on me down in NYC, so expect him to press the advantage by hitting coastal Queens. How about you? Where will you be this weekend and will you be birding? Share your plans in the comments below.
Whatever your plans this weekend, make time to enjoy SkyWatch Friday. Also be sure to come back Monday to share your best bird of the weekend!