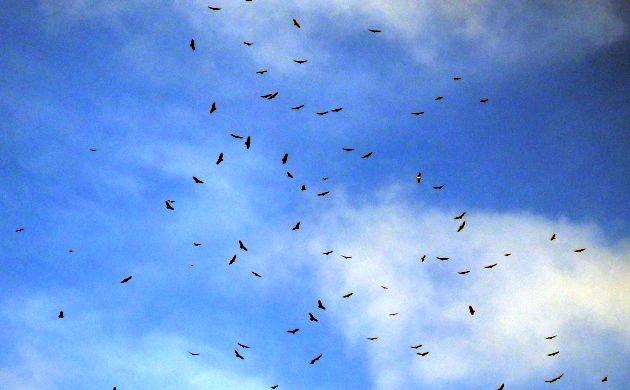 The second weekend of April definitely sits among my favorites of the year, and not just because this is my birthday weekend. Birds that have been away for a while tend to come back around this time. I'm looking forward to seeing them!
Depending on which expected species arrive first, I'll either be heading up to Lake Ontario or down to Conesus Inlet. Corey, on an epic streak of exceptional birding luck, will find himself in southern California this weekend with time to add to an already impressive year list. How about you? Where will you be this weekend and will you be birding? Share your plans in the comments below.
Whatever your plans this weekend, make time to enjoy SkyWatch Friday. Also be sure to come back Monday to share your best bird of the weekend!