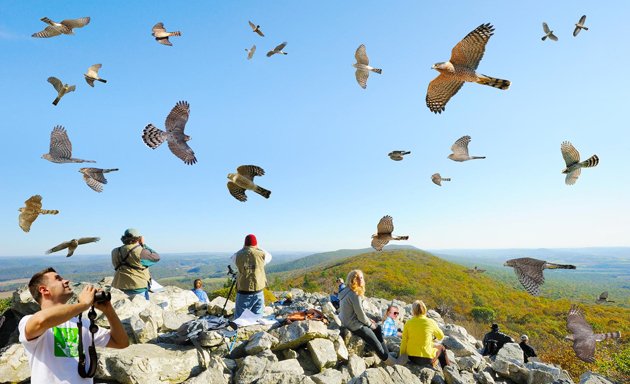 Keep your eyes to the skies… you may see an accipiter or two!
The second weekend of May offers so much potential. With migratory madness, Mother's Day brunches,  and spring sports to contend with, most of us find many ways to enjoy. Have fun out there, but be sure to check 10,000 Birds frequently throughout the weekend. We have a special theme running that we'll share tomorrow!
I expect to hit some of the more reliable migrant traps in the Rochester area this weekend in search of my life Mourning Warbler. Could this be my time? Corey may, weather permitting, commit to a little Big Day somewhere in NYC. I'm sure many of you will inadvertently do the same!
How about you? Where will you be this weekend and will you be birding? Share your plans in the comments below.
Whatever your plans this weekend, make time to enjoy SkyWatch Friday. Also be sure to come back Monday to share your best bird of the weekend!