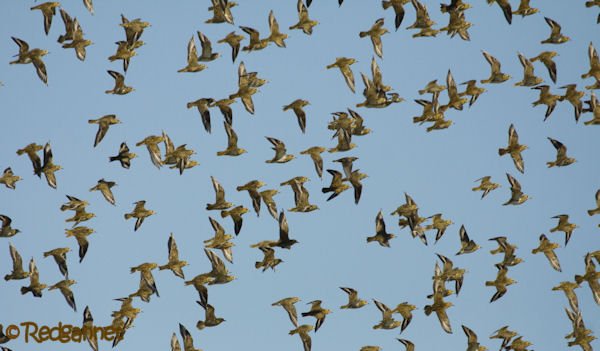 Once autumn starts creeping in, I can't help but think about what exotic birding location to visit when I invariably need to escape the local winter wonderland/hellscape. Maybe this year will be someplace birdy in Africa, or perhaps I'll get back to the Caribbean (even though that won't help my ABA list!)  The entire world beckons. Luckily, we still have plenty of migration left to enjoy before the doldrums set in!
This weekend, I'll be making a run to Montezuma NWR to examine the new influx of waterfowl, which currently overlaps with the last of summer's shorebirds. Corey will do what he does in his inimitable way. How about you? Where will you be this weekend and will you be birding? Share your plans in the comments below.
Whatever your plans this weekend, make time to enjoy SkyWatch Friday. Also be sure to come back Monday to share your best bird of the weekend!