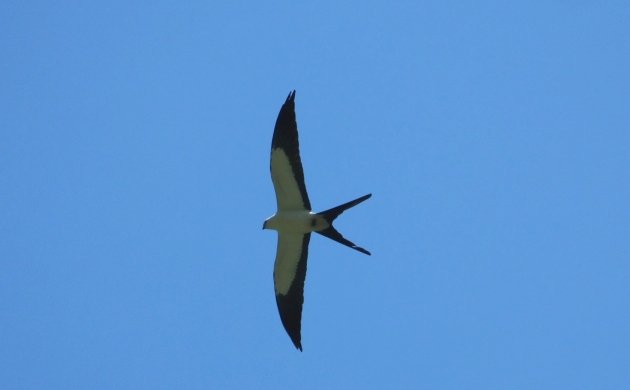 For many Americans, a three- or four-day weekend–no matter its provenance–arrives at the perfect time to enjoy peak autumn excitement. Fall migration only adds to the festivities. If you're planning any kind of Big Day or Big Sit, this may be your best chance.
My daughter and I are planning to piece together a semi-Big Day on Sunday by hitting all the local hotspots along Lake Ontario. Corey's more ambitious plan involves the sixth annual Queens County Bird Club Big Sit at the Battery Harris Platform at Fort Tilden in, you guessed it, Queens. How about you? Where will you be this weekend and will you be birding? Share your plans in the comments below.
Whatever your plans this weekend, make time to enjoy SkyWatch Friday. Also be sure to come back Monday to share your best bird of the weekend!