Mike is making hay down in Texas leaving me to mind the store until his return.  I am not the least bit bitter about him enjoying an early look at migrants that I have to wait a couple more weeks to see.  Nor am I jealous at all that he is racking up life bird after life bird and has likely passed me in our contest to find out who can see more birds in the American Birding Association area before we die.    Besides, boring you with a sad and angry rant will serve no one and I can't stay mad with flowers blossoming, spring springing, and birds singing.  Instead, let me ask you the following: "What will you be doing this weekend and will you be birding?" Share your plans in the comments below!
This weekend I will spend at least one morning in one of my local Queens parks hoping to see some of the early migrating wood-warblers.  Mike will be recuperating from a disgustingly good run of birds and hopefully won't be allowed out of the house for the next several weekends as recompense for the sheer volume of birds he has spotted of late.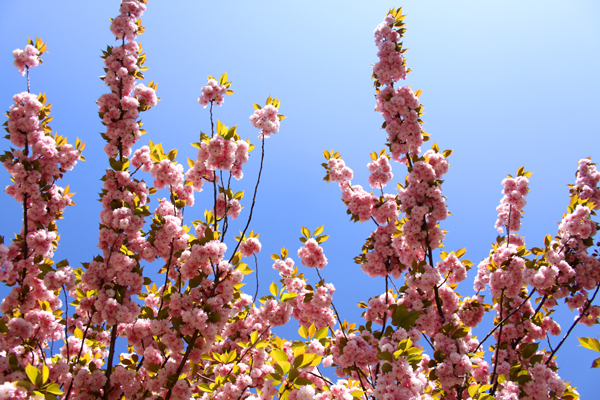 blossoms from last April
Whatever your plans this weekend, make time to enjoy SkyWatch Friday. Also be sure to come back Monday to share your best bird of the weekend!