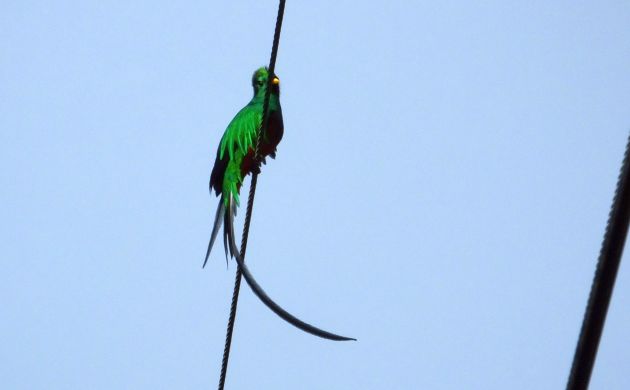 Birding, as I've experienced over the last 18 or so years, basically comes down to positioning, patience, and perception. Arrive when and where a bird should be, stick around until it makes itself known, and observe its presence. What could be easier? If you doubt the accuracy of this analysis, test it this weekend and report your findings!
I'm venturing out to the farm fields of Hamlin, where all sorts of wild winter birds might be perceived. Corey, on the other hand, is Georgia-bound, hoping for some Southern bird hospitality. How about you? Where will you be this weekend and will you be birding? Share your plans in the comments below.
Whatever your plans this weekend, make time to enjoy SkyWatch Friday. Also be sure to come back Monday to share your best bird of the weekend!