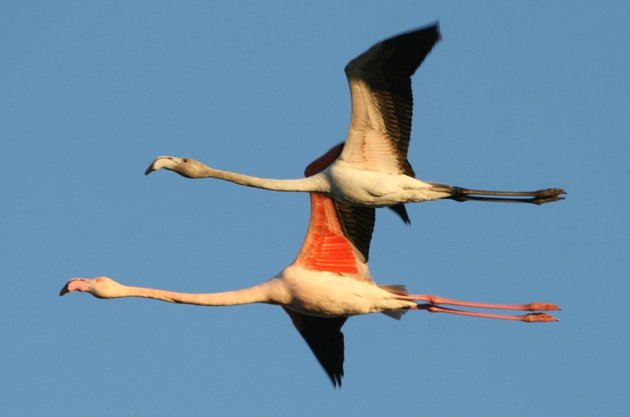 Do you think flying flamingos look like flaming pencils? Jochen does!
May is in full stride now, which means migration is in full stride, which means most nature lovers are spending as much time outside as possible. Frankly, I'm amazed many of you even have time to read this. Is anybody out there?
Corey and I will be doing our respective things in our respective corners of New York state. How about you? Where will you be this weekend and will you be birding? Share your plans in the comments below.
Whatever your plans this weekend, make time to enjoy SkyWatch Friday. Also be sure to come back Monday to share your best bird of the weekend!