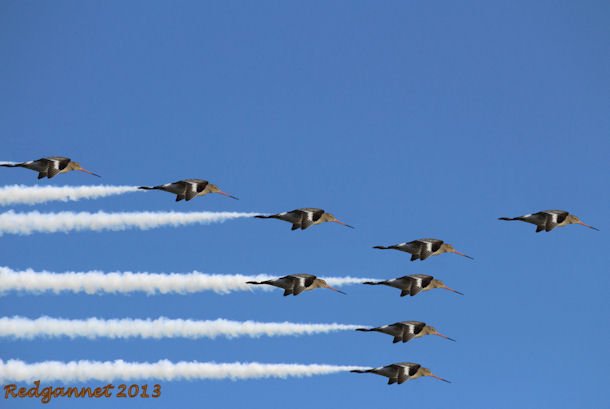 Keep your eyes to the skies for birds flying in formation. If you see contrails, you and Redgannet probably visit the same pharmacist! 
For those of us in temperate climes, fall migration seems a slippery thing. Frankly, I'm never really sure what phase of fall migration we're in until kinglets pop up. Of course, by then, migration is mostly over. I hope I don't see too many kinglets this weekend.
Corey and I will each be observing our respective corners of the Empire State. How about you? Where will you be this weekend and will you be birding? Share your plans in the comments below.
Whatever your plans this weekend, make time to enjoy SkyWatch Friday. Also be sure to come back Monday to share your best bird of the weekend!