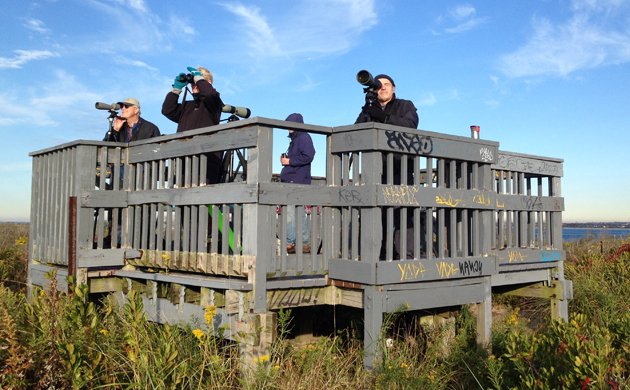 Keep your eyes to the skies… you never know what you'll see!
Autumn in October means many things to many people more eloquent by half than I. Rabindranath Tagore observed, "The music of the far-away summer flutters around the Autumn seeking its former nest." According to Percy Bysshe Shelley, "There is a harmony in autumn, and a luster in its sky…" What are your favorite fall quotes?
This weekend holds more work for me, which will keep me locked in. Corey will likely be out and about in the NYC area. How about you? Where will you be this weekend and will you be birding? Share your plans in the comments below.
Whatever your plans this weekend, make time to enjoy SkyWatch Friday. Also be sure to come back Monday to share your best bird of the weekend!