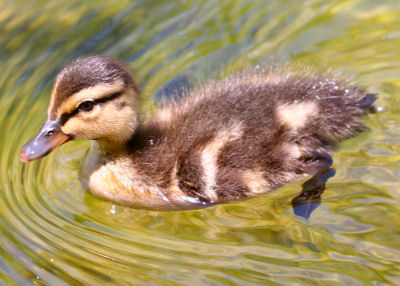 My lunchtime walk in Congress Park today was accompanied by many fewer ducklings then I had expected. Last week I saw three broods totaling 23 ducklings and today I only saw 8! Whether it was crows, cats, people, or other predators I don't know, but I guess this is why Mallards have large broods.
The other major change I noticed in the park today is that the apple trees are in bloom: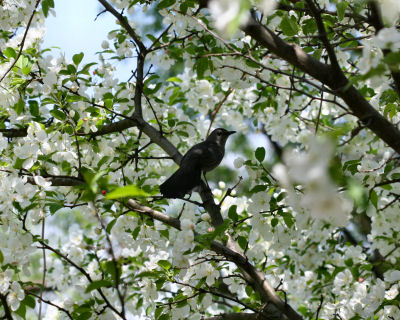 In addition to the Gray Catbird enjoying the apple blossoms above, I also spotted Chestnut-sided and Yellow Warblers and an Eastern Kingbird, pretty good for a small urban park.
I'll end this short post with a rather mangy Gray Squirrel: