The nasally honking "song" of White-breasted Nuthatches is, uh, well, I had to constrain the word "song" within quotation marks, so it's not exactly Pavarotti I'm talking about here. This time of year White-breasted Nuthatches are not a bird most birders pay attention to. On a walk through snow-muffled forests in the dead of winter, however, they are a bird to be lingered over because, well, they're birds.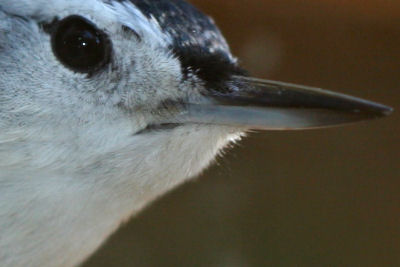 And seeing as I'm hoping that this temporarily-stalled spring will be filled with many birds I haven't seen since they oh-so-callously left for warmer climes I figured I should give some good press to the White-breasted Nuthatch. Have a good weekend.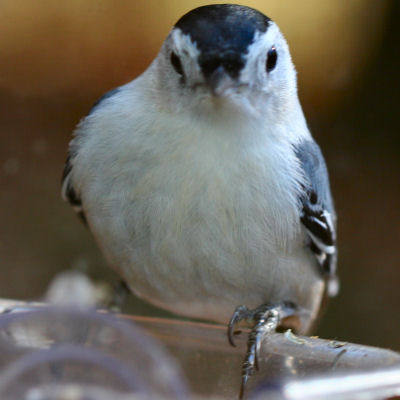 And as an added bonus go see this picture of a White-breasted Nuthatch from another Albany-area birder.