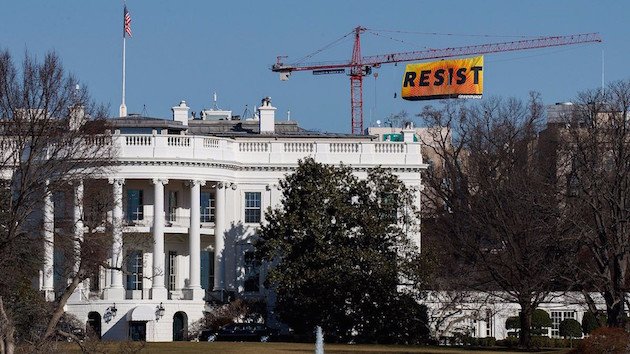 "On Wednesday morning, activists from Greenpeace unfurled a massive yellow and orange banner with the word 'Resist' on a tall crane behind the White House," read the NPR story. And resistance to this anti-environmental agenda is essential if we want to keep our country, and our planet, safe for future generations.

Donald Trump has put forth an anti-environmental group of advisors and cabinet nominees and this very thin-skinned president is taking no time in attacking our environment and the agencies created to protect it.
On Tuesday, Donald Trump signed an executive order expediting approvals for the Keystone and Dakota Access Pipelines, overturning perhaps the two biggest environmental victories of the Obama years. He also imposed a comprehensive gag order on employees of the Environmental Protection Agency (EPA). Please take the time to read the full story by Bill McKibben at the New Yorker.
More information on Trump's partners in crime: