On the second day of the Mesoamerican Bird Festival we had a treat in the evening, an exhibition of hummingbird art by Honduran artist Rebecca Mendoza.  Each piece of art was of one species of hummingbird and Rebecca strategically used glitter to represent the hummingbirds' amazing plumage.  Granted, glitter in hummingbird art isn't for everyone but I thought it worked rather well, and so did a couple of other folks as Rebecca sold some of her artwork.
But enough words, what about the hummingbirds?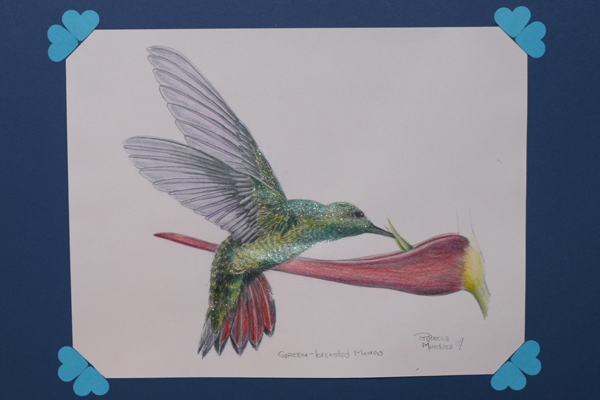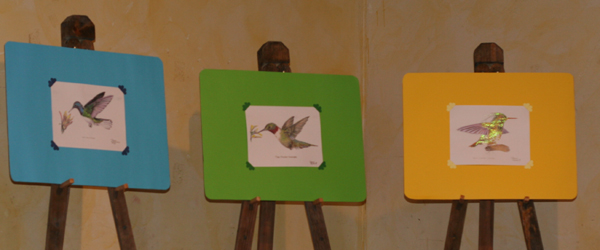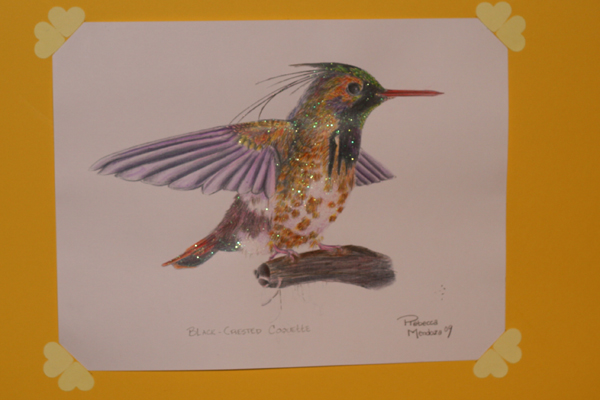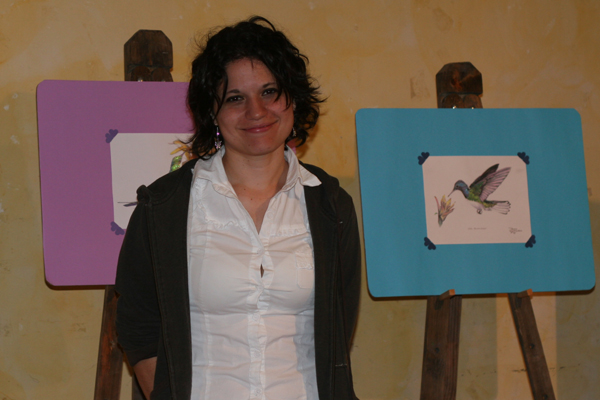 If you are interested in Rebecca's work and want to purchase something to hang on your wall you can reach her at: ruderard AT yahoo.es  I myself would have loved to pick up the coquette piece after having seen one the day of Rebecca's exhibit but it was snapped up before I could (and, to be honest, I didn't have enough cash with me anyway).