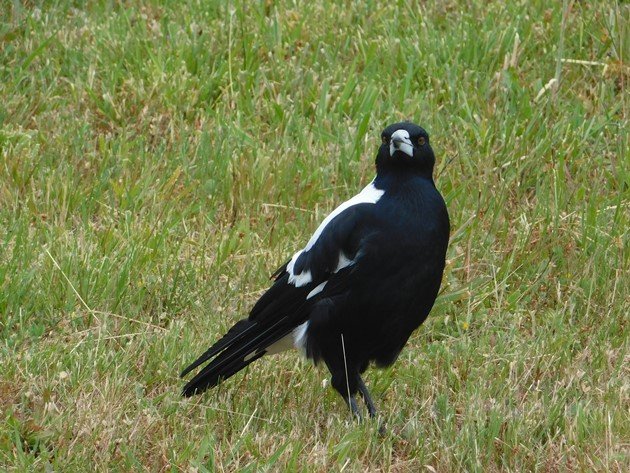 Late last year I mentioned the presence of Australian Magpies around Broome. There is a variation in the plumage of Australian Magpies across Australia and as such they looked different in Victoria. Whenever I walked from Foster to Fish Creek or Foster to Toora I encountered several family groups of Australian Magpies. They were not always cooperative when I wanted to photograph them, but I did manage to capture their plumage from most angles over several days. The significant difference between Broome's Australian Magpies and those in the south of Australia is the presence of a completely white back in the south.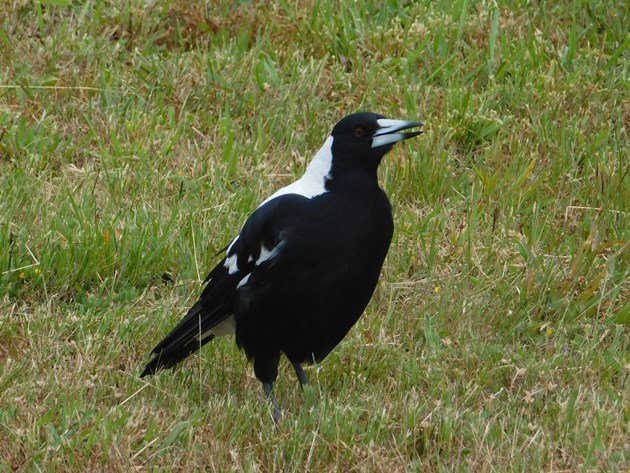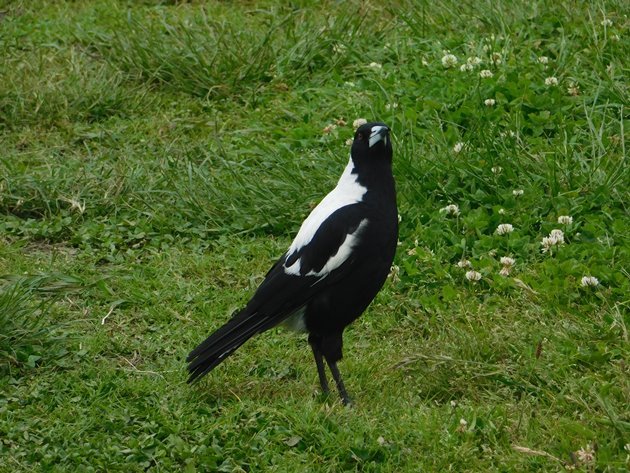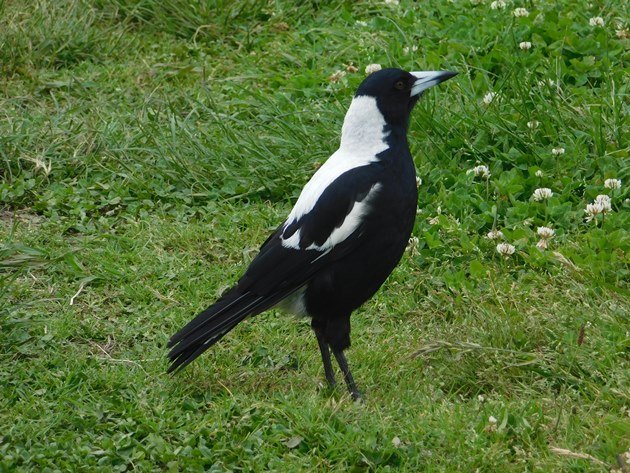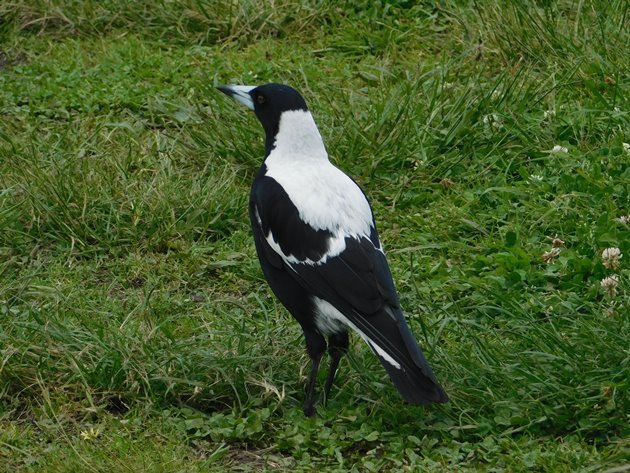 Australian Magpie
I was able to capture some photographs of a juvenile Australian Magpie. The plumage was mostly grey, but already the white back was clearly defined.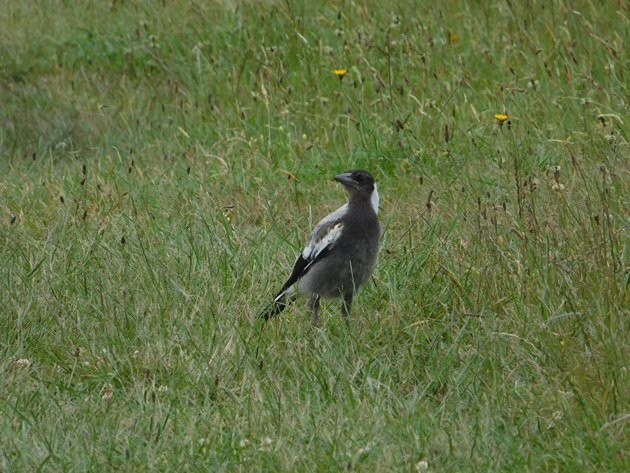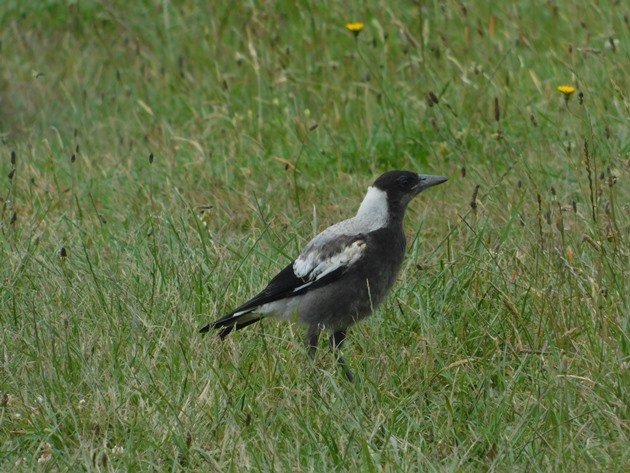 Juvenile Australian Magpie
On warmer days I sometimes encountered Australian Magpies "sun-bathing". We have observed several bird species displaying this characteristic of spreading their wings out wide on hot days.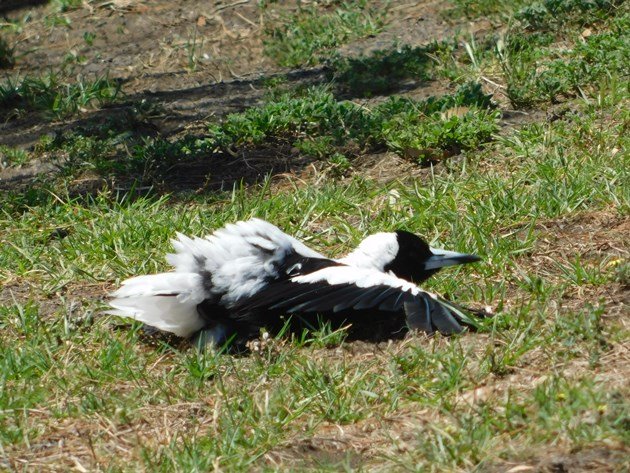 Australian Magpie "sunbathing"
I was grateful to never encounter any aggressive behaviour towards me by any Australian Magpies in Victoria. In fact I have never been attacked by an Australian Magpie anywhere!