Don't you just love sharing your best bird of the weekend with people that actually appreciate exciting sightings? Precious few are fortunate enough to work in an office where avian observations are swapped around the water cooler. For those of us who are not in that chosen .0001% (Occupy ABA, anyone?), here's the place to swap stories about the ones that didn't get away during the weekend…
Corey and I combed coastal Queens on Saturday for crackers like Ross's Goose and Snowy Owl but came up with only ordinary winter seabirds. Three scoter species and two loon species are nice, but my favorite sighting was a Great Cormorant, a bird I don't see nearly enough. Corey did strike gold on the Snowy Owl on Sunday at Jones Beach… why do I get the feeling he was holding out on me?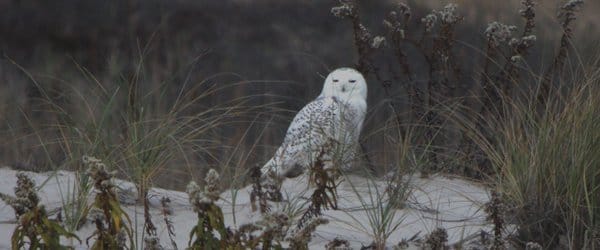 What was your best bird of the weekend? Tell us in the comments section about the rarest, loveliest, or most fascinating bird you observed. If you've blogged about your weekend experience, you should include a link in your comment.