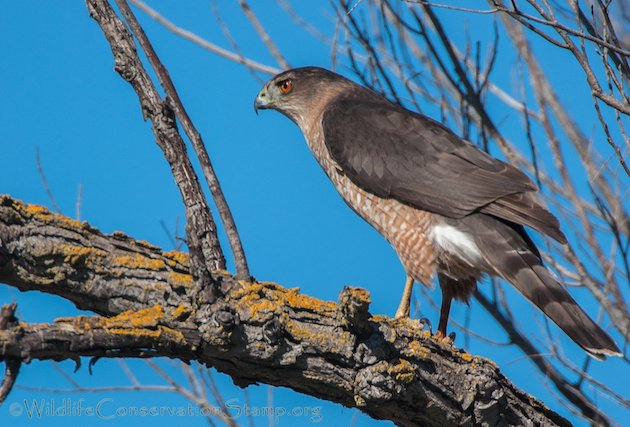 The winds of December blow in a dramatic shakeup of birding conditions in most parts of the world, especially the ones with fair odds of a white Christmas. The excitement of those not-likely birds of November has died down, but the new regime of real winter birds in the Northern Hemisphere hasn't fully asserted itself yet. Which is all to say that not much was going on around here this weekend!
I didn't have to go far to see a great bird this weekend, not when an intense Cooper's Hawk spent Sunday morning stalking a neighbor's feeder from afar. Good thing too, because I wasn't going far in this cold! Corey didn't get out birding on Saturday because of all the rain but he did hit the coast hoping for a late finch flight on Sunday with the cold winds out of the northwest. The finch didn't show up except for American Goldfinch, so he chose this common species as his Best Bird of the Weekend, as at least they showed up.
How about you? What was your best bird of the weekend? Tell us in the comments section about the rarest, loveliest, or most fascinating bird you observed. If you've blogged about your weekend experience, you should include a link in your comment.