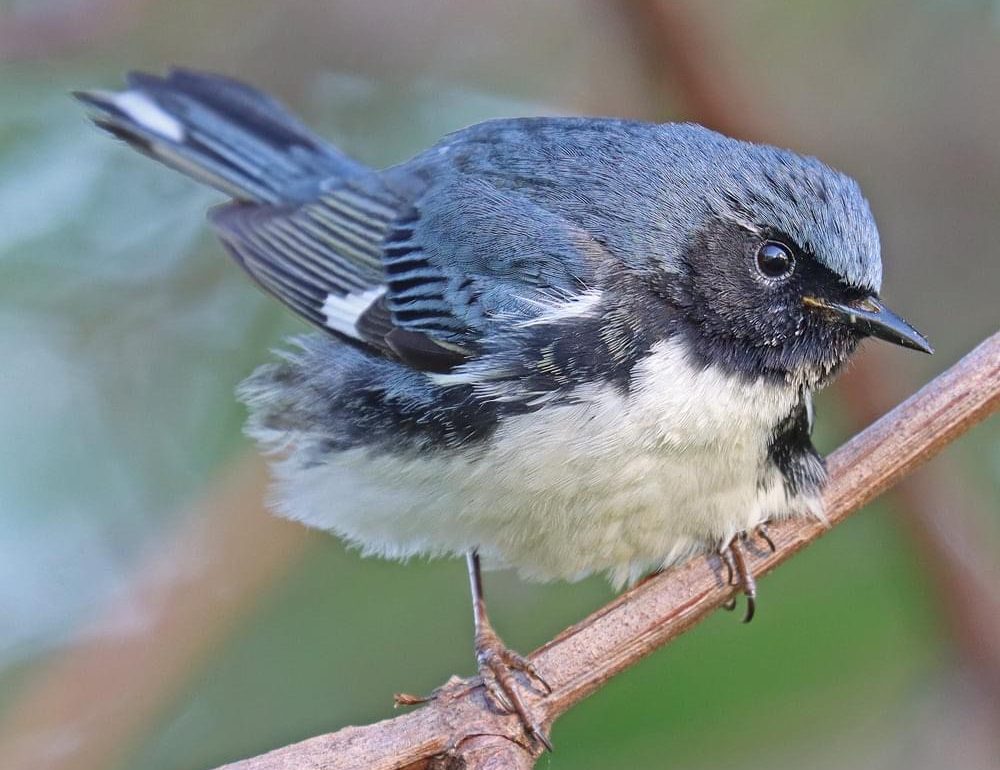 May has arrived. What other three words sound as sweet to a birder?
Spring migration seems to be arriving late at my northern latitude, but interesting birds are popping up seemingly by the hour. While I failed to find the rare warbler most of us in Rochester chased this weekend, a bright Yellow-throated Vireo made for an acceptable consolation prize. Corey got out and about both mornings this weekend, catching up with as many May birds as he could. He saw a lot but none topped this Black-throated Blue Warbler at Baisley Pond Park. It seemed fascinated with the clicking of Corey's camera and that makes it his Best Bird of the Weekend.
How about you? What was your best bird of the weekend? Tell us in the comments section about the rarest, loveliest, or most fascinating bird you observed. If you've blogged about your weekend experience, you should include a link in your comment.