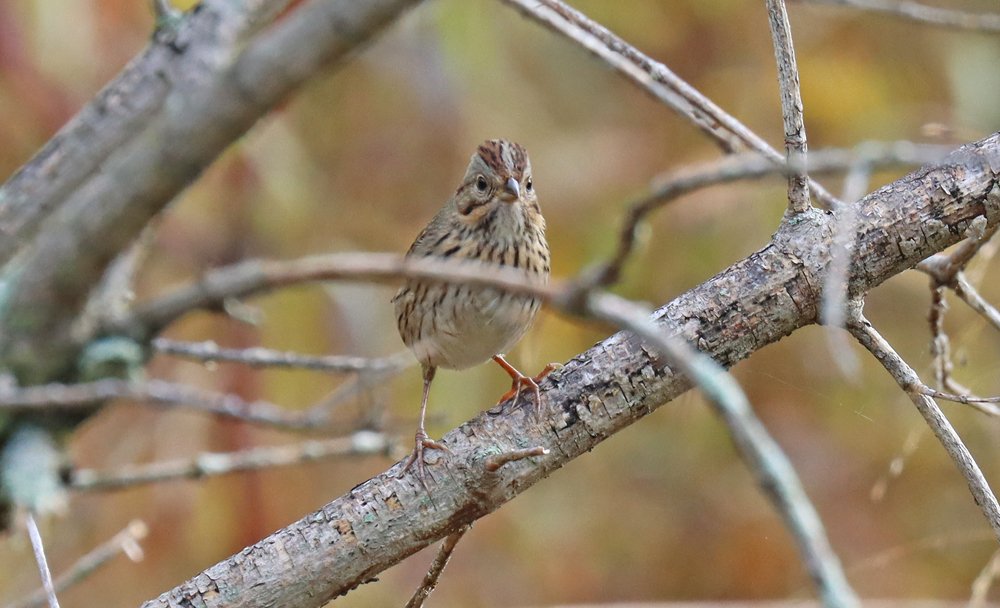 October can be a fantastic birding season in the right places. With hope, you've found yourself in one of those places!
My weekend was actually pretty slow from a wildlife appreciation angle, but the bare husks of coneflowers in my garden are still drawing curious American Goldfinches. Corey spent his weekend upstate visiting his folks, picking apples, and, of course, looking for birds. He got to some of the hotspots in his home town and enjoyed seeing a variety of fall migrants from wood-warblers to blackbirds. But, of them all, his Best Bird of the Weekend was a new one for him for Ulster County, a Lincoln's Sparrow.
How about you? What was your best bird of the weekend? Tell us in the comments section about the rarest, loveliest, or most fascinating bird you observed. If you've blogged about your weekend experience, you should include a link in your comment.