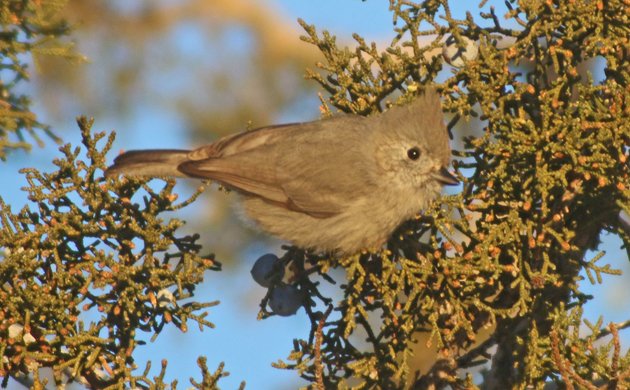 How that the traditional winter holidays are over and the calendar year itself about to give way to the new year, the time has come to take stock of your best birds of the year. First, though, consider your best birds of the last weekend of the year…
Amidst a bevy of expected birds, I was surprised to encounter a tree full of Brown-headed Cowbirds in Potter County, PA this warm weekend. Corey's Best Bird of the Weekend was one of the two lifers he saw at and near Zion National Park on Sunday. The cabin where he is staying with his family and in-laws in just outside of the park, nicely nestled in a juniper-pinyon woodland, perfect for Juniper Titmouse, which is his Best Bird of the Weekend despite its rather bland appearance. The other lifer will feature prominently in another post which will be forthcoming shortly.
How about you? What was your best bird of the weekend? Tell us in the comments section about the rarest, loveliest, or most fascinating bird you observed. If you've blogged about your weekend experience, you should include a link in your comment.