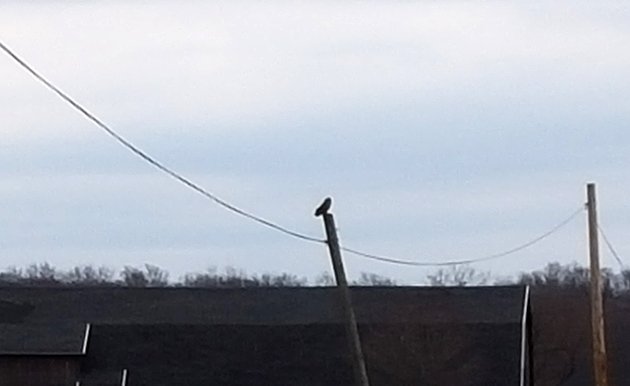 The year 2016 has just surrendered its first month to the abyss of time, leaving lingering memories of January warmth in its wake. Thus, your birding year is one-twelfth over; happy with your year list so far?
I'm happier now that I've added Short-eared Owl, never an easy sighting for me. As you can see from the feature pic, my lousy owl luck precluded me from getting too close to one of these crepuscular hunters. Even better was spying the owl getting snippy with a Northern Harrier while other harriers displayed a array of gorgeous plumage variations. Corey wasn't really feeling it this weekend and spent his time contemplating the perverse charisma of Rock Pigeons.
How about you? What was your best bird of the weekend? Tell us in the comments section about the rarest, loveliest, or most fascinating bird you observed. If you've blogged about your weekend experience, you should include a link in your comment.