In my part of the world, July can be dull from a bird watching perspective. That's why those last days of June are so important! Did you use your weekend wisely and scope out some interesting avifauna? One sure way to heighten the pleasure of a special bird sighting is to brag about it later. Step right up and share your best bird of the weekend.
While Ospreys and Caspian Terns are always worth a look and a mention, my favorite birds of the weekend were Purple Martins in a martin mansion on the shore of Lake Ontario. Corey's best bird was a Great Egret that he and his folks watched forage at the lake in Central Park; obviously, he undertook no real birding excursions this past weekend.
What was your best bird of the weekend? Tell us in the comments section about the rarest, loveliest, or most fascinating bird you observed.  If you've blogged about your weekend experience, you should include a link in your comment.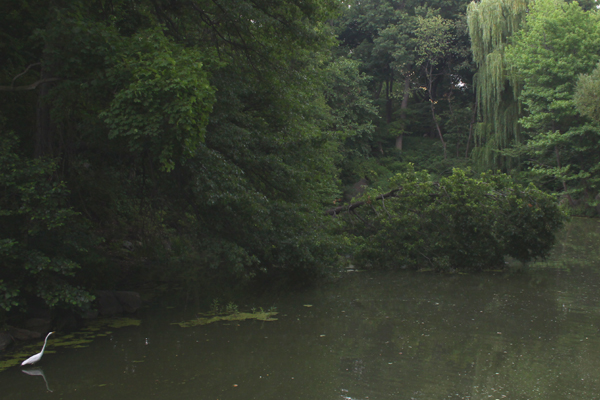 Corey's Great Egret in Central Park