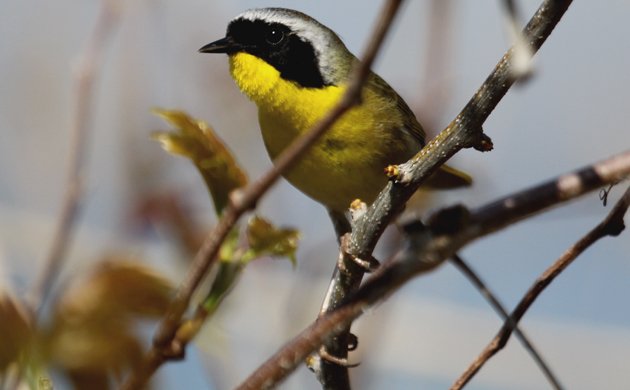 We all have a lot on our minds these days. With hope, a little time in nature—or at least looking at something wild from your window–took your mind to a better place this weekend.
All this time in front of a computer has me craving an epic hike but we barely got off our block this weekend. However, my whole family did take time to appreciate the understated beauty of Mourning Doves. Corey got out to his patch for the duration of the pandemic, Willow Lake Preserve, on both Friday and Saturday morning. Over the two days he saw a bunch of nice birds but the Best Bird of the Weekend was a singing Common Yellowthroat on Friday morning, either an early arrival or a bird that survived the winter undetected.
How about you? What was your best bird of the weekend? Tell us in the comments section about the rarest, loveliest, or most fascinating bird you observed. If you've blogged about your weekend experience, you should include a link in your comment.