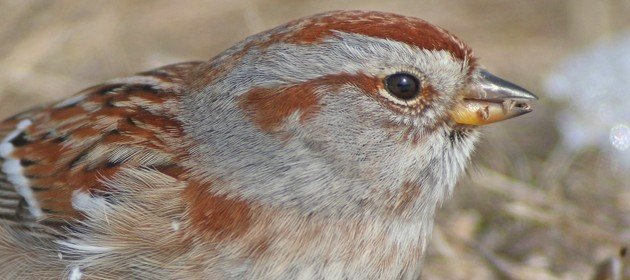 Most people I know focused this weekend on costumes, candy, and celebration of things dark, dead, or weird. Some folks, though, were able to balance the lure of the night with call of the wild. At least around here, nature lovers were rewarded by gorgeous fall weather.
I couldn't help but foray out to search out new arrivals. Looks like American Tree Sparrows, among my favorite winter birds, have returned! Corey's Best Bird of the Weekend was actually a flock of birds in the form of fourteen Wood Ducks flushing out of the Great Vly in Corey's hometown of Saugerties, New York. Especially nice was that eleven of the fourteen were gorgeous drakes.
How about you? What was your best bird of the weekend? Tell us in the comments section about the rarest, loveliest, or most fascinating bird you observed. If you've blogged about your weekend experience, you should include a link in your comment.