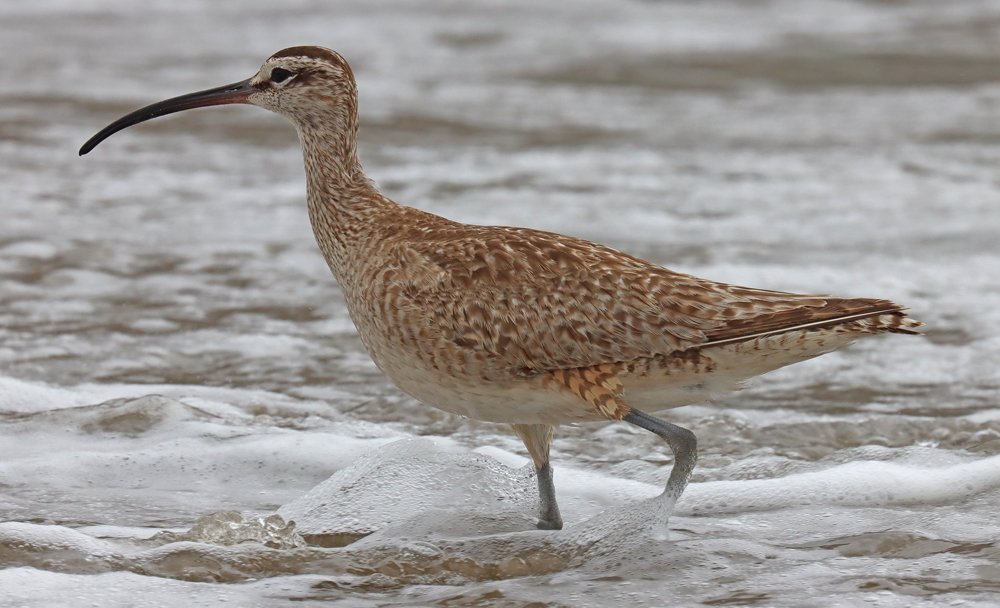 Mid-October delivers tons of birding excitement, even the kind that can be enjoyed from a sedentary position. Whether you experienced a Big Day, a Big Sit, or just a big weekend of birding, we're inviting you to brag about what you saw.
While I didn't engage in competitive birding this weekend, I did strike out in search of something new for my county list. Lucky for me, though I dipped on my initial target, a handsome Long-billed Dowitcher turned up at my favorite shorebird spot. Corey spent all day on Saturday at the Eighth Annual Queens County Bird Club Big Sit at Fort Tilden. The winds weren't great but a new addition to the cumulative list was added, Whimbrel. That makes it automatically the Best Bird of the Weekend. (Photo is not of either Whimbrel seen on Saturday.)
How about you? What was your best bird of the weekend? Tell us in the comments section about the rarest, loveliest, or most fascinating bird you observed. If you've blogged about your weekend experience, you should include a link in your comment.