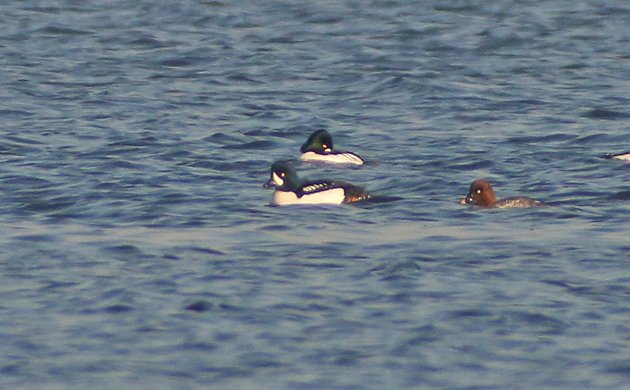 The third weekend of February seems fairly uneventful, but birders and nature lovers know how to make these days count… by counting. Did you participate in the Great Backyard Bird Count?
I counted birds not at my own feeders but at those of my mother-in-law, where my best sighting was a single Northern Raven that croaked back and forth for hours in the unexpectedly warm winter sun. Corey had an embarrassment of riches to choose from this weekend. His Best Bird of the Weekend wasn't a Pink-footed Goose, a Barnacle Goose, an Eared Grebe, or a Northern Saw-whet Owl, even though he saw all of those species. Neither was it an American Bittern, a Harlequin Duck, nor any of the three scoters despite him seeing all of those as well. Instead, Corey chose his first Barrow's Goldeneye in a couple of years as his Best Bird of the Weekend. It's a good duck and he'd missed seeing them.
How about you? What was your best bird of the weekend? Tell us in the comments section about the rarest, loveliest, or most fascinating bird you observed. If you've blogged about your weekend experience, you should include a link in your comment.