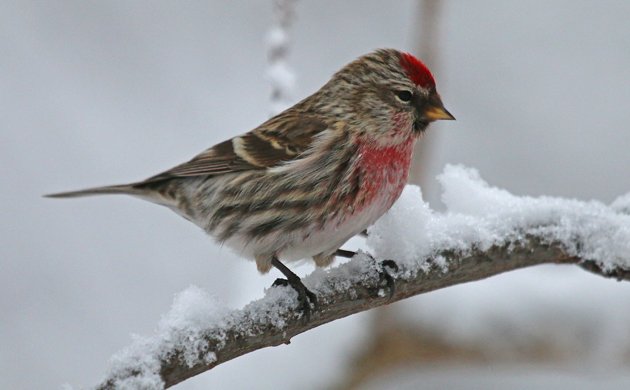 Here in the United States, we are gripped by March Madness. While this epic basketball tournament can make people pretty crazy, the real madness is how much this weekend felt like winter instead of the gateway to spring.
But the season is changing, which offered glossy black Common Grackles squeaking and strutting against the crisp white snow of a Rochester spring day! Corey's Best Bird of the Weekend was a Common Redpoll at the feeders in Forest Park on Saturday morning. The first day of spring on Friday brought a snowstorm to New York City, hopefully winter's last gasp, but the snow drove the redpoll to the feeders, the first of the year to show up at Forest Park this year. A close second was a Rough-legged Hawk at Floyd Bennett Field in Brooklyn, which was extra special because it was Grant McCreary's lifer after a long search.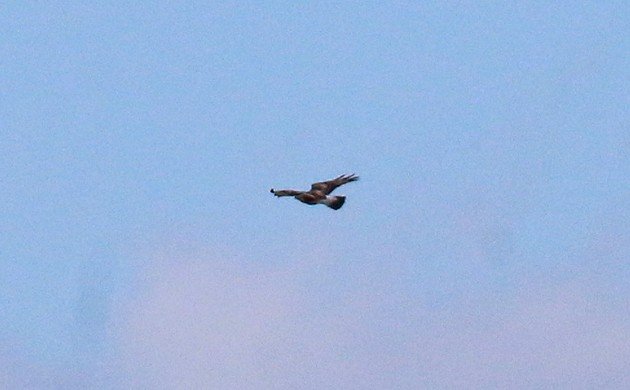 How about you? What was your best bird of the weekend? Tell us in the comments section about the rarest, loveliest, or most fascinating bird you observed. If you've blogged about your weekend experience, you should include a link in your comment.