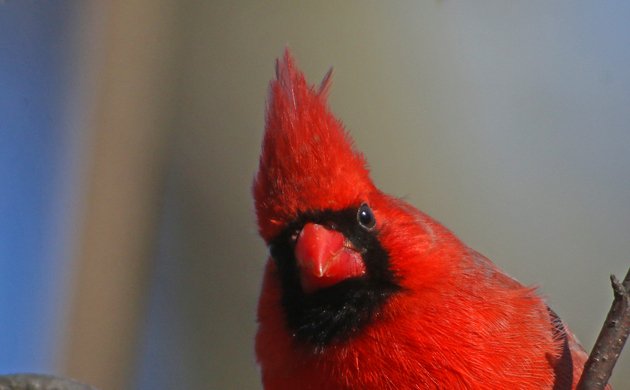 Those of you unfazed by March Madness or still sober after the ritual Wearing of the Green might have noticed that this weekend served as the last of its season. Did you make the most of it?
I had to work all weekend but managed to chase snow birds on Friday morning. I might have missed out on those buntings I've been hunting, but lots of Horned Larks made up for the loss. Corey didn't see many birds that were too exciting this weekend but he did really appreciate the bright red male cardinals coming into the Forest Park waterhole. With early spring still feeling like winter any color at all was greatly appreciated so Northern Cardinal was Corey's Best Bird of the Weekend.
How about you? What was your best bird of the weekend? Tell us in the comments section about the rarest, loveliest, or most fascinating bird you observed. If you've blogged about your weekend experience, you should include a link in your comment.