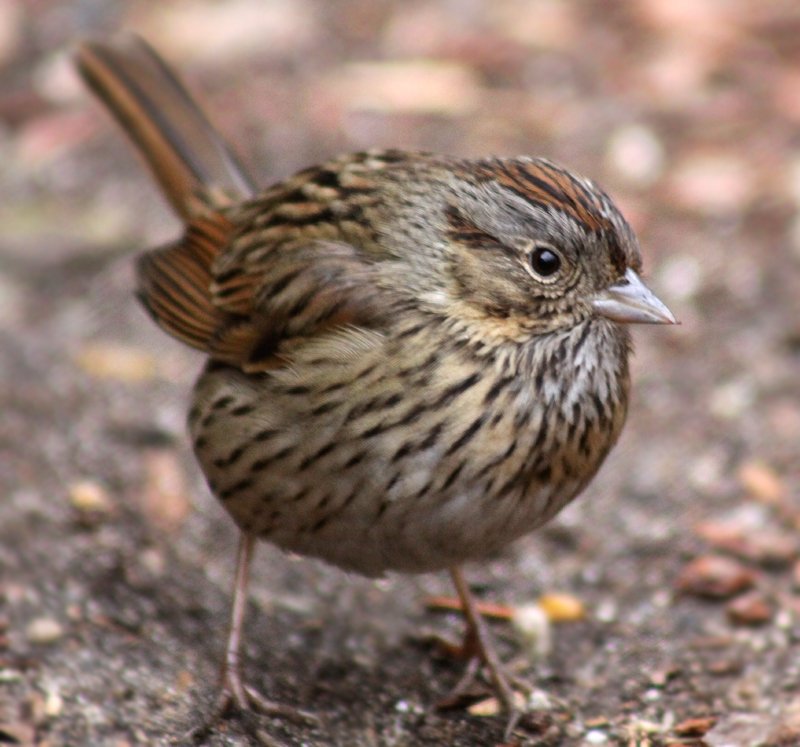 We started the weekend in one season and end in another. Congratulations! Do you feel any different?
I know winter lurks nearby, because all the dark birds are massing. This weekend delivered the biggest flocks of starlings and grackles I've seen in ages. Corey's Best Bird of the Weekend was a very sharp Lincoln's Sparrow at Edgemere Preserve in Queens.
How about you? What was your best bird of the weekend? Tell us in the comments section about the rarest, loveliest, or most fascinating bird you observed. If you've blogged about your weekend experience, you should include a link in your comment.