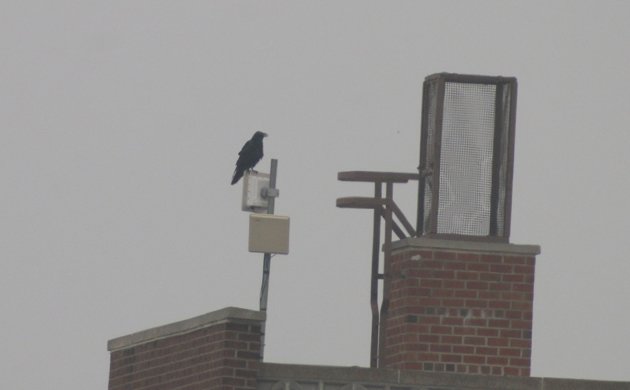 Certain seasons demand as much birding time as a person can spare, and sometimes even more than that. But be sure to set aside a minute or two during even the height of migration to share news of your sightings. Birding is one of those activities much improved by the stories told by its enthusiasts.
For example, I heard tell of a wave of Philadelphia Vireos being spotted recently along a certain segment of the Lake Ontario shoreline. A quick jaunt to Owl Woods happily put me in position to spot one for myself. Corey did not see a ton of great birds this weekend but he did get to share some of them with beginning birders, as he led walks at the Queens Botanical Garden and The Cemetery of the Evergreens for New York City Audubon. On Saturday at the gardens an American Kestrel wowed the participants but the fitting nature of seeing a Common Raven just outside the cemetery on Sunday morning made it Corey's Best Bird of the Weekend, even though it stayed distant.
How about you? What was your best bird of the weekend? Tell us in the comments section about the rarest, loveliest, or most fascinating bird you observed. If you've blogged about your weekend experience, you should include a link in your comment.