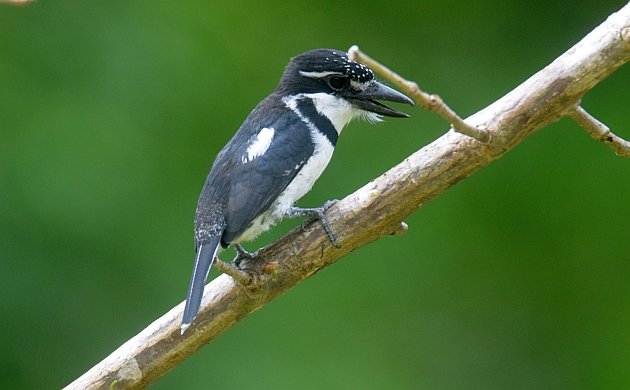 Thanks to steadfast advances in optics and digital cameras, bird photography has become quite the popular way to appreciate birds. Unlike the old days of slide film and carefully managed shots, today, with the right equipment, just about anyone can take some pretty fine pictures of the avian kind. The new style doesn't erase the challenges of bird photography, nor does it delete the importance of learning tricks of the bird photo trade. It just means that more people can take pictures of birds. Speaking of, if you happen to make your way to Laguna del Lagarto, expect to be using that camera on a healthy variety of feathered subjects.
On a short guiding trip to this classic lowland rainforest lodge this past week, as with other visits, our group was treated to a wealth of birds. I think I'll let the pictures speak for themselves…
Toucans make some close calls to a fruit feeding situation.
Yellow-throated Toucan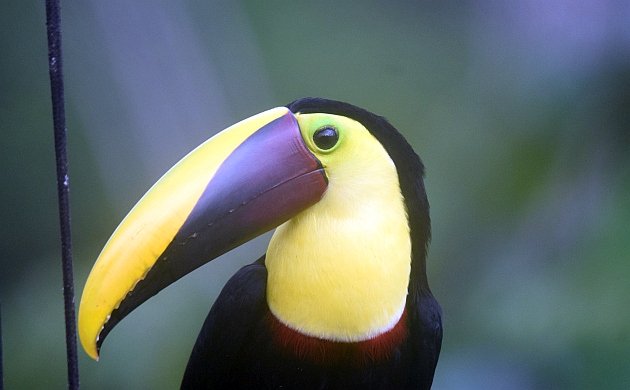 Keel-billed Toucan
Collared Aracari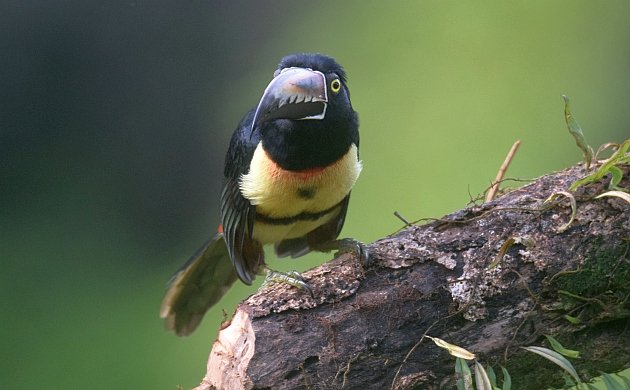 Parrots are also common at Laguna although only two of them tend to visit the feeder;
Brown-hooded Parrot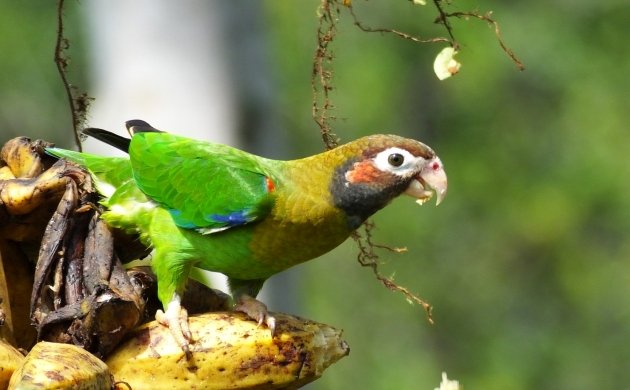 Orange-chinned Parakeet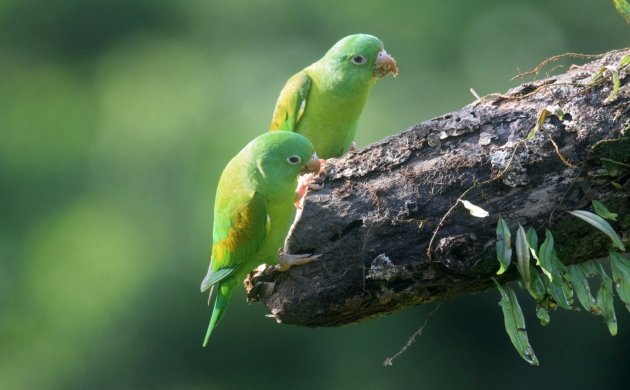 Although I didn't manage any shots, I should also mention that both Scarlet and Great Green Macaws are regular.
Laguna also works out on the raptor front. King Vultures are always present,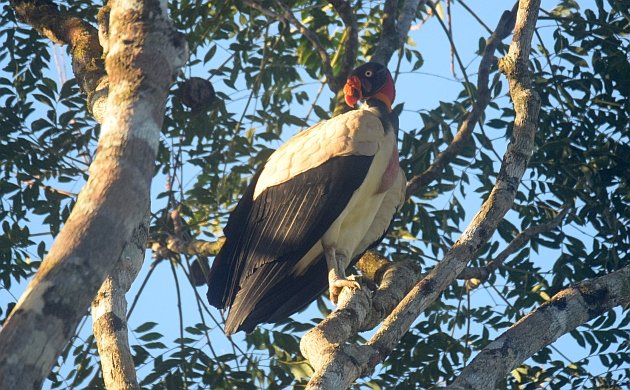 and you never what other taloned birds might appear. Recently, this Gray-headed Kite has been showing well.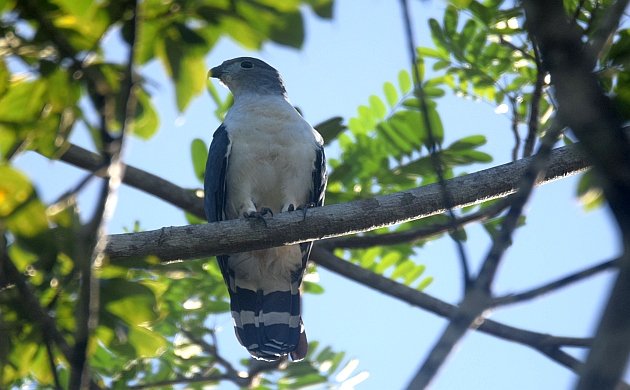 We also had Hook-billed Kite, and Broad-winged, Roadside, and a few late migrating Swainson's Hawks.
Small birds can also come to the feeder including honeycreepers, Plain-colored Tanager, saltators and other species. The gardens are also good for bird photography, keeping an eye on the surroundings turned up White-ringed Flycatchers, and fantastic close looks at Pied Puffbird.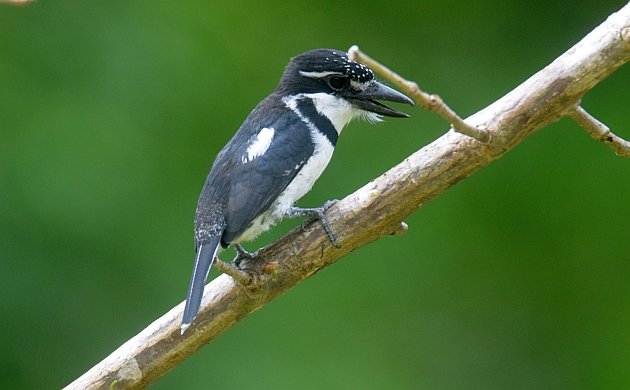 It would have also been nice to get pictures of a rare Tawny-faced Quail that vocalized a couple of times but since we never laid eyes on it, photos were an impossibility. We were certainly kept busy with other birds! As always, I left the place wondering what else lives in those remote rainforests. As always, I also hope to return for early morning surveys and the dawn music of tropical biodiversity.