This past Tuesday marked the centenary of the première of The Lark Ascending, a work for solo violin and orchestra by the English composer Ralph Vaughan Williams. One of the most famous of all pieces inspired by birds in the Western classical music canon, The Lark Ascending was influenced by an 1881 poem of the same name by the Victorian novelist and poet George Meredith. Like Meredith's adoring paean, Vaughan Williams's rapturous, single-movement romance celebrates the ceaseless song of ecstasy given by the Eurasian Skylark (Alauda arvensis): a rich and bubbling rhapsody of trills, chirrups, and whistles executed mid-air by the fluttering lark for up to twenty minutes at a time, high above the fields of Europe in spring and summer. In The Lark Ascending, the stage for this performance is the skies over an idyllic English countryside, which Vaughan Williams imagines in soft, misty, watercolor-like tones, as the violin – representing the exultant lark – dances overhead, its blissful, soaring outbursts interspersed with passages of sublime, elegiac stillness. It's little wonder this work is an enduring favorite of both performers and the public alike.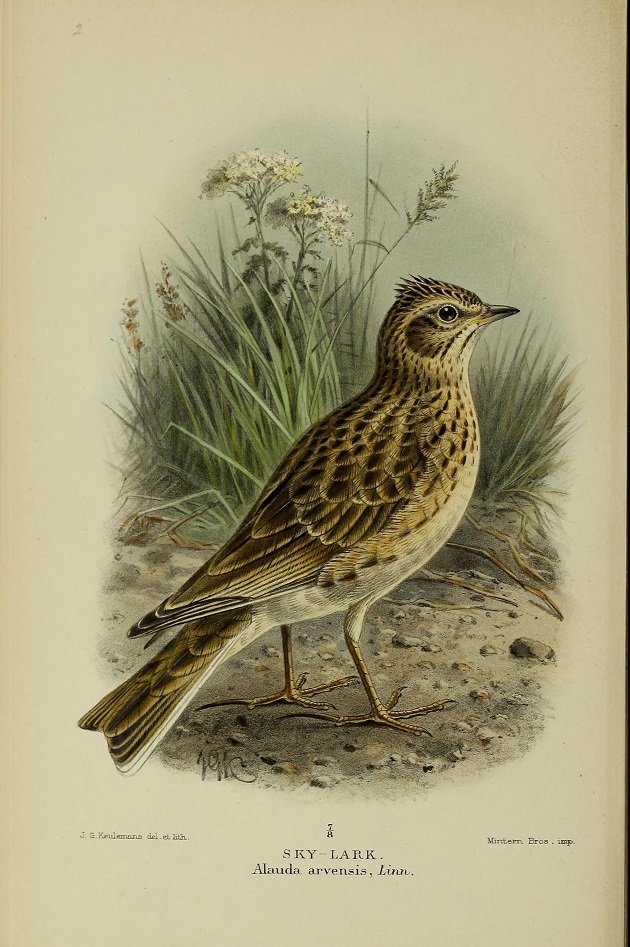 The song of the skylark is also heard across the Channel in France, where the bird is known as the alouette of children's song fame. Vaughan Williams spent three months in Paris in the winter of 1907–1908 studying with French composer Maurice Ravel, whose lighter, impressionist style inspired the Englishman to shed "the heavy contrapuntal Teutonic manner" of his earlier compositions, an influence manifested in the ethereal pastoralism of The Lark Ascending.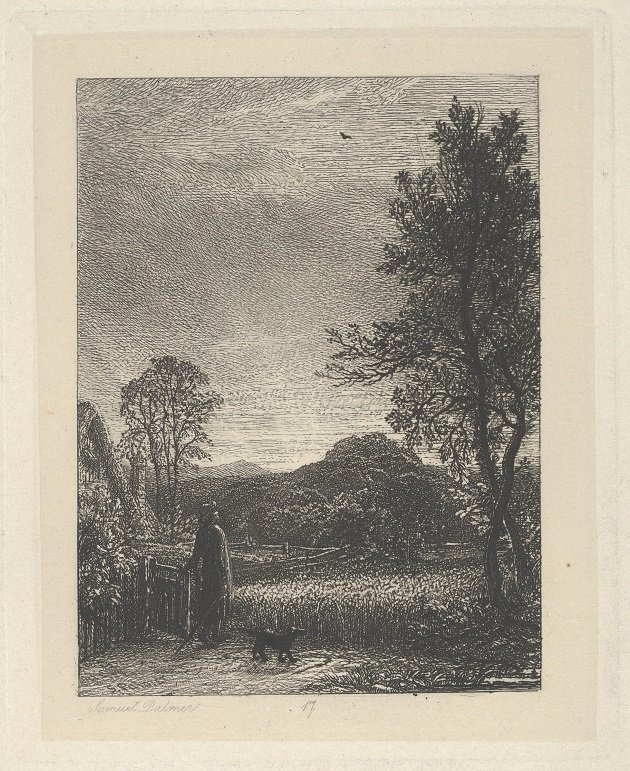 The composer returned to France at age forty-two in 1914 as an ambulance wagon driver in the First World War, a harrowing experience in which Vaughan Williams lost many friends, as well as having to endure the din of constant gunfire that contributed to deafness in his old age. While The Lark Ascending can be enjoyed for the more programmatic, bird-inspired aspects of its composition, the serenely beautiful work is also variously interpreted as a supplication for peace and calm in the darkest of times, a wistful remembrance of more carefree, untroubled days — or simply a longing for bucolic pastures full of singing birds, unspoiled by war or progress.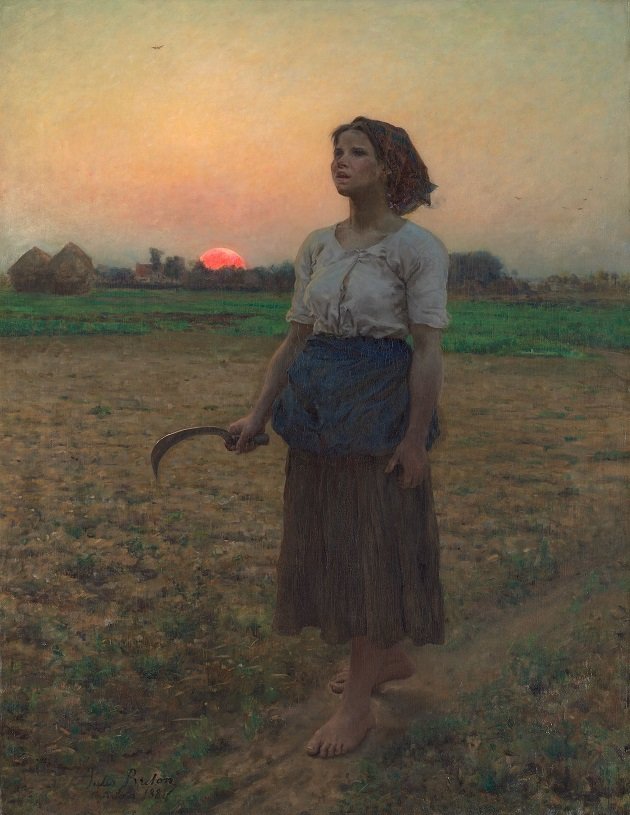 I don't know what Vaughan Williams's tipple of choice might have been in happier moments before the war – something about the pipe-smoking, tweed-clad composer depicted in photographic portraits suggests a stubborn Anglo-Saxon devotion to cask ale. But it's possible that while in Paris, he may have known the wines of Domaine de la Chanteleuserie, an estate in the French commune of Benais, in the heart of the famous Loire Valley, about twenty miles downriver from Tours. Founded in 1822, Domaine de la Chanteleuserie translates as "the place where the lark sings", and the vineyard's handsome burgundy and gold label shows a perched skylark beneath a floating snippet of musical notation. Musicians will recognize the engraved notes as the simple children's tune "Alouette", a song exported to the English-speaking world by Allied troops during the First World War. I think Vaughan Williams – a great collector of folksong in his own country – would appreciate its appearance on a bottle of wine.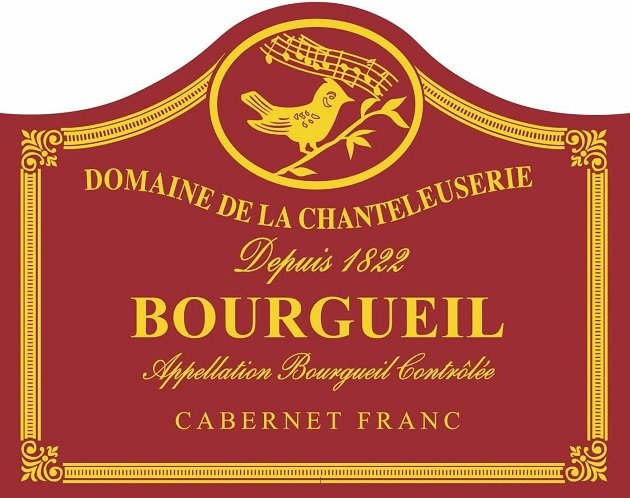 Our wine for this week is the 2017 Cuvée Alouettes from Domaine de la Chanteleuserie, a single varietal-wine made from Cabernet Franc, a black grape known locally in the Loire Valley as Cabernet Breton. While Cabernet Franc is best known when blended with Cabernet Sauvignon and Merlot to produce some of the best Bordeaux, it can also stand by itself in the hands of Loire Valley vignerons, particularly in Chinon and north of the river in the Bourgueil region, the appellation d'origine contrôlée to which Cuvée Alouettes is certified.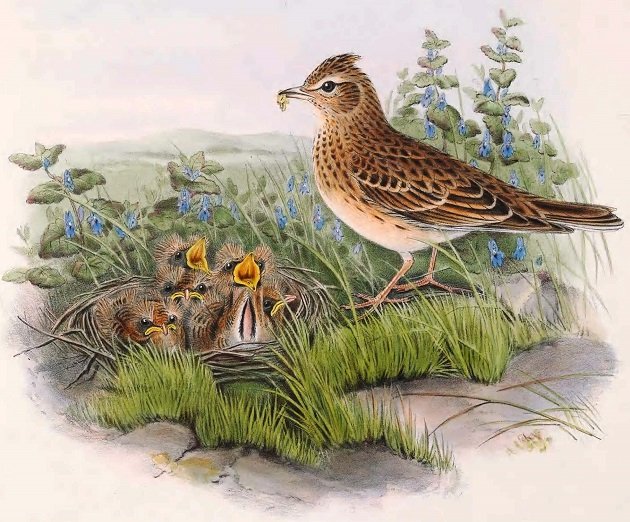 On its own, Cabernet Franc yields fruity, complex, medium-bodied reds, sometimes noted for peppery, almost grassy flavors that are beloved by some drinkers and despised by others. The 2017 Cuvée Alouettes features aromas of tart raspberry and violet, lashings of smoke and leather, and – yes – the pungent fragrance of roasted red peppers blistering over an open flame. The palate is fruity and minerally, with plum and blackcurrant flavors, and a welcome complexity from distinctly woodsy, earthy notes of wet forest. This fresh and crisp red is ideal with a slight chill to it, and while Cuvée Alouettes – with its gentle tannins and pleasing acidity – is ready to drink young, the steep, limestone-rich slopes of Bourgueil are known to produce the most age-worthy wines of Touraine, if you care to cellar this one for a few years.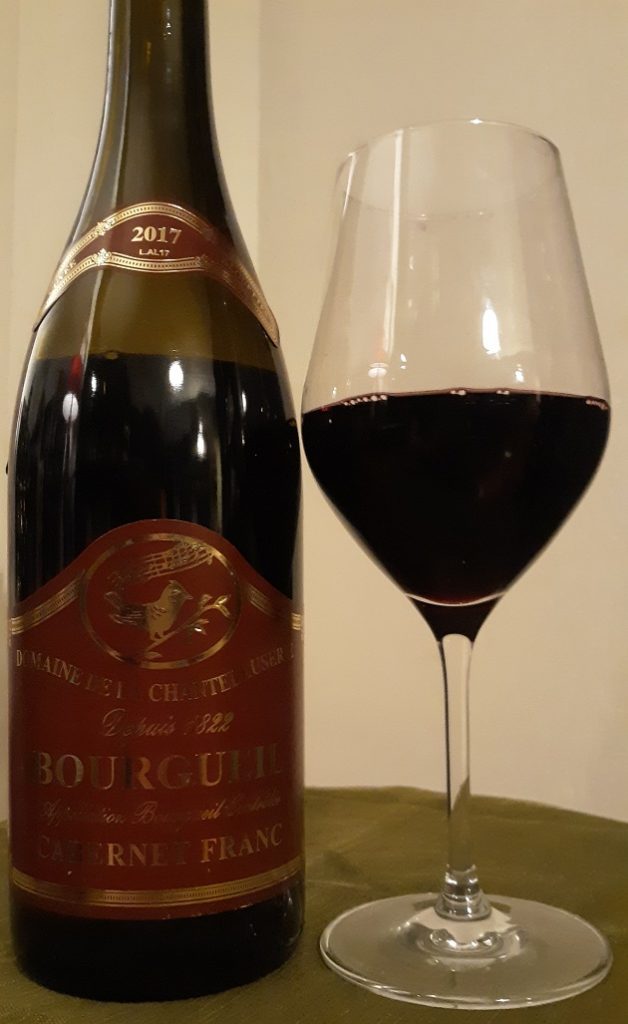 As we head into the darkest and coldest days of winter, it may help to find solace in music that yearns for spring as hopefully as The Lark Ascending – accompanied by a glass of good wine on occasion.
He rises and begins to round,
He drops the silver chain of sound,
Of many links without a break,
In chirrup, whistle, slur and shake.
For singing till his heaven fills,
'Tis love of earth that he instils,
And ever winging up and up,
Our valley is his golden cup
And he the wine which overflows
to lift us with him as he goes.
Till lost on his aerial rings
In light, and then the fancy sings.
An excerpt from The Lark Ascending by George Meredith (1828-1908), included by Ralph Vaughan Williams (1872-1958) at the top of the score to his work for solo violin and orchestra of the same name.
Good birding and happy drinking!
---
Domaine de la Chanteleuserie: Cuvée Alouettes (2017)

Four out of five feathers (Excellent)