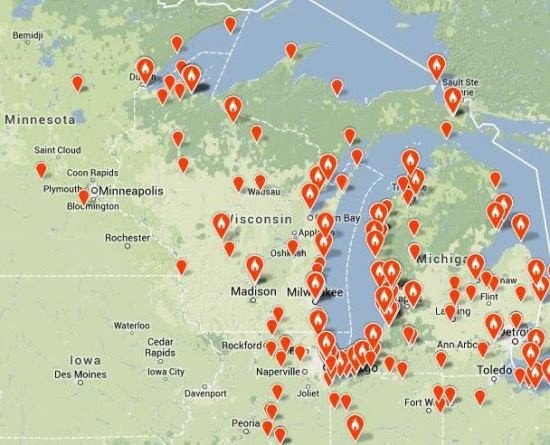 My husband's nickname for me is "Analog." I go to the bank to deposit a check, whereas he snaps a picture of the check with his phone and drops it in our account without leaving the couch. I use envelopes and stamps instead of online billpay, and pay tolls with coins instead of a plastic transponder. I rely on my library of cookbooks rather than Google for recipes, and prefer my cassettes, CDs, and LPs to my iTunes collection. (Ironically, we met through a dating website.)
So it's no surprise that I haven't gotten on the eBird bandwagon. (Heck, most of my day- and trip lists are still on scraps of paper that I've yet to log into the bare-bones file I started on my computer a few years back.) I've heard plenty of good things about eBird from others, but never felt I needed all the bells and whistles; I also wondered if it would suck the fun out of birding for me, since I like to keep it kind of casual, and also wasn't sure how much privacy I was willing to surrender.
But that changed last weekend at the Chicago Ornithological Society's 10th biennial Birding America conference. Steve Kelling from the Cornell Laboratory of Ornithology gave the keynote talk, "The Birder Effect: Birding, Science, and Conservation." It was riveting and enjoyable, but also a not-so-subtle recruiting session for eBird. And at least on me, it worked.
The talk described eBird's origins in 2002 and traced its history as a project aimed at using "citizen science" to help researchers and conservationists learn more about birds. Apparently, not many people altruistically jumped on board until eBird developed a suite of tools expressly designed to help birders, from list-keeping and tracking functions to real-time ways of learning about rarities. (That eBird map above is of Snowy Owl sightings around the Great Lakes from November to December of last year) Traffic to the site has grown exponentially, with more data now being entered on an average weekend than in the site's first three years. Approximately 200,000 people all over the world contribute, and 20,000 of them post at least one checklist a week.
While that's impressive, there was even more that sold me on eBird:
* The site includes more than 12 million bird observations, making it, according to Kelling, "the largest single biodiversity resource in the world"
* Anyone is free to download the data, which has been used for more than 100 published scientific papers
* The Merlin app (already available on iPhones, due out for Android in June) is a bird ID tool based on eBird's observation data
* Within the next few years, eBird expects to pass the billion-record mark, and 80 percent of its data will be entered on handheld devices
And oh, the places that data goes. With help from NASA and the National Science Foundation, eBird information is being combined with satellite and climate data to create distribution models for roughly 400 species. The new BirdReturns project in conjunction with The Nature Conservancy draws on bird observations in California's Central Valley; these sophisticated analytics are helping conservationists convince farmers to adopt land-management practices that will benefit birds using the Western Flyway.
How could I not want to be part of something so noble, so technologically cool, so easy to use, and so free? The idea that the records I, and you, and everyone else contributes may help birds survive and thrive finally swayed me. If you're holding out, consider taking a look at what eBird can do for you, as well as for the birds. (And about those privacy concerns? Here's eBird's reassurance.)
As for me, I'm in (and on!). For the time being, though, I'll still be using whatever random writing implements and scraps of paper are in my pockets to log my initial observations. After all, I've got a nickname to uphold.