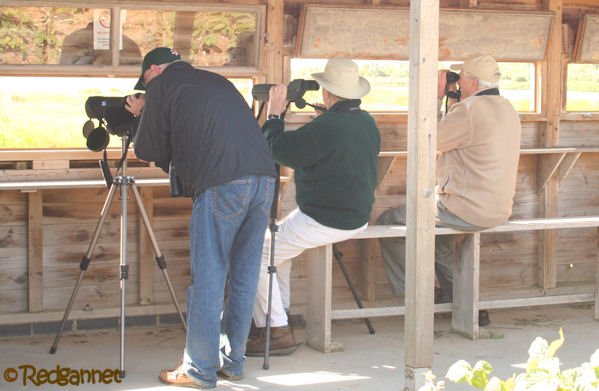 Lists from nine countries have been shared this month with Cuba appearing for the first time. With Corey's February jollies to The Bahamas (when he should have been at home looking for GGOs), Lichtenstein, Austria and Switzerland our country/province/principality/kingdom/territory list has swollen to 37.
79 checklists were contributed for 624 birds during March and bring the running total for 2017 to 1162 (retrospectively up-dated to 108, 693 and 1189 respectively). The lifetime list reaches 2747.
The monthly rosette was on its way to Corey for his Great Gray Owl, until it was pointed out that Donna had pinched that coveted tick during February (See, Corey…? You should have forgone the Bahamas!).
Every share, regardless of its content, adds depth and texture to the picture. So the accolades for March go to Donna while the dirty looks are directed at Mike who has admitted, in print, that he has been birding this month but has come over all faint around the share button.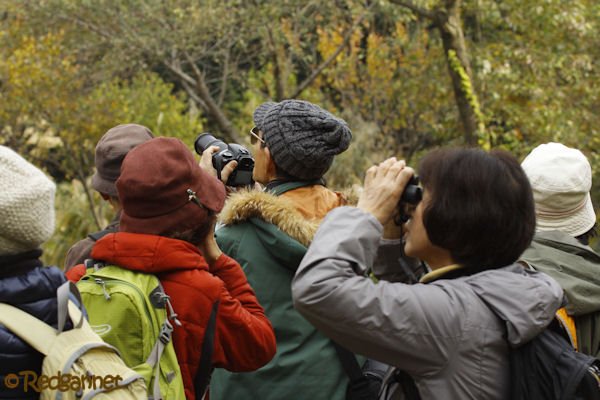 Alphabetic Taxonomic
Location
Date
1
Great Tinamou – Tinamus major
PN Braulio Carrillo–Quebrada González
13 Jan 2017
2
Little Tinamou – Crypturellus soui
casa botania
20 Jan 2017
3
Magpie Goose – Anseranas semipalmata
Western Australia
05 Jan 2017
4
Plumed Whistling-Duck – Dendrocygna eytoni
Western Australia
01 Jan 2017
5
Black-bellied Whistling-Duck – Dendrocygna autumnalis
Embalse San Miguel, Turrúcares
08 Jan 2017
6
Wandering Whistling-Duck – Dendrocygna arcuata
Western Australia
01 Jan 2017
7
Pink-footed Goose – Anser brachyrhynchus
Arthur J. Hendrickson Park
05 Jan 2017
8
Greater White-fronted Goose – Anser albifrons
Uš?e Park–Konjska ada/vrbak/Taverna/Stara koliba, Novi Beograd
15 Jan 2017
9
Graylag Goose – Anser anser
Put Topolovnik – Kumane
22 Jan 2017
10
Snow Goose – Chen caerulescens
Belmont Lake SP
07 Jan 2017
11
Ross's Goose – Chen rossii
Sacramento NWR–Visitor Center
28 Jan 2017
12
Brant – Branta bernicla
Breezy Point Tip
01 Jan 2017
13
Barnacle Goose – Branta leucopsis
Belmont Lake SP
07 Jan 2017
14
Cackling Goose – Branta hutchinsii
Billy Frank Jr. Nisqually NWR
28 Jan 2017
15
Canada Goose – Branta canadensis
Morgan Avenue Mudflats
01 Jan 2017
16
Red-breasted Goose – Branta ruficollis
Dunav Požeženo-Vinci-Usije
27 Jan 2017
17
Mute Swan – Cygnus olor
Baisley Pond Park
01 Jan 2017
18
Trumpeter Swan – Cygnus buccinator
Boundary Bay, Delta
08 Mar 2017
19
Tundra Swan – Cygnus columbianus
Lake Ronkonkoma
02 Jan 2017
20
Whooper Swan – Cygnus cygnus
Lake Constance–overlook just east of Sweden
03 Feb 2017
21
Egyptian Goose – Alopochen aegyptiaca
Dorney Wetlands
04 Jan 2017
22
Paradise Shelduck – Tadorna variegata
Zealandia Karori Sanctuary
07 Jan 2017
23
Common Shelduck – Tadorna tadorna
Ra's al-Khor Wildlife Sanctuary
25 Jan 2017
24
Muscovy Duck – Cairina moschata
Evergreen Cemetery (Broward Co.)
12 Jan 2017
25
Green Pygmy-Goose – Nettapus pulchellus
Western Australia
23 Mar 2017
26
Wood Duck – Aix sponsa
Belmont Lake SP
07 Jan 2017
27
Mandarin Duck – Aix galericulata
Rheindelta– Beobachtungsplatform Fussacher Buch
04 Feb 2017
28
Maned Duck – Chenonetta jubata
Western Australia
11 Jan 2017
29
Gadwall – Anas strepera
Morgan Avenue Mudflats
01 Jan 2017
30
Eurasian Wigeon – Anas penelope
Lake Constance–overlook just east of Sweden
03 Feb 2017
31
American Wigeon – Anas americana
Baisley Pond Park
01 Jan 2017
32
American Black Duck – Anas rubripes
Baisley Pond Park
01 Jan 2017
33
Mallard – Anas platyrhynchos
Morgan Avenue Mudflats
01 Jan 2017
34
Mottled Duck – Anas fulvigula
Merritt Island NWR–Black Point Wildlife Dr.
08 Jan 2017
35
Eastern Spot-billed Duck – Anas zonorhyncha
????–?????? (Edogawa Ward–Kasai Rinkai Park)
07 Feb 2017
36
Pacific Black Duck – Anas superciliosa
Western Australia
01 Jan 2017
37
Blue-winged Teal – Anas discors
La Paz, Mexico
01 Jan 2017
38
Cinnamon Teal – Anas cyanoptera
La Paz, Mexico
01 Jan 2017
39
Northern Shoveler – Anas clypeata
Morgan Avenue Mudflats
01 Jan 2017
40
White-cheeked Pintail – Anas bahamensis
Reserva Natural Bahía Ballenas
15 Jan 2017
41
Northern Pintail – Anas acuta
Airport Mangroves
01 Jan 2017
42
Garganey – Anas querquedula
Beljarica, forland (Kovilovo floodplain)–IBA Uš?e Save u Dunav
17 Mar 2017
43
Green-winged Teal – Anas crecca
La Paz, Mexico
01 Jan 2017
44
Gray Teal – Anas gracilis
Western Australia
01 Jan 2017
45
Pink-eared Duck – Malacorhynchus membranaceus
Western Australia
08 Mar 2017
46
Red-crested Pochard – Netta rufina
Lake Constance–overlook just east of Sweden
03 Feb 2017
47
Canvasback – Aythya valisineria
Worlds Fair Marina, Flushing
01 Jan 2017
48
Redhead – Aythya americana
Baisley Pond Park
01 Jan 2017
49
Common Pochard – Aythya ferina
Mote Park
02 Jan 2017
50
Ring-necked Duck – Aythya collaris
Baisley Pond Park
01 Jan 2017
51
Ferruginous Duck – Aythya nyroca
Uš?e Park–Konjska ada/vrbak/Taverna/Stara koliba, Novi Beograd
15 Jan 2017
52
White-eyed Duck – Aythya australis
Western Australia
05 Jan 2017
53
Tufted Duck – Aythya fuligula
Dorney Wetlands
04 Jan 2017
54
New Zealand Scaup – Aythya novaeseelandiae
Zealandia Karori Sanctuary
07 Jan 2017
55
Greater Scaup – Aythya marila
Morgan Avenue Mudflats
01 Jan 2017
56
Lesser Scaup – Aythya affinis
Worlds Fair Marina, Flushing
01 Jan 2017
57
Common Eider – Somateria mollissima
Fort Tilden–Fishermans Parking Lot
01 Jan 2017
58
Harlequin Duck – Histrionicus histrionicus
Shinnecock Inlet
19 Jan 2017
59
Surf Scoter – Melanitta perspicillata
Breezy Point Tip
01 Jan 2017
60
White-winged Scoter – Melanitta fusca
Fort Tilden–Fishermans Parking Lot
01 Jan 2017
61
Black Scoter – Melanitta americana
Breezy Point Tip
01 Jan 2017
62
Long-tailed Duck – Clangula hyemalis
Breezy Point Tip
01 Jan 2017
63
Bufflehead – Bucephala albeola
Morgan Avenue Mudflats
01 Jan 2017
64
Common Goldeneye – Bucephala clangula
Zemunski kej, severni deo naspram Lida
09 Jan 2017
65
Barrow's Goldeneye – Bucephala islandica
Sands Point Preserve
18 Feb 2017
66
Smew – Mergellus albellus
Uš?e Park–Konjska ada/vrbak/Taverna/Stara koliba, Novi Beograd
15 Jan 2017
67
Hooded Merganser – Lophodytes cucullatus
Flushing Meadows Corona Park–Willow Lake
01 Jan 2017
68
Common Merganser – Mergus merganser
Flushing Meadows Corona Park–Willow Lake
01 Jan 2017
69
Red-breasted Merganser – Mergus serrator
Breezy Point Tip
01 Jan 2017
70
Ruddy Duck – Oxyura jamaicensis
Baisley Pond Park
01 Jan 2017
71
Gray-headed Chachalaca – Ortalis cinereiceps
casa botania
19 Jan 2017
72
Crested Guan – Penelope purpurascens
Virgen del Socorro
15 Jan 2017
73
California Quail – Callipepla californica
Pres La Buena Mujer
01 Jan 2017
74
Crested Bobwhite – Colinus cristatus
San Joaquin coffee
04 Jan 2017
75
Marbled Wood-Quail – Odontophorus gujanensis
cascata del bosco
20 Jan 2017
76
Black-breasted Wood-Quail – Odontophorus leucolaemus
Virgen del Socorro
05 Feb 2017
77
Indian Peafowl – Pavo cristatus
Western Australia
01 Jan 2017
78
Gray Francolin – Francolinus pondicerianus
Ra's al-Khor Wildlife Sanctuary
25 Jan 2017
79
Ring-necked Pheasant – Phasianus colchicus
Beljarica, forland (Kovilovo floodplain)–IBA Uš?e Save u Dunav
03 Jan 2017
80
Ruffed Grouse – Bonasa umbellus
Blue Ridge Road
18 Feb 2017
81
Red-throated Loon – Gavia stellata
Breezy Point Tip
01 Jan 2017
82
Arctic Loon – Gavia arctica
Lake Constance–overlook just east of Sweden
03 Feb 2017
83
Common Loon – Gavia immer
Breezy Point Tip
01 Jan 2017
84
Little Grebe – Tachybaptus ruficollis
Dorney Wetlands
04 Jan 2017
85
Australasian Grebe – Tachybaptus novaehollandiae
Western Australia
04 Jan 2017
86
Least Grebe – Tachybaptus dominicus
Embalse San Miguel, Turrúcares
08 Jan 2017
87
Pied-billed Grebe – Podilymbus podiceps
Baisley Pond Park
01 Jan 2017
88
Horned Grebe – Podiceps auritus
Shinnecock Inlet
19 Jan 2017
89
Red-necked Grebe – Podiceps grisegena
CBBT–South Thimble Island (#1)
06 Jan 2017
90
Great Crested Grebe – Podiceps cristatus
Dorney Wetlands
04 Jan 2017
91
Eared Grebe – Podiceps nigricollis
Airport Mangroves
01 Jan 2017
92
Western Grebe – Aechmophorus occidentalis
Shoreline at Mountain View Park
16 Mar 2017
93
Clark's Grebe – Aechmophorus clarkii
Shoreline at Mountain View Park
16 Mar 2017
94
Greater Flamingo – Phoenicopterus roseus
Ra's al-Khor Wildlife Sanctuary–Flamingo Hide
25 Jan 2017
95
White-tailed Tropicbird – Phaethon lepturus
Estuario del Río Guajataca
17 Jan 2017
96
White Stork – Ciconia ciconia
Lake Constance–overlook just east of Sweden
03 Feb 2017
97
Black-necked Stork – Ephippiorhynchus asiaticus
Western Australia
26 Mar 2017
98
Jabiru – Jabiru mycteria
Refugio mixto Caño Negro
29 Mar 2017
99
Wood Stork – Mycteria americana
Merritt Island NWR–Black Point Wildlife Dr.
08 Jan 2017
100
Lesser Frigatebird – Fregata ariel
Western Australia
03 Jan 2017
101
Magnificent Frigatebird – Fregata magnificens
Airport Mangroves
01 Jan 2017
102
Blue-footed Booby – Sula nebouxii
Marina Palmira
01 Jan 2017
103
Brown Booby – Sula leucogaster
Western Australia
01 Jan 2017
104
Northern Gannet – Morus bassanus
Breezy Point Tip
01 Jan 2017
105
Little Pied Cormorant – Microcarbo melanoleucos
Western Australia
04 Jan 2017
106
Pygmy Cormorant – Microcarbo pygmeus
Beljarica, forland (Kovilovo floodplain)–IBA Uš?e Save u Dunav
03 Jan 2017
107
Brandt's Cormorant – Phalacrocorax penicillatus
Sutro Baths–ruins and freshwater pond
16 Mar 2017
108
Pelagic Cormorant – Phalacrocorax pelagicus
Stanley Park, Vancouver
08 Mar 2017
109
Great Cormorant – Phalacrocorax carbo
Breezy Point Tip
01 Jan 2017
110
Little Black Cormorant – Phalacrocorax sulcirostris
Western Australia
05 Jan 2017
111
Pied Cormorant – Phalacrocorax varius
Western Australia
07 Jan 2017
112
Neotropic Cormorant – Phalacrocorax brasilianus
Embalse San Miguel, Turrúcares
08 Jan 2017
113
Double-crested Cormorant – Phalacrocorax auritus
Breezy Point Tip
01 Jan 2017
114
Anhinga – Anhinga anhinga
Space Coast Regional Airport
08 Jan 2017
115
Australasian Darter – Anhinga novaehollandiae
Western Australia
05 Jan 2017
116
American White Pelican – Pelecanus erythrorhynchos
Airport Mangroves
01 Jan 2017
117
Brown Pelican – Pelecanus occidentalis
La Paz, Mexico
01 Jan 2017
118
Australian Pelican – Pelecanus conspicillatus
Western Australia
01 Jan 2017
119
Pinnated Bittern – Botaurus pinnatus
Medio Queso wetland
30 Mar 2017
120
American Bittern – Botaurus lentiginosus
Green Cay Wetlands & Nature Center
19 Jan 2017
121
Bare-throated Tiger-Heron – Tigrisoma mexicanum
road to Playa Azul
19 Jan 2017
122
Great Blue Heron – Ardea herodias
Airport Mangroves
01 Jan 2017
123
Gray Heron – Ardea cinerea
M25 Incidental
02 Jan 2017
124
Pacific Heron – Ardea pacifica
Western Australia
15 Mar 2017
125
Purple Heron – Ardea purpurea
Ra's al-Khor Wildlife Sanctuary
25 Jan 2017
126
Great Egret – Ardea alba
Airport Mangroves
01 Jan 2017
127
Intermediate Egret – Mesophoyx intermedia
Western Australia
01 Jan 2017
128
White-faced Heron – Egretta novaehollandiae
Western Australia
01 Jan 2017
129
Little Egret – Egretta garzetta
Western Australia
01 Jan 2017
130
Western Reef-Heron – Egretta gularis
Ra's al-Khor Wildlife Sanctuary
25 Jan 2017
131
Pacific Reef-Heron – Egretta sacra
Western Australia
01 Jan 2017
132
Snowy Egret – Egretta thula
Airport Mangroves
01 Jan 2017
133
Little Blue Heron – Egretta caerulea
Airport Mangroves
01 Jan 2017
134
Tricolored Heron – Egretta tricolor
Airport Mangroves
01 Jan 2017
135
Reddish Egret – Egretta rufescens
Airport Mangroves
01 Jan 2017
136
Cattle Egret – Bubulcus ibis
Robles riparian zone
04 Jan 2017
137
Green Heron – Butorides virescens
Marina Palmira
01 Jan 2017
138
Striated Heron – Butorides striata
Western Australia
23 Jan 2017
139
Black-crowned Night-Heron – Nycticorax nycticorax
Airport Mangroves
01 Jan 2017
140
Rufous Night-Heron – Nycticorax caledonicus
Western Australia
13 Feb 2017
141
Yellow-crowned Night-Heron – Nyctanassa violacea
Airport Mangroves
01 Jan 2017
142
Boat-billed Heron – Cochlearius cochlearius
Refugio mixto Caño Negro
29 Mar 2017
143
White Ibis – Eudocimus albus
Airport Mangroves
01 Jan 2017
144
Glossy Ibis – Plegadis falcinellus
Western Australia
01 Jan 2017
145
White-faced Ibis – Plegadis chihi
La Paz, Mexico
01 Jan 2017
146
Australian Ibis – Threskiornis moluccus
Western Australia
01 Jan 2017
147
Straw-necked Ibis – Threskiornis spinicollis
Western Australia
05 Jan 2017
148
Eurasian Spoonbill – Platalea leucorodia
Ra's al-Khor Wildlife Sanctuary
25 Jan 2017
149
Royal Spoonbill – Platalea regia
Western Australia
01 Jan 2017
150
Roseate Spoonbill – Platalea ajaja
Merritt Island NWR–Black Point Wildlife Dr.
08 Jan 2017
151
Black Vulture – Coragyps atratus
Price Street
01 Jan 2017
152
Turkey Vulture – Cathartes aura
Airport Mangroves
01 Jan 2017
153
Lesser Yellow-headed Vulture – Cathartes burrovianus
Medio Queso wetland
30 Mar 2017
154
King Vulture – Sarcoramphus papa
El Tapir hummingbird garden
13 Feb 2017
155
Osprey – Pandion haliaetus
Airport Mangroves
01 Jan 2017
156
Pearl Kite – Gampsonyx swainsonii
Alto Salitre savanas (rd up to Dúrika)
22 Jan 2017
157
White-tailed Kite – Elanus leucurus
Medio Queso wetland
30 Mar 2017
158
Hook-billed Kite – Chondrohierax uncinatus
Ujarrás–Lago Cachi overlook
17 Feb 2017
159
Swallow-tailed Kite – Elanoides forficatus
pino colina
19 Jan 2017
160
Black-breasted Kite – Hamirostra melanosternon
Western Australia
05 Jan 2017
161
Ornate Hawk-Eagle – Spizaetus ornatus
Refugio de Vida Silvestre La Marta (Pejibaye)
18 Feb 2017
162
Greater Spotted Eagle – Clanga clanga
Ra's al-Khor Wildlife Sanctuary–Flamingo Hide
25 Jan 2017
163
Little Eagle – Hieraaetus morphnoides
Western Australia
08 Mar 2017
164
Golden Eagle – Aquila chrysaetos
Oak Run Pond
30 Jan 2017
165
Wedge-tailed Eagle – Aquila audax
Western Australia
01 Jan 2017
166
Snail Kite – Rostrhamus sociabilis
Harns Marsh
24 Jan 2017
167
Double-toothed Kite – Harpagus bidentatus
Refugio de Vida Silvestre La Marta (Pejibaye)
19 Feb 2017
168
Plumbeous Kite – Ictinia plumbea
PN Carara–Sendero Quebrada Bonita
11 Feb 2017
169
Eurasian Marsh-Harrier – Circus aeruginosus
Oare Marshes KWT Reserve
08 Jan 2017
170
Swamp Harrier – Circus approximans
Western Australia
07 Feb 2017
171
Spotted Harrier – Circus assimilis
Western Australia
09 Mar 2017
172
Northern Harrier – Circus cyaneus
US-NJ-Sayreville-2-198 Zaunerowicz Dr – 40.4566x-74.2690
01 Jan 2017
173
Brown Goshawk – Accipiter fasciatus
Western Australia
01 Jan 2017
174
Collared Sparrowhawk – Accipiter cirrocephalus
Western Australia
06 Mar 2017
175
Eurasian Sparrowhawk – Accipiter nisus
Mote Park
02 Jan 2017
176
Sharp-shinned Hawk – Accipiter striatus
Alley Pond Park–LIE (CIP Intersection)
18 Feb 2017
177
Cooper's Hawk – Accipiter cooperii
La Paz, Mexico
01 Jan 2017
178
Bicolored Hawk – Accipiter bicolor
Virgen del Socorro
05 Feb 2017
179
Northern Goshawk – Accipiter gentilis
AT-Tyrol-Innsbruck-Herzog-Otto-Straße 4-6 – 47.2691×11.3922
01 Feb 2017
180
Red Kite – Milvus milvus
Dorney Wetlands
04 Jan 2017
181
Black Kite – Milvus migrans
Western Australia
01 Jan 2017
182
Whistling Kite – Haliastur sphenurus
Western Australia
01 Jan 2017
183
Brahminy Kite – Haliastur indus
Western Australia
01 Jan 2017
184
White-bellied Sea-Eagle – Haliaeetus leucogaster
Western Australia
01 Jan 2017
185
Bald Eagle – Haliaeetus leucocephalus
Old Spye Road
01 Jan 2017
186
White-tailed Eagle – Haliaeetus albicilla
Beljarica, forland (Kovilovo floodplain)–IBA Uš?e Save u Dunav
03 Jan 2017
187
Crane Hawk – Geranospiza caerulescens
Cerro Lodge
23 Mar 2017
188
Common Black Hawk – Buteogallus anthracinus
Río Tarcoles–river mouth
19 Jan 2017
189
Barred Hawk – Morphnarchus princeps
Cinchona–Mirador La Cascada
15 Jan 2017
190
Roadside Hawk – Rupornis magnirostris
Ciudad Neily rice fields south of Hospital
19 Jan 2017
191
Harris's Hawk – Parabuteo unicinctus
Pres La Buena Mujer
01 Jan 2017
192
White Hawk – Pseudastur albicollis
Virgen del Socorro
04 Jan 2017
193
Gray Hawk – Buteo plagiatus
Robles riparian zone
04 Jan 2017
194
Red-shouldered Hawk – Buteo lineatus
Tyson's Corner
03 Jan 2017
195
Broad-winged Hawk – Buteo platypterus
Virgen del Socorro
04 Jan 2017
196
Short-tailed Hawk – Buteo brachyurus
Virgen del Socorro
15 Jan 2017
197
Swainson's Hawk – Buteo swainsoni
Medio Queso wetland
30 Mar 2017
198
Zone-tailed Hawk – Buteo albonotatus
Pres La Buena Mujer
01 Jan 2017
199
Red-tailed Hawk – Buteo jamaicensis
Flushing Meadows Corona Park–Willow Lake
01 Jan 2017
200
Rough-legged Hawk – Buteo lagopus
Od "T" raskrsnice do Zatonja
27 Jan 2017
201
Common Buzzard – Buteo buteo
M25 Incidental
02 Jan 2017
202
Eastern Buzzard – Buteo japonicus
????–?????? (Edogawa Ward–Kasai Rinkai Park)
07 Feb 2017
203
Australian Bustard – Ardeotis australis
Western Australia
11 Jan 2017
204
White-throated Crake – Laterallus albigularis
Virgen del Socorro
05 Feb 2017
205
Gray-breasted Crake – Laterallus exilis
Refugio mixto Caño Negro
29 Mar 2017
206
Clapper Rail – Rallus crepitans
Cabo Rojo NWR
16 Jan 2017
207
Virginia Rail – Rallus limicola
Sacramento NWR–Visitor Center
28 Jan 2017
208
Water Rail – Rallus aquaticus
Mote Park
02 Jan 2017
209
Rufous-necked Wood-Rail – Aramides axillaris
Estero Mata de Limón (Caldera)
31 Jan 2017
210
Russet-naped Wood-Rail – Aramides albiventris
Refugio mixto Caño Negro
29 Mar 2017
211
Sora – Porzana carolina
Merritt Island NWR–Black Point Wildlife Dr.
08 Jan 2017
212
Australian Crake – Porzana fluminea
Western Australia
09 Mar 2017
213
Baillon's Crake – Zapornia pusilla
Western Australia
07 Feb 2017
214
Purple Gallinule – Porphyrio martinicus
San Vito–aeropeurto y lagunas San Joaquin
21 Jan 2017
215
South Island Takahe – Porphyrio hochstetteri
Zealandia Karori Sanctuary
07 Jan 2017
216
Australasian Swamphen – Porphyrio melanotus
Western Australia
05 Jan 2017
217
Eurasian Moorhen – Gallinula chloropus
Mote Park
02 Jan 2017
218
Common Gallinule – Gallinula galeata
Savannah NWR
07 Jan 2017
219
Eurasian Coot – Fulica atra
Western Australia
01 Jan 2017
220
American Coot – Fulica americana
Baisley Pond Park
01 Jan 2017
221
Sungrebe – Heliornis fulica
Refugio mixto Caño Negro
29 Mar 2017
222
Limpkin – Aramus guarauna
Viera Wetlands
09 Jan 2017
223
Sandhill Crane – Antigone canadensis
Viera Wetlands
09 Jan 2017
224
Brolga – Antigone rubicunda
Western Australia
04 Jan 2017
225
Double-striped Thick-knee – Burhinus bistriatus
Sod Farm Zacates Agricola Roca
31 Jan 2017
226
Black-winged Stilt – Himantopus himantopus
Ra's al-Khor Wildlife Sanctuary–Flamingo Hide
25 Jan 2017
227
Pied Stilt – Himantopus leucocephalus
Western Australia
01 Jan 2017
228
Black-necked Stilt – Himantopus mexicanus
La Paz, Mexico
01 Jan 2017
229
Pied Avocet – Recurvirostra avosetta
Oare Marshes KWT Reserve
08 Jan 2017
230
American Avocet – Recurvirostra americana
Airport Mangroves
01 Jan 2017
231
Pied Oystercatcher – Haematopus longirostris
Western Australia
01 Jan 2017
232
Sooty Oystercatcher – Haematopus fuliginosus
Western Australia
01 Jan 2017
233
American Oystercatcher – Haematopus palliatus
Breezy Point Tip
19 Feb 2017
234
Black Oystercatcher – Haematopus bachmani
Sutro Baths–ruins and freshwater pond
16 Mar 2017
235
Black-bellied Plover – Pluvialis squatarola
Breezy Point Tip
01 Jan 2017
236
Pacific Golden-Plover – Pluvialis fulva
Western Australia
01 Jan 2017
237
Northern Lapwing – Vanellus vanellus
Dorney Wetlands
04 Jan 2017
238
Red-wattled Lapwing – Vanellus indicus
Ra's al-Khor Wildlife Sanctuary–Flamingo Hide
25 Jan 2017
239
Masked Lapwing – Vanellus miles
Western Australia
01 Jan 2017
240
Southern Lapwing – Vanellus chilensis
Finca Las Cóncavas
17 Feb 2017
241
Lesser Sand-Plover – Charadrius mongolus
Western Australia
01 Jan 2017
242
Greater Sand-Plover – Charadrius leschenaultii
Western Australia
01 Jan 2017
243
Collared Plover – Charadrius collaris
Río Tarcoles–river mouth
19 Jan 2017
244
Red-capped Plover – Charadrius ruficapillus
Western Australia
01 Jan 2017
245
Kentish Plover – Charadrius alexandrinus
Ra's al-Khor Wildlife Sanctuary
25 Jan 2017
246
Snowy Plover – Charadrius nivosus
Conquista Agraria
20 Mar 2017
247
Wilson's Plover – Charadrius wilsonia
Airport Mangroves
01 Jan 2017
248
Common Ringed Plover – Charadrius hiaticula
Ra's al-Khor Wildlife Sanctuary
25 Jan 2017
249
Semipalmated Plover – Charadrius semipalmatus
La Paz, Mexico
01 Jan 2017
250
Killdeer – Charadrius vociferus
Merritt Island NWR–Black Point Wildlife Dr.
08 Jan 2017
251
Red-kneed Dotterel – Erythrogonys cinctus
Western Australia
07 Feb 2017
252
Black-fronted Dotterel – Elseyornis melanops
Western Australia
04 Jan 2017
253
Australian Painted-Snipe – Rostratula australis
Western Australia
13 Feb 2017
254
Comb-crested Jacana – Irediparra gallinacea
Western Australia
05 Feb 2017
255
Northern Jacana – Jacana spinosa
road to Playa Azul
19 Jan 2017
256
Whimbrel – Numenius phaeopus
Airport Mangroves
01 Jan 2017
257
Far Eastern Curlew – Numenius madagascariensis
Western Australia
02 Jan 2017
258
Eurasian Curlew – Numenius arquata
Oare Marshes KWT Reserve
08 Jan 2017
259
Long-billed Curlew – Numenius americanus
Airport Mangroves
01 Jan 2017
260
Black-tailed Godwit – Limosa limosa
Western Australia
01 Jan 2017
261
Bar-tailed Godwit – Limosa lapponica
Western Australia
01 Jan 2017
262
Marbled Godwit – Limosa fedoa
Airport Mangroves
01 Jan 2017
263
Ruddy Turnstone – Arenaria interpres
Western Australia
01 Jan 2017
264
Black Turnstone – Arenaria melanocephala
Sutro Baths–ruins and freshwater pond
16 Mar 2017
265
Great Knot – Calidris tenuirostris
Western Australia
01 Jan 2017
266
Red Knot – Calidris canutus
Western Australia
01 Jan 2017
267
Surfbird – Calidris virgata
Sutro Baths–ruins and freshwater pond
16 Mar 2017
268
Broad-billed Sandpiper – Calidris falcinellus
Western Australia
12 Jan 2017
269
Sharp-tailed Sandpiper – Calidris acuminata
Western Australia
09 Mar 2017
270
Stilt Sandpiper – Calidris himantopus
Cabo Rojo NWR
16 Jan 2017
271
Curlew Sandpiper – Calidris ferruginea
Western Australia
01 Jan 2017
272
Red-necked Stint – Calidris ruficollis
Western Australia
01 Jan 2017
273
Sanderling – Calidris alba
Breezy Point Tip
01 Jan 2017
274
Dunlin – Calidris alpina
Fort Tilden–Fishermans Parking Lot
01 Jan 2017
275
Purple Sandpiper – Calidris maritima
Point Lookout
18 Feb 2017
276
Least Sandpiper – Calidris minutilla
Airport Mangroves
01 Jan 2017
277
Semipalmated Sandpiper – Calidris pusilla
Punta Morales–Cocorocas salinas
31 Jan 2017
278
Western Sandpiper – Calidris mauri
Airport Mangroves
01 Jan 2017
279
Short-billed Dowitcher – Limnodromus griseus
Airport Mangroves
01 Jan 2017
280
Long-billed Dowitcher – Limnodromus scolopaceus
Merritt Island NWR–Black Point Wildlife Dr.
08 Jan 2017
281
Wilson's Snipe – Gallinago delicata
Savannah NWR
07 Jan 2017
282
Common Snipe – Gallinago gallinago
Dorney Wetlands
04 Jan 2017
283
Swinhoe's Snipe – Gallinago megala
Western Australia
25 Mar 2017
284
American Woodcock – Scolopax minor
Assunpink WMA
22 Feb 2017
285
Terek Sandpiper – Xenus cinereus
Western Australia
01 Jan 2017
286
Common Sandpiper – Actitis hypoleucos
Western Australia
01 Jan 2017
287
Spotted Sandpiper – Actitis macularius
Airport Mangroves
01 Jan 2017
288
Green Sandpiper – Tringa ochropus
Dunav Požeženo-Vinci-Usije
22 Jan 2017
289
Solitary Sandpiper – Tringa solitaria
road to Playa Azul
19 Jan 2017
290
Gray-tailed Tattler – Tringa brevipes
Western Australia
01 Jan 2017
291
Wandering Tattler – Tringa incana
Conquista Agraria
19 Mar 2017
292
Greater Yellowlegs – Tringa melanoleuca
Airport Mangroves
01 Jan 2017
293
Common Greenshank – Tringa nebularia
Western Australia
01 Jan 2017
294
Willet – Tringa semipalmata
Airport Mangroves
01 Jan 2017
295
Lesser Yellowlegs – Tringa flavipes
Cabo Rojo NWR
16 Jan 2017
296
Marsh Sandpiper – Tringa stagnatilis
Western Australia
07 Feb 2017
297
Wood Sandpiper – Tringa glareola
Western Australia
14 Jan 2017
298
Common Redshank – Tringa totanus
Ra's al-Khor Wildlife Sanctuary–Flamingo Hide
25 Jan 2017
299
Oriental Pratincole – Glareola maldivarum
Western Australia
01 Jan 2017
300
Slender-billed Gull – Chroicocephalus genei
Ra's al-Khor Wildlife Sanctuary–Mangrove Hide
25 Jan 2017
301
Bonaparte's Gull – Chroicocephalus philadelphia
Breezy Point Tip
29 Jan 2017
302
Silver Gull – Chroicocephalus novaehollandiae
Western Australia
01 Jan 2017
303
Black-headed Gull – Chroicocephalus ridibundus
Little Senacre
02 Jan 2017
304
Ross's Gull – Rhodostethia rosea
stakeout Ross's Gull Town of Tupper Lake (2017)
31 Jan 2017
305
Laughing Gull – Leucophaeus atricilla
Merritt Island NWR–Black Point Wildlife Dr.
08 Jan 2017
306
Mediterranean Gull – Ichthyaetus melanocephalus
Mote Park
01 Mar 2017
307
Heermann's Gull – Larus heermanni
La Paz, Mexico
01 Jan 2017
308
Mew Gull – Larus canus
Mote Park
02 Jan 2017
309
Ring-billed Gull – Larus delawarensis
Breezy Point Tip
01 Jan 2017
310
Western Gull – Larus occidentalis
Canal de Soledad (Hull Canal)
21 Feb 2017
311
Yellow-footed Gull – Larus livens
Airport Mangroves
01 Jan 2017
312
California Gull – Larus californicus
Anaheim Coves Park (aka Burris Basin)
12 Jan 2017
313
Herring Gull – Larus argentatus
Breezy Point Tip
01 Jan 2017
314
Yellow-legged Gull – Larus michahellis
Zemunski kej, severni deo naspram Lida
09 Jan 2017
315
Caspian Gull – Larus cachinnans
Zemunski kej, severni deo naspram Lida
09 Jan 2017
316
Iceland Gull – Larus glaucoides
Irondequoit Bay Outlet (Pier and Marine Park)
11 Feb 2017
317
Lesser Black-backed Gull – Larus fuscus
Belgrade City Rubbish Dump, Vin?a
12 Jan 2017
318
Glaucous-winged Gull – Larus glaucescens
Billy Frank Jr. Nisqually NWR
28 Jan 2017
319
Glaucous Gull – Larus hyperboreus
Shinnecock Inlet
19 Jan 2017
320
Great Black-backed Gull – Larus marinus
Breezy Point Tip
01 Jan 2017
321
Kelp Gull – Larus dominicanus
Zealandia Karori Sanctuary
07 Jan 2017
322
Sooty Tern – Onychoprion fuscatus
Western Australia
20 Jan 2017
323
Little Tern – Sternula albifrons
Western Australia
01 Jan 2017
324
Gull-billed Tern – Gelochelidon nilotica
Western Australia
01 Jan 2017
325
Caspian Tern – Hydroprogne caspia
Airport Mangroves
01 Jan 2017
326
White-winged Tern – Chlidonias leucopterus
Western Australia
07 Feb 2017
327
Whiskered Tern – Chlidonias hybrida
Western Australia
01 Jan 2017
328
Roseate Tern – Sterna dougallii
Western Australia
01 Jan 2017
329
Common Tern – Sterna hirundo
Western Australia
01 Jan 2017
330
Forster's Tern – Sterna forsteri
Airport Mangroves
01 Jan 2017
331
Royal Tern – Thalasseus maximus
Airport Mangroves
01 Jan 2017
332
Great Crested Tern – Thalasseus bergii
Western Australia
01 Jan 2017
333
Sandwich Tern – Thalasseus sandvicensis
US-PR-Mayaguez-Boulevard Guanajibo – 18.1685x-67.1803
17 Jan 2017
334
Elegant Tern – Thalasseus elegans
Estero Mata de Limón (Caldera)
31 Jan 2017
335
Lesser Crested Tern – Thalasseus bengalensis
Western Australia
01 Jan 2017
336
Black Skimmer – Rynchops niger
Airport Mangroves
01 Jan 2017
337
Pin-tailed Sandgrouse – Pterocles alchata
Ra's al-Khor Wildlife Sanctuary–Mangrove Hide
25 Jan 2017
338
Rock Pigeon – Columba livia
Breezy Point Tip
01 Jan 2017
339
Stock Dove – Columba oenas
Dorney Wetlands
04 Jan 2017
340
Common Wood-Pigeon – Columba palumbus
Little Senacre
02 Jan 2017
341
Pale-vented Pigeon – Patagioenas cayennensis
Refugio mixto Caño Negro
29 Mar 2017
342
Scaled Pigeon – Patagioenas speciosa
casa botania
19 Jan 2017
343
Scaly-naped Pigeon – Patagioenas squamosa
Reserva Natural de Humacao
15 Jan 2017
344
White-crowned Pigeon – Patagioenas leucocephala
US-PR-Cabo Rojo-PR-101 – 18.0288x-67.1271
16 Jan 2017
345
Red-billed Pigeon – Patagioenas flavirostris
San Joaquin coffee
04 Jan 2017
346
Plain Pigeon – Patagioenas inornata
Escolar Superior Sabana (Plain Pigeon spot)
18 Jan 2017
347
Band-tailed Pigeon – Patagioenas fasciata
PN Braulio Carrillo–Quebrada González
13 Jan 2017
348
Short-billed Pigeon – Patagioenas nigrirostris
El Tapir hummingbird garden
13 Jan 2017
349
Oriental Turtle-Dove – Streptopelia orientalis
???–??????? (Ota Ward–Tokyo Port Wild Bird Park)
07 Feb 2017
350
Eurasian Collared-Dove – Streptopelia decaocto
Little Senacre
02 Jan 2017
351
African Collared-Dove – Streptopelia roseogrisea
La Parguera–town and nearest environs
16 Jan 2017
352
Laughing Dove – Streptopelia senegalensis
Ra's al-Khor Wildlife Sanctuary–Flamingo Hide
25 Jan 2017
353
Crested Pigeon – Ocyphaps lophotes
Western Australia
01 Jan 2017
354
Diamond Dove – Geopelia cuneata
Western Australia
01 Jan 2017
355
Peaceful Dove – Geopelia placida
Western Australia
01 Jan 2017
356
Bar-shouldered Dove – Geopelia humeralis
Western Australia
01 Jan 2017
357
Inca Dove – Columbina inca
San Joaquin coffee
04 Jan 2017
358
Common Ground-Dove – Columbina passerina
Airport Mangroves
01 Jan 2017
359
Plain-breasted Ground-Dove – Columbina minuta
Rio Parrita, frente a camaronera
19 Jan 2017
360
Ruddy Ground-Dove – Columbina talpacoti
road to Playa Azul
19 Jan 2017
361
Ruddy Quail-Dove – Geotrygon montana
Río Tarcoles–river mouth
19 Jan 2017
362
White-tipped Dove – Leptotila verreauxi
Robles riparian zone
04 Jan 2017
363
Caribbean Dove – Leptotila jamaicensis
The Retreat, Bahamas National Trust
23 Feb 2017
364
Gray-chested Dove – Leptotila cassinii
Wilson Botanical Garden (OTS Las Cruces)
22 Jan 2017
365
Gray-headed Dove – Leptotila plumbeiceps
Refugio mixto Caño Negro
29 Mar 2017
366
Buff-fronted Quail-Dove – Zentrygon costaricensis
Cinchona–Mirador La Cascada
11 Feb 2017
367
White-winged Dove – Zenaida asiatica
Airport Mangroves
01 Jan 2017
368
Zenaida Dove – Zenaida aurita
Reserva Natural de Humacao
15 Jan 2017
369
Mourning Dove – Zenaida macroura
Old Spye Road
01 Jan 2017
370
Pied Imperial-Pigeon – Ducula bicolor
BS-Bahamas-Nassau-New Gate Road – 25.0644x-77.3035
23 Feb 2017
371
New Zealand Pigeon – Hemiphaga novaeseelandiae
Pembroke
02 Jan 2017
372
Smooth-billed Ani – Crotophaga ani
Reserva Natural de Humacao
15 Jan 2017
373
Groove-billed Ani – Crotophaga sulcirostris
Río Tarcoles–river mouth
19 Jan 2017
374
Striped Cuckoo – Tapera naevia
Refugio mixto Caño Negro
29 Mar 2017
375
Greater Roadrunner – Geococcyx californianus
Pres La Buena Mujer
01 Jan 2017
376
Pheasant Coucal – Centropus phasianinus
Western Australia
01 Jan 2017
377
Squirrel Cuckoo – Piaya cayana
calle limon
08 Jan 2017
378
Mangrove Cuckoo – Coccyzus minor
Reserva Natural de Humacao
15 Jan 2017
379
Puerto Rican Lizard-Cuckoo – Coccyzus vieilloti
Bosque Estatal de Maricao
16 Jan 2017
380
Channel-billed Cuckoo – Scythrops novaehollandiae
Western Australia
23 Mar 2017
381
Horsfield's Bronze-Cuckoo – Chrysococcyx basalis
Western Australia
01 Jan 2017
382
Black-eared Cuckoo – Chrysococcyx osculans
Western Australia
07 Jan 2017
383
Pallid Cuckoo – Cacomantis pallidus
Western Australia
05 Jan 2017
384
Brush Cuckoo – Cacomantis variolosus
Western Australia
01 Jan 2017
385
Eastern Screech-Owl – Megascops asio
Roxanne's house: Palmetto Bay, FL
17 Jan 2017
386
Pacific Screech-Owl – Megascops cooperi
Cerro Lodge entrance road
11 Feb 2017
387
Tropical Screech-Owl – Megascops choliba
casa botania
19 Jan 2017
388
Puerto Rican Screech-Owl – Megascops nudipes
Rio Abajo
17 Jan 2017
389
Bare-legged Owl – Margarobyas lawrencii
Hotel Rancho San Vicente, Ancón
21 Mar 2017
390
Great Horned Owl – Bubo virginianus
Sacramento NWR–Visitor Center
28 Jan 2017
391
Snowy Owl – Bubo scandiacus
Dune Rd.–Triton Lane
19 Jan 2017
392
Central American Pygmy-Owl – Glaucidium griseiceps
El Tapir hummingbird garden
05 Mar 2017
393
Ferruginous Pygmy-Owl – Glaucidium brasilianum
calle limon
08 Jan 2017
394
Cuban Pygmy-Owl – Glaucidium siju
Hotel Rancho San Vicente, Ancón
21 Mar 2017
395
Burrowing Owl – Athene cunicularia
US-FL-Davie-8801-9999 Forest Ridge Blvd – 26.0809x-80.2678
13 Jan 2017
396
Mottled Owl – Ciccaba virgata
cascata del bosco
22 Jan 2017
397
Barred Owl – Strix varia
Harns Marsh
24 Jan 2017
398
Great Gray Owl – Strix nebulosa
Robert Moses SP, Massena
17 Feb 2017
399
Short-eared Owl – Asio flammeus
US-NY-Goshen-Iris Rd – 41.3473x-74.4417
04 Feb 2017
400
Northern Saw-whet Owl – Aegolius acadicus
Pelham Bay Park
05 Feb 2017
401
Southern Boobook – Ninox novaeseelandiae
Western Australia
08 Mar 2017
402
Tawny Frogmouth – Podargus strigoides
Western Australia
23 Feb 2017
403
Lesser Nighthawk – Chordeiles acutipennis
Marina Palmira
10 Mar 2017
404
Short-tailed Nighthawk – Lurocalis semitorquatus
Refugio de Vida Silvestre La Marta (Pejibaye)
18 Feb 2017
405
Common Pauraque – Nyctidromus albicollis
Cerro Lodge entrance road
11 Feb 2017
406
Great Potoo – Nyctibius grandis
Entrada Los Chiles (El Parque) hasta Caño Negro
30 Mar 2017
407
White-chinned Swift – Cypseloides cryptus
San Miguel to Virgen del Socorro road
11 Feb 2017
408
Spot-fronted Swift – Cypseloides cherriei
PN Carara–Sendero Quebrada Bonita
11 Feb 2017
409
Chestnut-collared Swift – Streptoprocne rutila
Bosque Rio Negro
20 Jan 2017
410
White-collared Swift – Streptoprocne zonaris
Bosque Rio Negro
20 Jan 2017
411
Vaux's Swift – Chaetura vauxi
La Garita–Represa Río Poás
08 Jan 2017
412
Costa Rican Swift – Chaetura fumosa
Road from Villa Lapas to Pura Vida Waterfall Gardens
11 Feb 2017
413
Gray-rumped Swift – Chaetura cinereiventris
La Selva (OTS Reserve)–entrance road
05 Mar 2017
414
Lesser Swallow-tailed Swift – Panyptila cayennensis
PN Carara–Sendero Quebrada Bonita
11 Feb 2017
415
Antillean Palm-Swift – Tachornis phoenicobia
Campismo La Chorrera
21 Mar 2017
416
White-necked Jacobin – Florisuga mellivora
Road from Villa Lapas to Pura Vida Waterfall Gardens
11 Feb 2017
417
Band-tailed Barbthroat – Threnetes ruckeri
La Selva (OTS Reserve)–entrance road
05 Mar 2017
418
Green Hermit – Phaethornis guy
Cinchona–Mirador La Cascada
04 Jan 2017
419
Long-billed Hermit – Phaethornis longirostris
cascata del bosco
20 Jan 2017
420
Stripe-throated Hermit – Phaethornis striigularis
PN Braulio Carrillo–Quebrada González
13 Jan 2017
421
Brown Violetear – Colibri delphinae
Albegue del Socorro
05 Feb 2017
422
Lesser Violetear – Colibri cyanotus
Volcan Poas–Restaurant El Rio
04 Jan 2017
423
Purple-crowned Fairy – Heliothryx barroti
Virgen del Socorro
15 Jan 2017
424
Green-breasted Mango – Anthracothorax prevostii
Finca Las Cóncavas
17 Feb 2017
425
Green Mango – Anthracothorax viridis
Bosque Estatal de Maricao
16 Jan 2017
426
Green-throated Carib – Eulampis holosericeus
Reserva Natural de Humacao
15 Jan 2017
427
Green Thorntail – Discosura conversii
Cinchona–Mirador La Cascada
04 Jan 2017
428
Black-crested Coquette – Lophornis helenae
Virgen del Socorro
04 Jan 2017
429
White-crested Coquette – Lophornis adorabilis
pino colina
19 Jan 2017
430
Green-crowned Brilliant – Heliodoxa jacula
Cinchona–Mirador La Cascada
04 Jan 2017
431
Magnificent Hummingbird – Eugenes fulgens
Road to PN Volcán Poás
04 Jan 2017
432
Long-billed Starthroat – Heliomaster longirostris
Refugio de Vida Silvestre La Marta (Pejibaye)
18 Feb 2017
433
Plain-capped Starthroat – Heliomaster constantii
La Garita–Represa Río Poás
20 Feb 2017
434
Fiery-throated Hummingbird – Panterpe insignis
Road to PN Volcán Poás
04 Jan 2017
435
Blue-throated Hummingbird – Lampornis clemenciae
Bosque los Colomos
12 Jan 2017
436
White-bellied Mountain-gem – Lampornis hemileucus
Cinchona–Mirador La Cascada
04 Jan 2017
437
Purple-throated Mountain-gem – Lampornis calolaemus
Road to PN Volcán Poás
04 Jan 2017
438
Bahama Woodstar – Calliphlox evelynae
Comfort Inn and Suites – Paradise Island
20 Feb 2017
439
Magenta-throated Woodstar – Calliphlox bryantae
Volcan Poas–Restaurant El Rio
04 Jan 2017
440
Ruby-throated Hummingbird – Archilochus colubris
Embalse San Miguel, Turrúcares
08 Jan 2017
441
Anna's Hummingbird – Calypte anna
Irvine Regional Park
13 Jan 2017
442
Costa's Hummingbird – Calypte costae
Pres La Buena Mujer
01 Jan 2017
443
Broad-tailed Hummingbird – Selasphorus platycercus
Bosque los Colomos
12 Jan 2017
444
Rufous Hummingbird – Selasphorus rufus
stakeout Rufous Hummingbird, Aquebogue (2016-17)
12 Jan 2017
445
Allen's Hummingbird – Selasphorus sasin
Anaheim Coves Park (aka Burris Basin)
12 Jan 2017
446
Volcano Hummingbird – Selasphorus flammula
Volcan Poas–Restaurant El Rio
04 Jan 2017
447
Canivet's Emerald – Chlorostilbon canivetii
Punta Morales–UNA Station (ECMAR)
18 Mar 2017
448
Garden Emerald – Chlorostilbon assimilis
Alto Salitre savanas (rd up to Dúrika)
22 Jan 2017
449
Cuban Emerald – Chlorostilbon ricordii
Campismo La Chorrera
21 Mar 2017
450
Puerto Rican Emerald – Chlorostilbon maugaeus
Bosque Estatal de Maricao
16 Jan 2017
451
Broad-billed Hummingbird – Cynanthus latirostris
Tlaquepaque
14 Jan 2017
452
Violet-headed Hummingbird – Klais guimeti
El Tapir hummingbird garden
13 Jan 2017
453
Scaly-breasted Hummingbird – Phaeochroa cuvierii
road to Playa Azul
19 Jan 2017
454
Violet Sabrewing – Campylopterus hemileucurus
Cinchona–Mirador La Cascada
04 Jan 2017
455
Bronze-tailed Plumeleteer – Chalybura urochrysia
PN Braulio Carrillo–Quebrada González
13 Jan 2017
456
Crowned Woodnymph – Thalurania colombica
Virgen del Socorro
04 Jan 2017
457
Stripe-tailed Hummingbird – Eupherusa eximia
Volcan Poas–Restaurant El Rio
04 Jan 2017
458
White-tailed Emerald – Elvira chionura
pino colina
19 Jan 2017
459
Coppery-headed Emerald – Elvira cupreiceps
Cinchona–Mirador La Cascada
04 Jan 2017
460
Snowcap – Microchera albocoronata
El Tapir hummingbird garden
13 Jan 2017
461
Charming Hummingbird – Amazilia decora
cascata del bosco
20 Jan 2017
462
Mangrove Hummingbird – Amazilia boucardi
Punta Morales–UNA Station (ECMAR)
18 Mar 2017
463
Steely-vented Hummingbird – Amazilia saucerottei
Road from Villa Lapas to Pura Vida Waterfall Gardens
11 Feb 2017
464
Snowy-bellied Hummingbird – Amazilia edward
casa botania
19 Jan 2017
465
Rufous-tailed Hummingbird – Amazilia tzacatl
Cinchona–Mirador La Cascada
04 Jan 2017
466
Buff-bellied Hummingbird – Amazilia yucatanensis
Castellow Hammock Park
14 Jan 2017
467
Cinnamon Hummingbird – Amazilia rutila
Estero Mata de Limón (Caldera)
31 Jan 2017
468
Violet-crowned Hummingbird – Amazilia violiceps
Bosque los Colomos
12 Jan 2017
469
Blue-throated Goldentail – Hylocharis eliciae
calle limon
08 Jan 2017
470
Xantus's Hummingbird – Hylocharis xantusii
Pres La Buena Mujer
01 Jan 2017
471
Cuban Trogon – Priotelus temnurus
PN Viñales–Sendero Maravillas
22 Mar 2017
472
Lattice-tailed Trogon – Trogon clathratus
El Tapir hummingbird garden
23 Feb 2017
473
Slaty-tailed Trogon – Trogon massena
El Tapir hummingbird garden
13 Feb 2017
474
Black-headed Trogon – Trogon melanocephalus
Punta Morales–Cocorocas salinas
18 Mar 2017
475
Baird's Trogon – Trogon bairdii
PN Carara–Sendero Quebrada Bonita
11 Feb 2017
476
Gartered Trogon – Trogon caligatus
Río Tarcoles–river mouth
19 Jan 2017
477
Black-throated Trogon – Trogon rufus
El Tapir hummingbird garden
25 Jan 2017
478
Collared Trogon – Trogon collaris
Virgen del Socorro
04 Jan 2017
479
Cuban Tody – Todus multicolor
Campismo La Chorrera
21 Mar 2017
480
Puerto Rican Tody – Todus mexicanus
Reserva Natural de Humacao
15 Jan 2017
481
Russet-crowned Motmot – Momotus mexicanus
Bosque los Colomos
12 Jan 2017
482
Lesson's Motmot – Momotus lessonii
Wilson Botanical Garden (OTS Las Cruces)
22 Jan 2017
483
Rufous Motmot – Baryphthengus martii
PN Braulio Carrillo–Quebrada González
13 Jan 2017
484
Broad-billed Motmot – Electron platyrhynchum
PN Braulio Carrillo–Quebrada González
25 Jan 2017
485
Turquoise-browed Motmot – Eumomota superciliosa
Road from Villa Lapas to Pura Vida Waterfall Gardens
11 Feb 2017
486
Common Kingfisher – Alcedo atthis
Mote Park
02 Jan 2017
487
Blue-winged Kookaburra – Dacelo leachii
Western Australia
01 Jan 2017
488
Red-backed Kingfisher – Todiramphus pyrrhopygius
Western Australia
11 Jan 2017
489
Sacred Kingfisher – Todiramphus sanctus
Western Australia
04 Jan 2017
490
Ringed Kingfisher – Megaceryle torquata
Rio Parrita, frente a camaronera
19 Jan 2017
491
Belted Kingfisher – Megaceryle alcyon
Pres La Buena Mujer
01 Jan 2017
492
Amazon Kingfisher – Chloroceryle amazona
Tarcoles
11 Feb 2017
493
Green Kingfisher – Chloroceryle americana
Finca Rosa Blanca
16 Feb 2017
494
Rainbow Bee-eater – Merops ornatus
Western Australia
01 Jan 2017
495
Indian Roller – Coracias benghalensis
Ra's al-Khor Wildlife Sanctuary
25 Jan 2017
496
Dollarbird – Eurystomus orientalis
Western Australia
01 Jan 2017
497
White-necked Puffbird – Notharchus hyperrhynchus
PN Carara–Sendero Quebrada Bonita
11 Feb 2017
498
White-whiskered Puffbird – Malacoptila panamensis
PN Carara–Sendero Quebrada Bonita
11 Feb 2017
499
Lanceolated Monklet – Micromonacha lanceolata
Refugio de Vida Silvestre La Marta (Pejibaye)
18 Feb 2017
500
Rufous-tailed Jacamar – Galbula ruficauda
Wilson Botanical Garden (OTS Las Cruces)
22 Jan 2017
501
Red-headed Barbet – Eubucco bourcierii
Cinchona–Mirador La Cascada
04 Jan 2017
502
Prong-billed Barbet – Semnornis frantzii
Cinchona–Mirador La Cascada
04 Jan 2017
503
Emerald Toucanet – Aulacorhynchus prasinus
Cinchona–Mirador La Cascada
04 Jan 2017
504
Collared Aracari – Pteroglossus torquatus
PN Braulio Carrillo–Quebrada González
13 Jan 2017
505
Fiery-billed Aracari – Pteroglossus frantzii
San Vito–aeropeurto y lagunas San Joaquin
21 Jan 2017
506
Yellow-eared Toucanet – Selenidera spectabilis
El Tapir hummingbird garden
05 Mar 2017
507
Yellow-throated Toucan – Ramphastos ambiguus
El Tapir hummingbird garden
13 Jan 2017
508
Keel-billed Toucan – Ramphastos sulfuratus
calle limon
08 Jan 2017
509
Olivaceous Piculet – Picumnus olivaceus
Bosque Rio Negro
20 Jan 2017
510
Puerto Rican Woodpecker – Melanerpes portoricensis
Reserva Natural de Humacao
15 Jan 2017
511
Red-headed Woodpecker – Melanerpes erythrocephalus
Arthur J. Hendrickson Park
02 Jan 2017
512
Acorn Woodpecker – Melanerpes formicivorus
Irvine Regional Park
13 Jan 2017
513
Golden-naped Woodpecker – Melanerpes chrysauchen
Road from Villa Lapas to Pura Vida Waterfall Gardens
11 Feb 2017
514
Black-cheeked Woodpecker – Melanerpes pucherani
El Tapir hummingbird garden
13 Jan 2017
515
Red-crowned Woodpecker – Melanerpes rubricapillus
Bosque Rio Negro
20 Jan 2017
516
Gila Woodpecker – Melanerpes uropygialis
La Paz, Mexico
01 Jan 2017
517
Hoffmann's Woodpecker – Melanerpes hoffmannii
bobolink site
08 Jan 2017
518
Red-bellied Woodpecker – Melanerpes carolinus
Flushing Meadows Corona Park–Willow Lake
01 Jan 2017
519
West Indian Woodpecker – Melanerpes superciliaris
Campismo La Chorrera
21 Mar 2017
520
Yellow-bellied Sapsucker – Sphyrapicus varius
Albegue del Socorro
05 Feb 2017
521
Red-naped Sapsucker – Sphyrapicus nuchalis
Marina Palmira
11 Feb 2017
522
Red-breasted Sapsucker – Sphyrapicus ruber
Billy Frank Jr. Nisqually NWR
28 Jan 2017
523
Cuban Green Woodpecker – Xiphidiopicus percussus
Campismo La Chorrera
21 Mar 2017
524
Lesser Spotted Woodpecker – Dendrocopos minor
Put Topolovnik – Kumane
22 Jan 2017
525
Middle Spotted Woodpecker – Dendrocopos medius
Avala–mountain forest (central area)
04 Feb 2017
526
Great Spotted Woodpecker – Dendrocopos major
Beljarica, forland (Kovilovo floodplain)–IBA Uš?e Save u Dunav
03 Jan 2017
527
Ladder-backed Woodpecker – Picoides scalaris
Pres La Buena Mujer
01 Jan 2017
528
Nuttall's Woodpecker – Picoides nuttallii
Irvine Regional Park
13 Jan 2017
529
Downy Woodpecker – Picoides pubescens
Morgan Avenue Mudflats
01 Jan 2017
530
Smoky-brown Woodpecker – Picoides fumigatus
cascata del bosco
20 Jan 2017
531
Hairy Woodpecker – Picoides villosus
Road to PN Volcán Poás
15 Jan 2017
532
Rufous-winged Woodpecker – Piculus simplex
PN Braulio Carrillo–Quebrada González
25 Jan 2017
533
Golden-olive Woodpecker – Colaptes rubiginosus
Virgen del Socorro
15 Jan 2017
534
Northern Flicker – Colaptes auratus
stakeout Rock Wren, Rutgers Blvd, Franklin Township (2016-17)
02 Jan 2017
535
Gilded Flicker – Colaptes chrysoides
Pres La Buena Mujer
01 Jan 2017
536
Fernandina's Flicker – Colaptes fernandinae
Campismo La Chorrera
21 Mar 2017
537
Cinnamon Woodpecker – Celeus loricatus
PN Braulio Carrillo–Quebrada González
13 Jan 2017
538
Lineated Woodpecker – Dryocopus lineatus
San Joaquin coffee
15 Jan 2017
539
Pileated Woodpecker – Dryocopus pileatus
Tupper Lake residential area
01 Feb 2017
540
Black Woodpecker – Dryocopus martius
Veliko Gradište–Pek river mouth
22 Jan 2017
541
Pale-billed Woodpecker – Campephilus guatemalensis
Road from Villa Lapas to Pura Vida Waterfall Gardens
11 Feb 2017
542
Eurasian Green Woodpecker – Picus viridis
Dorney Wetlands
04 Jan 2017
543
Barred Forest-Falcon – Micrastur ruficollis
casa botania
20 Jan 2017
544
Crested Caracara – Caracara cheriway
Pres La Buena Mujer
01 Jan 2017
545
Yellow-headed Caracara – Milvago chimachima
road to Playa Azul
19 Jan 2017
546
Laughing Falcon – Herpetotheres cachinnans
casa botania
19 Jan 2017
547
Eurasian Kestrel – Falco tinnunculus
M25 Incidental
02 Jan 2017
548
Australian Kestrel – Falco cenchroides
Western Australia
01 Jan 2017
549
American Kestrel – Falco sparverius
La Paz, Mexico
01 Jan 2017
550
Merlin – Falco columbarius
Kissena Park
05 Jan 2017
551
Australian Hobby – Falco longipennis
Western Australia
01 Jan 2017
552
Brown Falcon – Falco berigora
Western Australia
05 Jan 2017
553
Bat Falcon – Falco rufigularis
El Tapir hummingbird garden
13 Jan 2017
554
Peregrine Falcon – Falco peregrinus
Airport Mangroves
01 Jan 2017
555
New Zealand Kaka – Nestor meridionalis
Zealandia Karori Sanctuary
07 Jan 2017
556
Red-tailed Black-Cockatoo – Calyptorhynchus banksii
Western Australia
10 Jan 2017
557
Galah – Eolophus roseicapilla
Western Australia
04 Jan 2017
558
Little Corella – Cacatua sanguinea
Western Australia
01 Jan 2017
559
Cockatiel – Nymphicus hollandicus
Western Australia
21 Jan 2017
560
Red-winged Parrot – Aprosmictus erythropterus
Western Australia
01 Jan 2017
561
Rose-ringed Parakeet – Psittacula krameri
Moor Lane
24 Mar 2017
562
Red-crowned Parakeet – Cyanoramphus novaezelandiae
Zealandia Karori Sanctuary
07 Jan 2017
563
Varied Lorikeet – Psitteuteles versicolor
Western Australia
13 Feb 2017
564
Rainbow Lorikeet – Trichoglossus haematodus
Western Australia
01 Jan 2017
565
Red-fronted Parrotlet – Touit costaricensis
PN Braulio Carrillo–Quebrada González
09 Mar 2017
566
Monk Parakeet – Myiopsitta monachus
US-FL-Davie-8801-9999 Forest Ridge Blvd – 26.0809x-80.2678
13 Jan 2017
567
White-winged Parakeet – Brotogeris versicolurus
Reserva Natural Laguna Cartagena
16 Jan 2017
568
Orange-chinned Parakeet – Brotogeris jugularis
road to Playa Azul
19 Jan 2017
569
Brown-hooded Parrot – Pyrilia haematotis
El Tapir hummingbird garden
13 Jan 2017
570
Blue-headed Parrot – Pionus menstruus
pino colina
19 Jan 2017
571
White-crowned Parrot – Pionus senilis
Robles riparian zone
04 Jan 2017
572
Lilac-crowned Parrot – Amazona finschi
Bosque los Colomos
12 Jan 2017
573
Red-lored Parrot – Amazona autumnalis
Virgen del Socorro
05 Feb 2017
574
Yellow-naped Parrot – Amazona auropalliata
road to Playa Azul
19 Jan 2017
575
White-fronted Parrot – Amazona albifrons
San Joaquin coffee
04 Jan 2017
576
Puerto Rican Parrot – Amazona vittata
Rio Abajo
17 Jan 2017
577
Mealy Parrot – Amazona farinosa
El Tapir hummingbird garden
13 Jan 2017
578
Olive-throated Parakeet – Eupsittula nana
Refugio mixto Caño Negro
29 Mar 2017
579
Orange-fronted Parakeet – Eupsittula canicularis
road to Playa Azul
19 Jan 2017
580
Great Green Macaw – Ara ambiguus
La Selva (OTS Reserve)–entrance road
05 Mar 2017
581
Scarlet Macaw – Ara macao
road to Playa Azul
19 Jan 2017
582
Blue-crowned Parakeet – Thectocercus acuticaudatus
Richardson Historic Park and Nature Preserve
12 Jan 2017
583
Crimson-fronted Parakeet – Psittacara finschi
calle limon
08 Jan 2017
584
Fasciated Antshrike – Cymbilaimus lineatus
La Selva (OTS Reserve)–entrance road
05 Mar 2017
585
Great Antshrike – Taraba major
San Vito–aeropeurto y lagunas San Joaquin
21 Jan 2017
586
Barred Antshrike – Thamnophilus doliatus
road to Playa Azul
19 Jan 2017
587
Black-hooded Antshrike – Thamnophilus bridgesi
cascata del bosco
20 Jan 2017
588
Russet Antshrike – Thamnistes anabatinus
PN Braulio Carrillo–Quebrada González
13 Jan 2017
589
Plain Antvireo – Dysithamnus mentalis
Bosque Rio Negro
20 Jan 2017
590
Streak-crowned Antvireo – Dysithamnus striaticeps
PN Braulio Carrillo–Quebrada González
25 Jan 2017
591
Checker-throated Antwren – Epinecrophylla fulviventris
PN Braulio Carrillo–Quebrada González
13 Jan 2017
592
White-flanked Antwren – Myrmotherula axillaris
El Tapir hummingbird garden
13 Feb 2017
593
Slaty Antwren – Myrmotherula schisticolor
Bosque Rio Negro
20 Jan 2017
594
Dot-winged Antwren – Microrhopias quixensis
El Tapir hummingbird garden
23 Feb 2017
595
Dusky Antbird – Cercomacroides tyrannina
Road from Villa Lapas to Pura Vida Waterfall Gardens
11 Feb 2017
596
Chestnut-backed Antbird – Poliocrania exsul
PN Braulio Carrillo–Quebrada González
13 Jan 2017
597
Dull-mantled Antbird – Sipia laemosticta
PN Braulio Carrillo–Quebrada González
13 Jan 2017
598
Zeledon's Antbird – Hafferia zeledoni
Virgen del Socorro
04 Jan 2017
599
Bicolored Antbird – Gymnopithys bicolor
PN Braulio Carrillo–Quebrada González
13 Jan 2017
600
Spotted Antbird – Hylophylax naevioides
PN Braulio Carrillo–Quebrada González
13 Jan 2017
601
Ocellated Antbird – Phaenostictus mcleannani
PN Braulio Carrillo–Quebrada González
13 Jan 2017
602
Streak-chested Antpitta – Hylopezus perspicillatus
PN Carara–Sendero Quebrada Bonita
11 Feb 2017
603
Black-faced Antthrush – Formicarius analis
Road from Villa Lapas to Pura Vida Waterfall Gardens
11 Feb 2017
604
Tawny-throated Leaftosser – Sclerurus mexicanus
Virgen del Socorro
05 Feb 2017
605
Olivaceous Woodcreeper – Sittasomus griseicapillus
Virgen del Socorro
15 Jan 2017
606
Long-tailed Woodcreeper – Deconychura longicauda
PN Carara–Sendero Quebrada Bonita
23 Mar 2017
607
Wedge-billed Woodcreeper – Glyphorynchus spirurus
PN Braulio Carrillo–Quebrada González
13 Jan 2017
608
Northern Barred-Woodcreeper – Dendrocolaptes sanctithomae
PN Braulio Carrillo–Quebrada González
13 Jan 2017
609
Cocoa Woodcreeper – Xiphorhynchus susurrans
road to Playa Azul
19 Jan 2017
610
Black-striped Woodcreeper – Xiphorhynchus lachrymosus
PN Carara–Sendero Quebrada Bonita
11 Feb 2017
611
Spotted Woodcreeper – Xiphorhynchus erythropygius
El Tapir hummingbird garden
13 Jan 2017
612
Brown-billed Scythebill – Campylorhamphus pusillus
casa botania
19 Jan 2017
613
Streak-headed Woodcreeper – Lepidocolaptes souleyetii
road to Playa Azul
19 Jan 2017
614
Spot-crowned Woodcreeper – Lepidocolaptes affinis
Road to PN Volcán Poás
15 Jan 2017
615
Plain Xenops – Xenops minutus
Bosque Rio Negro
20 Jan 2017
616
Buffy Tuftedcheek – Pseudocolaptes lawrencii
Road to PN Volcán Poás
04 Jan 2017
617
Ruddy Foliage-gleaner – Clibanornis rubiginosus
Wilson Botanical Garden (OTS Las Cruces)
22 Jan 2017
618
Buff-throated Foliage-gleaner – Automolus ochrolaemus
PN Braulio Carrillo–Quebrada González
13 Jan 2017
619
Striped Woodhaunter – Automolus subulatus
PN Braulio Carrillo–Quebrada González
13 Jan 2017
620
Spotted Barbtail – Premnoplex brunnescens
Wilson Botanical Garden (OTS Las Cruces)
22 Jan 2017
621
Ruddy Treerunner – Margarornis rubiginosus
Road to PN Volcán Poás
04 Jan 2017
622
Red-faced Spinetail – Cranioleuca erythrops
Wilson Botanical Garden (OTS Las Cruces)
22 Jan 2017
623
Slaty Spinetail – Synallaxis brachyura
Virgen del Socorro
05 Feb 2017
624
Yellow-bellied Tyrannulet – Ornithion semiflavum
Road from Villa Lapas to Pura Vida Waterfall Gardens
11 Feb 2017
625
Northern Beardless-Tyrannulet – Camptostoma imberbe
calle limon
08 Jan 2017
626
Southern Beardless-Tyrannulet – Camptostoma obsoletum
Road from Villa Lapas to Pura Vida Waterfall Gardens
11 Feb 2017
627
Yellow Tyrannulet – Capsiempis flaveola
Ciudad Neily rice fields south of Hospital
19 Jan 2017
628
Yellow-crowned Tyrannulet – Tyrannulus elatus
Road from Villa Lapas to Pura Vida Waterfall Gardens
11 Feb 2017
629
Greenish Elaenia – Myiopagis viridicata
road to Playa Azul
19 Jan 2017
630
Yellow-bellied Elaenia – Elaenia flavogaster
San Joaquin coffee
15 Jan 2017
631
Lesser Elaenia – Elaenia chiriquensis
Alto Salitre savanas (rd up to Dúrika)
22 Jan 2017
632
Mountain Elaenia – Elaenia frantzii
Road to PN Volcán Poás
04 Jan 2017
633
Torrent Tyrannulet – Serpophaga cinerea
Refugio de Vida Silvestre La Marta (Pejibaye)
18 Feb 2017
634
Olive-striped Flycatcher – Mionectes olivaceus
PN Braulio Carrillo–Quebrada González
13 Jan 2017
635
Ochre-bellied Flycatcher – Mionectes oleagineus
Road from Villa Lapas to Pura Vida Waterfall Gardens
11 Feb 2017
636
Sepia-capped Flycatcher – Leptopogon amaurocephalus
Bosque Rio Negro
20 Jan 2017
637
Slaty-capped Flycatcher – Leptopogon superciliaris
Wilson Botanical Garden (OTS Las Cruces)
22 Jan 2017
638
Rufous-browed Tyrannulet – Phylloscartes superciliaris
Virgen del Socorro
11 Feb 2017
639
Paltry Tyrannulet – Zimmerius vilissimus
Virgen del Socorro
04 Jan 2017
640
Northern Scrub-Flycatcher – Sublegatus arenarum
road to Playa Azul
19 Jan 2017
641
Scale-crested Pygmy-Tyrant – Lophotriccus pileatus
Virgen del Socorro
15 Jan 2017
642
Northern Bentbill – Oncostoma cinereigulare
road to Playa Azul
19 Jan 2017
643
Slate-headed Tody-Flycatcher – Poecilotriccus sylvia
PN Carara–Sendero La Meandrica
11 Feb 2017
644
Common Tody-Flycatcher – Todirostrum cinereum
El Tapir hummingbird garden
13 Jan 2017
645
Black-headed Tody-Flycatcher – Todirostrum nigriceps
Virgen del Socorro
05 Feb 2017
646
Eye-ringed Flatbill – Rhynchocyclus brevirostris
Wilson Botanical Garden (OTS Las Cruces)
22 Jan 2017
647
Yellow-olive Flycatcher – Tolmomyias sulphurescens
Robles riparian zone
04 Jan 2017
648
Stub-tailed Spadebill – Platyrinchus cancrominus
PN Carara–Sendero Quebrada Bonita
11 Feb 2017
649
White-throated Spadebill – Platyrinchus mystaceus
cascata del bosco
20 Jan 2017
650
Golden-crowned Spadebill – Platyrinchus coronatus
PN Carara–Sendero Quebrada Bonita
11 Feb 2017
651
Royal Flycatcher – Onychorhynchus coronatus
Refugio mixto Caño Negro
29 Mar 2017
652
Ruddy-tailed Flycatcher – Terenotriccus erythrurus
El Tapir hummingbird garden
13 Feb 2017
653
Sulphur-rumped Flycatcher – Myiobius sulphureipygius
Bosque Rio Negro
20 Jan 2017
654
Tawny-chested Flycatcher – Aphanotriccus capitalis
Refugio de Vida Silvestre La Marta (Pejibaye)
18 Feb 2017
655
Tufted Flycatcher – Mitrephanes phaeocercus
Virgen del Socorro
04 Jan 2017
656
Olive-sided Flycatcher – Contopus cooperi
Albegue del Socorro
05 Feb 2017
657
Greater Pewee – Contopus pertinax
Bosque los Colomos
12 Jan 2017
658
Tropical Pewee – Contopus cinereus
road to Playa Azul
19 Jan 2017
659
Cuban Pewee – Contopus caribaeus
Campismo La Chorrera
21 Mar 2017
660
Lesser Antillean Pewee – Contopus latirostris
Bosque Estatal de Maricao
16 Jan 2017
661
Yellow-bellied Flycatcher – Empidonax flaviventris
Virgen del Socorro
04 Jan 2017
662
Willow Flycatcher – Empidonax traillii
Refugio mixto Caño Negro
29 Mar 2017
663
Hammond's Flycatcher – Empidonax hammondii
Bosque los Colomos
12 Jan 2017
664
Gray Flycatcher – Empidonax wrightii
Pres La Buena Mujer
01 Jan 2017
665
Yellowish Flycatcher – Empidonax flavescens
Virgen del Socorro
05 Feb 2017
666
Black Phoebe – Sayornis nigricans
La Paz, Mexico
01 Jan 2017
667
Eastern Phoebe – Sayornis phoebe
Cheriton Landfill
06 Jan 2017
668
Say's Phoebe – Sayornis saya
US-CA-Anaheim-1184-1298 E Katella Ave – 33.8031x-117.8936
12 Jan 2017
669
Vermilion Flycatcher – Pyrocephalus rubinus
Bosque los Colomos
12 Jan 2017
670
Long-tailed Tyrant – Colonia colonus
La Selva (OTS Reserve)–entrance road
05 Mar 2017
671
Bright-rumped Attila – Attila spadiceus
Embalse San Miguel, Turrúcares
08 Jan 2017
672
Rufous Mourner – Rhytipterna holerythra
Refugio de Vida Silvestre La Marta (Pejibaye)
18 Feb 2017
673
Dusky-capped Flycatcher – Myiarchus tuberculifer
Virgen del Socorro
04 Jan 2017
674
Panama Flycatcher – Myiarchus panamensis
fantastic birding tour dock area
11 Feb 2017
675
Ash-throated Flycatcher – Myiarchus cinerascens
Pres La Buena Mujer
01 Jan 2017
676
Nutting's Flycatcher – Myiarchus nuttingi
Embalse San Miguel, Turrúcares
08 Jan 2017
677
Great Crested Flycatcher – Myiarchus crinitus
Bosque Rio Negro
20 Jan 2017
678
Brown-crested Flycatcher – Myiarchus tyrannulus
Estero Mata de Limón (Caldera)
31 Jan 2017
679
La Sagra's Flycatcher – Myiarchus sagrae
Lakeview Drive Ponds
21 Feb 2017
680
Puerto Rican Flycatcher – Myiarchus antillarum
Reserva Natural de Humacao
15 Jan 2017
681
Great Kiskadee – Pitangus sulphuratus
San Joaquin coffee
04 Jan 2017
682
Boat-billed Flycatcher – Megarynchus pitangua
Embalse San Miguel, Turrúcares
08 Jan 2017
683
Social Flycatcher – Myiozetetes similis
San Joaquin coffee
04 Jan 2017
684
Gray-capped Flycatcher – Myiozetetes granadensis
Ciudad Neily rice fields south of Hospital
19 Jan 2017
685
White-ringed Flycatcher – Conopias albovittatus
La Selva (OTS Reserve)–entrance road
05 Mar 2017
686
Streaked Flycatcher – Myiodynastes maculatus
Embalse San Miguel, Turrúcares
28 Jan 2017
687
Sulphur-bellied Flycatcher – Myiodynastes luteiventris
Cerro Lodge
23 Mar 2017
688
Piratic Flycatcher – Legatus leucophaius
Road from Villa Lapas to Pura Vida Waterfall Gardens
11 Feb 2017
689
Tropical Kingbird – Tyrannus melancholicus
San Joaquin coffee
04 Jan 2017
690
Cassin's Kingbird – Tyrannus vociferans
Pres La Buena Mujer
01 Jan 2017
691
Gray Kingbird – Tyrannus dominicensis
Reserva Natural de Humacao
15 Jan 2017
692
Loggerhead Kingbird – Tyrannus caudifasciatus
US-PR-San German-PR-118 – 18.0665x-67.0160
16 Jan 2017
693
Scissor-tailed Flycatcher – Tyrannus forficatus
Space Coast Regional Airport
08 Jan 2017
694
Fork-tailed Flycatcher – Tyrannus savana
Ciudad Neily rice fields south of Hospital
19 Jan 2017
695
Rufous Piha – Lipaugus unirufus
PN Carara–Sendero Quebrada Bonita
11 Feb 2017
696
Lance-tailed Manakin – Chiroxiphia lanceolata
Bosque Rio Negro
20 Jan 2017
697
Long-tailed Manakin – Chiroxiphia linearis
La Garita–Represa Río Poás
28 Jan 2017
698
White-ruffed Manakin – Corapipo altera
El Tapir hummingbird garden
13 Jan 2017
699
Blue-crowned Manakin – Lepidothrix coronata
Wilson Botanical Garden (OTS Las Cruces)
22 Jan 2017
700
White-collared Manakin – Manacus candei
San Miguel to Virgen del Socorro road
05 Feb 2017
701
Orange-collared Manakin – Manacus aurantiacus
cascata del bosco
20 Jan 2017
702
White-crowned Manakin – Dixiphia pipra
PN Braulio Carrillo–Quebrada González
25 Jan 2017
703
Red-capped Manakin – Ceratopipra mentalis
El Tapir hummingbird garden
23 Feb 2017
704
Black-crowned Tityra – Tityra inquisitor
Road from Villa Lapas to Pura Vida Waterfall Gardens
11 Feb 2017
705
Masked Tityra – Tityra semifasciata
Embalse San Miguel, Turrúcares
28 Jan 2017
706
Northern Schiffornis – Schiffornis veraepacis
cascata del bosco
20 Jan 2017
707
Cinnamon Becard – Pachyramphus cinnamomeus
El Tapir hummingbird garden
13 Jan 2017
708
White-winged Becard – Pachyramphus polychopterus
PN Carara–Sendero Quebrada Bonita
11 Feb 2017
709
Rose-throated Becard – Pachyramphus aglaiae
calle limon
08 Jan 2017
710
Great Bowerbird – Chlamydera nuchalis
Western Australia
01 Jan 2017
711
Black-tailed Treecreeper – Climacteris melanurus
Western Australia
05 Jan 2017
712
Variegated Fairywren – Malurus lamberti
Western Australia
05 Jan 2017
713
Red-backed Fairywren – Malurus melanocephalus
Western Australia
01 Jan 2017
714
Tui – Prosthemadera novaeseelandiae
Pembroke
02 Jan 2017
715
New Zealand Bellbird – Anthornis melanura
Zealandia Karori Sanctuary
07 Jan 2017
716
White-gaped Honeyeater – Stomiopera unicolor
Western Australia
01 Jan 2017
717
Yellow-throated Miner – Manorina flavigula
Western Australia
18 Mar 2017
718
Red Wattlebird – Anthochaera carunculata
Kngsville
01 Jan 2017
719
Singing Honeyeater – Gavicalis virescens
Western Australia
01 Jan 2017
720
Yellow-tinted Honeyeater – Ptilotula flavescens
Western Australia
11 Jan 2017
721
Rufous-throated Honeyeater – Conopophila rufogularis
Western Australia
04 Jan 2017
722
Red-headed Myzomela – Myzomela erythrocephala
Western Australia
01 Jan 2017
723
Banded Honeyeater – Cissomela pectoralis
Western Australia
05 Jan 2017
724
Brown Honeyeater – Lichmera indistincta
Western Australia
01 Jan 2017
725
Black-chinned Honeyeater – Melithreptus gularis
Western Australia
08 Jan 2017
726
Little Friarbird – Philemon citreogularis
Western Australia
01 Jan 2017
727
Striated Pardalote – Pardalotus striatus
Western Australia
11 Jan 2017
728
Weebill – Smicrornis brevirostris
Western Australia
11 Jan 2017
729
White-throated Gerygone – Gerygone olivacea
Western Australia
05 Jan 2017
730
Mangrove Gerygone – Gerygone levigaster
Western Australia
10 Jan 2017
731
Gray Gerygone – Gerygone igata
Pembroke
03 Jan 2017
732
Gray-crowned Babbler – Pomatostomus temporalis
Western Australia
01 Jan 2017
733
Whitehead – Mohoua albicilla
Zealandia Karori Sanctuary
07 Jan 2017
734
North Island Saddleback – Philesturnus rufusater
Zealandia Karori Sanctuary
07 Jan 2017
735
Stitchbird – Notiomystis cincta
Zealandia Karori Sanctuary
07 Jan 2017
736
White-breasted Woodswallow – Artamus leucorynchus
Western Australia
01 Jan 2017
737
Black-faced Woodswallow – Artamus cinereus
Western Australia
01 Jan 2017
738
Little Woodswallow – Artamus minor
Western Australia
10 Jan 2017
739
Pied Butcherbird – Cracticus nigrogularis
Western Australia
01 Jan 2017
740
Australian Magpie – Gymnorhina tibicen
Western Australia
01 Jan 2017
741
Black-faced Cuckooshrike – Coracina novaehollandiae
Western Australia
01 Jan 2017
742
White-winged Triller – Lalage tricolor
Western Australia
05 Jan 2017
743
Varied Sittella – Daphoenositta chrysoptera
Western Australia
04 Jan 2017
744
Gray Shrikethrush – Colluricincla harmonica
Western Australia
01 Jan 2017
745
Black-tailed Whistler – Pachycephala melanura
Western Australia
01 Jan 2017
746
Rufous Whistler – Pachycephala rufiventris
Western Australia
01 Jan 2017
747
Bull-headed Shrike – Lanius bucephalus
???–??????? (Ota Ward–Tokyo Port Wild Bird Park)
07 Feb 2017
748
Isabelline Shrike – Lanius isabellinus
Ra's al-Khor Wildlife Sanctuary–Flamingo Hide
25 Jan 2017
749
Loggerhead Shrike – Lanius ludovicianus
Pres La Buena Mujer
01 Jan 2017
750
Northern Shrike – Lanius excubitor
Route from Kovilovo to Beljarica
03 Jan 2017
751
Rufous-browed Peppershrike – Cyclarhis gujanensis
Bosque Rio Negro
20 Jan 2017
752
Green Shrike-Vireo – Vireolanius pulchellus
Road from Villa Lapas to Pura Vida Waterfall Gardens
11 Feb 2017
753
Tawny-crowned Greenlet – Tunchiornis ochraceiceps
PN Braulio Carrillo–Quebrada González
13 Jan 2017
754
Lesser Greenlet – Pachysylvia decurtata
Robles riparian zone
04 Jan 2017
755
White-eyed Vireo – Vireo griseus
PN Viñales–Sendero Maravillas
22 Mar 2017
756
Thick-billed Vireo – Vireo crassirostris
The Retreat, Bahamas National Trust
23 Feb 2017
757
Mangrove Vireo – Vireo pallens
road to Playa Azul
11 Feb 2017
758
Cuban Vireo – Vireo gundlachii
PN Viñales–Sendero Maravillas
22 Mar 2017
759
Puerto Rican Vireo – Vireo latimeri
Bosque Estatal de Maricao
16 Jan 2017
760
Yellow-throated Vireo – Vireo flavifrons
La Garita–Represa Río Poás
08 Jan 2017
761
Blue-headed Vireo – Vireo solitarius
Evergreen Cemetery (Broward Co.)
12 Jan 2017
762
Philadelphia Vireo – Vireo philadelphicus
Virgen del Socorro
04 Jan 2017
763
Warbling Vireo – Vireo gilvus
La Garita–Represa Río Poás
20 Feb 2017
764
Yellow-green Vireo – Vireo flavoviridis
Finca Rosa Blanca
14 Mar 2017
765
Black-whiskered Vireo – Vireo altiloquus
Campismo La Chorrera
21 Mar 2017
766
Olive-backed Oriole – Oriolus sagittatus
Western Australia
01 Jan 2017
767
Willie-wagtail – Rhipidura leucophrys
Western Australia
01 Jan 2017
768
Magpie-lark – Grallina cyanoleuca
Western Australia
01 Jan 2017
769
Paperbark Flycatcher – Myiagra nana
Western Australia
05 Jan 2017
770
Gray Jay – Perisoreus canadensis
Sabattis Rd. (Hamilton Co.)
01 Feb 2017
771
White-throated Magpie-Jay – Calocitta formosa
Río Tarcoles–river mouth
19 Jan 2017
772
Brown Jay – Psilorhinus morio
Robles riparian zone
04 Jan 2017
773
Steller's Jay – Cyanocitta stelleri
Shaws Backyard
27 Jan 2017
774
Blue Jay – Cyanocitta cristata
Old Spye Road
01 Jan 2017
775
Florida Scrub-Jay – Aphelocoma coerulescens
US-FL-Cape Coral-1225 NW 25th Ter – 26.7001x-82.0004
25 Jan 2017
776
California Scrub-Jay – Aphelocoma californica
Pres La Buena Mujer
01 Jan 2017
777
Eurasian Jay – Garrulus glandarius
Mote Park
02 Jan 2017
778
Azure-winged Magpie – Cyanopica cyanus
????–?????? (Edogawa Ward–Kasai Rinkai Park)
07 Feb 2017
779
Eurasian Magpie – Pica pica
Little Senacre
02 Jan 2017
780
Yellow-billed Chough – Pyrrhocorax graculus
Malbun Ski Area
04 Feb 2017
781
Eurasian Jackdaw – Corvus monedula
Slanci–Ul. Save Kova?evi?a (manastirski put)
05 Jan 2017
782
Rook – Corvus frugilegus
Leš?e, Beograd
05 Jan 2017
783
American Crow – Corvus brachyrhynchos
Fort Tilden–Fishermans Parking Lot
01 Jan 2017
784
Northwestern Crow – Corvus caurinus
Boundary Bay, Delta
08 Mar 2017
785
Fish Crow – Corvus ossifragus
Cheriton Landfill
06 Jan 2017
786
Carrion Crow – Corvus corone
Mote Park
02 Jan 2017
787
Hooded Crow – Corvus cornix
Route from Kovilovo to Beljarica
03 Jan 2017
788
Large-billed Crow – Corvus macrorhynchos
???–??????? (Ota Ward–Tokyo Port Wild Bird Park)
07 Feb 2017
789
Torresian Crow – Corvus orru
Western Australia
01 Jan 2017
790
Common Raven – Corvus corax
Airport Mangroves
01 Jan 2017
791
Jacky-winter – Microeca fascinans
Western Australia
11 Jan 2017
792
Lemon-bellied Flycatcher – Microeca flavigaster
Western Australia
21 Jan 2017
793
New Zealand Robin – Petroica australis
Zealandia Karori Sanctuary
07 Jan 2017
794
Australasian Bushlark – Mirafra javanica
Western Australia
01 Jan 2017
795
Horned Lark – Eremophila alpestris
Robert Moses SP
02 Jan 2017
796
Eurasian Skylark – Alauda arvensis
Rheindelta–eastern
03 Feb 2017
797
Crested Lark – Galerida cristata
Ra's al-Khor Wildlife Sanctuary
25 Jan 2017
798
Blue-and-white Swallow – Pygochelidon cyanoleuca
La Garita–Represa Río Poás
08 Jan 2017
799
Northern Rough-winged Swallow – Stelgidopteryx serripennis
Embalse San Miguel, Turrúcares
08 Jan 2017
800
Southern Rough-winged Swallow – Stelgidopteryx ruficollis
Punta Morales–Cocorocas salinas
31 Jan 2017
801
Caribbean Martin – Progne dominicensis
Reserva Natural de Humacao
15 Jan 2017
802
Gray-breasted Martin – Progne chalybea
road to Playa Azul
19 Jan 2017
803
Tree Swallow – Tachycineta bicolor
Breezy Point Tip
01 Jan 2017
804
Mangrove Swallow – Tachycineta albilinea
road to Playa Azul
19 Jan 2017
805
Violet-green Swallow – Tachycineta thalassina
San Pedro Agricultural area
19 Feb 2017
806
Bank Swallow – Riparia riparia
road to Playa Azul
19 Jan 2017
807
Rock Martin – Ptyonoprogne fuligula
Ra's al-Khor Wildlife Sanctuary–Flamingo Hide
25 Jan 2017
808
Barn Swallow – Hirundo rustica
La Parguera–town and nearest environs
17 Jan 2017
809
Welcome Swallow – Hirundo neoxena
Zealandia Karori Sanctuary
07 Jan 2017
810
Fairy Martin – Petrochelidon ariel
Western Australia
01 Jan 2017
811
Tree Martin – Petrochelidon nigricans
Western Australia
11 Jan 2017
812
Cliff Swallow – Petrochelidon pyrrhonota
Punta Morales–Cocorocas salinas
18 Mar 2017
813
Cave Swallow – Petrochelidon fulva
La Parguera–town and nearest environs
17 Jan 2017
814
Coal Tit – Periparus ater
Bicknor Wood
20 Jan 2017
815
Crested Tit – Lophophanes cristatus
Lake Constance–overlook just east of Sweden
03 Feb 2017
816
Varied Tit – Sittiparus varius
????–?????? (Edogawa Ward–Kasai Rinkai Park)
07 Feb 2017
817
Marsh Tit – Poecile palustris
Djerdap National Park–upper gorge
22 Jan 2017
818
Carolina Chickadee – Poecile carolinensis
Morgan Avenue Mudflats
01 Jan 2017
819
Black-capped Chickadee – Poecile atricapillus
Fort Tilden
01 Jan 2017
820
Chestnut-backed Chickadee – Poecile rufescens
Shaws Backyard
27 Jan 2017
821
Eurasian Blue Tit – Cyanistes caeruleus
Little Senacre
02 Jan 2017
822
Oak Titmouse – Baeolophus inornatus
Irvine Regional Park
13 Jan 2017
823
Tufted Titmouse – Baeolophus bicolor
Morgan Avenue Mudflats
01 Jan 2017
824
Great Tit – Parus major
Mote Park
02 Jan 2017
825
Japanese Tit – Parus minor
???–??????? (Ota Ward–Tokyo Port Wild Bird Park)
07 Feb 2017
826
Verdin – Auriparus flaviceps
Airport Mangroves
01 Jan 2017
827
Long-tailed Tit – Aegithalos caudatus
Beljarica, forland (Kovilovo floodplain)–IBA Uš?e Save u Dunav
03 Jan 2017
828
Bushtit – Psaltriparus minimus
Irvine Regional Park
13 Jan 2017
829
Eurasian Nuthatch – Sitta europaea
Innsbruck – Hofgarten
01 Feb 2017
830
Red-breasted Nuthatch – Sitta canadensis
Tennent Pond, NJ
01 Jan 2017
831
White-breasted Nuthatch – Sitta carolinensis
Morgan Avenue Mudflats
01 Jan 2017
832
Pygmy Nuthatch – Sitta pygmaea
Golden Gate Park–Stow Lake
17 Mar 2017
833
Brown-headed Nuthatch – Sitta pusilla
Victoria's House–US-GA-Savannah
27 Jan 2017
834
Wallcreeper – Tichodroma muraria
Gebhardsberg
04 Feb 2017
835
Eurasian Treecreeper – Certhia familiaris
AT-Tyrol-Innsbruck-Herzog-Otto-Straße 4-6 – 47.2691×11.3922
01 Feb 2017
836
Brown Creeper – Certhia americana
Belmont Lake SP
07 Jan 2017
837
Short-toed Treecreeper – Certhia brachydactyla
Innsbruck – Hofgarten
01 Feb 2017
838
Rock Wren – Salpinctes obsoletus
stakeout Rock Wren, Rutgers Blvd, Franklin Township (2016-17)
02 Jan 2017
839
Nightingale Wren – Microcerculus philomela
Virgen del Socorro
05 Feb 2017
840
Scaly-breasted Wren – Microcerculus marginatus
Wilson Botanical Garden (OTS Las Cruces)
22 Jan 2017
841
House Wren – Troglodytes aedon
Robles riparian zone
04 Jan 2017
842
Ochraceous Wren – Troglodytes ochraceus
Road to PN Volcán Poás
04 Jan 2017
843
Eurasian Wren – Troglodytes troglodytes
Dorney Wetlands
04 Jan 2017
844
Pacific Wren – Troglodytes pacificus
Boundary Bay, Delta
08 Mar 2017
845
Winter Wren – Troglodytes hiemalis
Massapequa Preserve
18 Feb 2017
846
Sedge Wren – Cistothorus platensis
Viera Wetlands
09 Jan 2017
847
Marsh Wren – Cistothorus palustris
Viera Wetlands
09 Jan 2017
848
Carolina Wren – Thryothorus ludovicianus
Morgan Avenue Mudflats
01 Jan 2017
849
Bewick's Wren – Thryomanes bewickii
Bosque los Colomos
12 Jan 2017
850
Band-backed Wren – Campylorhynchus zonatus
PN Braulio Carrillo–Quebrada González
13 Jan 2017
851
Rufous-naped Wren – Campylorhynchus rufinucha
La Garita–Represa Río Poás
08 Jan 2017
852
Cactus Wren – Campylorhynchus brunneicapillus
La Paz, Mexico
01 Jan 2017
853
Rufous-breasted Wren – Pheugopedius rutilus
Robles riparian zone
04 Jan 2017
854
Spot-breasted Wren – Pheugopedius maculipectus
Refugio mixto Caño Negro
29 Mar 2017
855
Black-throated Wren – Pheugopedius atrogularis
Virgen del Socorro
15 Jan 2017
856
Banded Wren – Thryophilus pleurostictus
Punta Morales–UNA Station (ECMAR)
31 Jan 2017
857
Rufous-and-white Wren – Thryophilus rufalbus
road to Playa Azul
19 Jan 2017
858
Stripe-breasted Wren – Cantorchilus thoracicus
PN Braulio Carrillo–Quebrada González
13 Jan 2017
859
Cabanis's Wren – Cantorchilus modestus
San Joaquin coffee
15 Jan 2017
860
Canebrake Wren – Cantorchilus zeledoni
Refugio mixto Caño Negro
29 Mar 2017
861
Isthmian Wren – Cantorchilus elutus
Robles riparian zone
04 Jan 2017
862
Riverside Wren – Cantorchilus semibadius
Road from Villa Lapas to Pura Vida Waterfall Gardens
11 Feb 2017
863
Bay Wren – Cantorchilus nigricapillus
El Tapir hummingbird garden
13 Jan 2017
864
White-breasted Wood-Wren – Henicorhina leucosticta
El Tapir hummingbird garden
13 Jan 2017
865
Gray-breasted Wood-Wren – Henicorhina leucophrys
Virgen del Socorro
04 Jan 2017
866
Song Wren – Cyphorhinus phaeocephalus
PN Braulio Carrillo–Quebrada González
09 Mar 2017
867
Tawny-faced Gnatwren – Microbates cinereiventris
PN Braulio Carrillo–Quebrada González
13 Jan 2017
868
Long-billed Gnatwren – Ramphocaenus melanurus
Wilson Botanical Garden (OTS Las Cruces)
22 Jan 2017
869
Blue-gray Gnatcatcher – Polioptila caerulea
Pres La Buena Mujer
01 Jan 2017
870
California Gnatcatcher – Polioptila californica
Pres La Buena Mujer
01 Jan 2017
871
White-lored Gnatcatcher – Polioptila albiloris
Punta Morales–Cocorocas salinas
31 Jan 2017
872
Tropical Gnatcatcher – Polioptila plumbea
PN Braulio Carrillo–Quebrada González
13 Jan 2017
873
White-throated Dipper – Cinclus cinclus
AT-Tyrol-Innsbruck-Herzog-Otto-Straße 4-6 – 47.2691×11.3922
31 Jan 2017
874
White-eared Bulbul – Pycnonotus leucotis
Ra's al-Khor Wildlife Sanctuary–Flamingo Hide
25 Jan 2017
875
Brown-eared Bulbul – Hypsipetes amaurotis
???–??????? (Ota Ward–Tokyo Port Wild Bird Park)
07 Feb 2017
876
Golden-crowned Kinglet – Regulus satrapa
Tennent Pond, NJ
01 Jan 2017
877
Ruby-crowned Kinglet – Regulus calendula
Julian L. Capik Nature Preserve
01 Jan 2017
878
Goldcrest – Regulus regulus
Dorney Wetlands
04 Jan 2017
879
Common Chiffchaff – Phylloscopus collybita
Dorney Wetlands
04 Jan 2017
880
Australian Reed-Warbler – Acrocephalus australis
Western Australia
23 Jan 2017
881
Brown Songlark – Megalurus cruralis
Western Australia
01 Jan 2017
882
Rufous Songlark – Megalurus mathewsi
Western Australia
11 Jan 2017
883
Golden-headed Cisticola – Cisticola exilis
Western Australia
01 Jan 2017
884
Graceful Prinia – Prinia gracilis
Ra's al-Khor Wildlife Sanctuary
25 Jan 2017
885
Japanese White-eye – Zosterops japonicus
???–??????? (Ota Ward–Tokyo Port Wild Bird Park)
07 Feb 2017
886
Australian Yellow White-eye – Zosterops luteus
Western Australia
01 Jan 2017
887
Silver-eye – Zosterops lateralis
Pembroke
06 Jan 2017
888
European Robin – Erithacus rubecula
Mote Park
02 Jan 2017
889
Black Redstart – Phoenicurus ochruros
Smederevo–Orešac
29 Jan 2017
890
Daurian Redstart – Phoenicurus auroreus
????–?????? (Edogawa Ward–Kasai Rinkai Park)
07 Feb 2017
891
European Stonechat – Saxicola rubicola
Dorney Wetlands
04 Jan 2017
892
Siberian Stonechat – Saxicola maurus
Spoil and waste ground by IKA
03 Mar 2017
893
Isabelline Wheatear – Oenanthe isabellina
Spoil and waste ground by IKA
03 Mar 2017
894
Eastern Bluebird – Sialia sialis
Bosque los Colomos
12 Jan 2017
895
Western Bluebird – Sialia mexicana
Irvine Regional Park
13 Jan 2017
896
Townsend's Solitaire – Myadestes townsendi
stakeout Townsend's Solitaire, Southold (2017)
12 Jan 2017
897
Cuban Solitaire – Myadestes elisabeth
PN Viñales–Sendero Maravillas
22 Mar 2017
898
Black-billed Nightingale-Thrush – Catharus gracilirostris
Road to PN Volcán Poás
15 Jan 2017
899
Orange-billed Nightingale-Thrush – Catharus aurantiirostris
casa botania
20 Jan 2017
900
Slaty-backed Nightingale-Thrush – Catharus fuscater
Peace waterfall
15 Jan 2017
901
Ruddy-capped Nightingale-Thrush – Catharus frantzii
Road to PN Volcán Poás
04 Jan 2017
902
Black-headed Nightingale-Thrush – Catharus mexicanus
PN Braulio Carrillo–Quebrada González
13 Jan 2017
903
Swainson's Thrush – Catharus ustulatus
El Tapir hummingbird garden
13 Jan 2017
904
Hermit Thrush – Catharus guttatus
Victoria's House–US-GA-Savannah
27 Jan 2017
905
Wood Thrush – Hylocichla mustelina
El Tapir hummingbird garden
13 Jan 2017
906
Eurasian Blackbird – Turdus merula
Little Senacre
02 Jan 2017
907
Pale Thrush – Turdus pallidus
???–??????? (Ota Ward–Tokyo Port Wild Bird Park)
07 Feb 2017
908
Dusky Thrush – Turdus eunomus
???–??????? (Ota Ward–Tokyo Port Wild Bird Park)
07 Feb 2017
909
Fieldfare – Turdus pilaris
Dorney Wetlands
04 Jan 2017
910
Redwing – Turdus iliacus
Dorney Wetlands
04 Jan 2017
911
Song Thrush – Turdus philomelos
Bicknor Wood
20 Jan 2017
912
Mistle Thrush – Turdus viscivorus
Little Senacre
02 Jan 2017
913
Sooty Thrush – Turdus nigrescens
Road to PN Volcán Poás
15 Jan 2017
914
Mountain Thrush – Turdus plebejus
Road to PN Volcán Poás
15 Jan 2017
915
Pale-vented Thrush – Turdus obsoletus
El Tapir hummingbird garden
13 Jan 2017
916
Clay-colored Thrush – Turdus grayi
Cinchona–Mirador La Cascada
04 Jan 2017
917
White-throated Thrush – Turdus assimilis
Wilson Botanical Garden (OTS Las Cruces)
22 Jan 2017
918
Rufous-backed Robin – Turdus rufopalliatus
Bosque los Colomos
12 Jan 2017
919
American Robin – Turdus migratorius
Morgan Avenue Mudflats
01 Jan 2017
920
Red-legged Thrush – Turdus plumbeus
Bosque Estatal de Maricao
16 Jan 2017
921
Varied Thrush – Ixoreus naevius
Stanley Park, Vancouver
08 Mar 2017
922
Gray Catbird – Dumetella carolinensis
Evergreen Cemetery (Broward Co.)
12 Jan 2017
923
Pearly-eyed Thrasher – Margarops fuscatus
Reserva Natural de Humacao
15 Jan 2017
924
Gray Thrasher – Toxostoma cinereum
Pres La Buena Mujer
01 Jan 2017
925
Bahama Mockingbird – Mimus gundlachii
The Retreat, Bahamas National Trust
23 Feb 2017
926
Tropical Mockingbird – Mimus gilvus
Sendero Bogarín
30 Mar 2017
927
Northern Mockingbird – Mimus polyglottos
Breezy Point Tip
01 Jan 2017
928
European Starling – Sturnus vulgaris
Airport Mangroves
01 Jan 2017
929
White-cheeked Starling – Spodiopsar cineraceus
???–??????? (Ota Ward–Tokyo Port Wild Bird Park)
07 Feb 2017
930
Common Myna – Acridotheres tristis
TriRail Transfer Station – US-FL-Hialeah-3718-3798 NW 80th St – 25.8464x-80.2594
21 Jan 2017
931
Mistletoebird – Dicaeum hirundinaceum
Western Australia
01 Jan 2017
932
Alpine Accentor – Prunella collaris
Malbun Ski Area
04 Feb 2017
933
Dunnock – Prunella modularis
Mote Park
02 Jan 2017
934
Eastern Yellow Wagtail – Motacilla tschutschensis
Western Australia
01 Jan 2017
935
Gray Wagtail – Motacilla cinerea
AT-Tyrol-Innsbruck-Herzog-Otto-Straße 4-6 – 47.2691×11.3922
01 Feb 2017
936
White Wagtail – Motacilla alba
Dorney Wetlands
04 Jan 2017
937
Australasian Pipit – Anthus novaeseelandiae
Western Australia
01 Jan 2017
938
Meadow Pipit – Anthus pratensis
Rheindelta– Beobachtungsplatform Fussacher Buch
04 Feb 2017
939
American Pipit – Anthus rubescens
Sacramento NWR–Visitor Center
28 Jan 2017
940
Cedar Waxwing – Bombycilla cedrorum
Golden Gate Park–Stow Lake
17 Mar 2017
941
Black-and-yellow Silky-flycatcher – Phainoptila melanoxantha
Road to PN Volcán Poás
15 Jan 2017
942
Long-tailed Silky-flycatcher – Ptiliogonys caudatus
Road to PN Volcán Poás
04 Jan 2017
943
Phainopepla – Phainopepla nitens
Pres La Buena Mujer
01 Jan 2017
944
Lapland Longspur – Calcarius lapponicus
Robert Moses SP
02 Jan 2017
945
Snow Bunting – Plectrophenax nivalis
Breezy Point Tip
29 Jan 2017
946
Ovenbird – Seiurus aurocapilla
The Retreat, Bahamas National Trust
23 Feb 2017
947
Worm-eating Warbler – Helmitheros vermivorum
Bosque Rio Negro
20 Jan 2017
948
Louisiana Waterthrush – Parkesia motacilla
Virgen del Socorro
04 Jan 2017
949
Northern Waterthrush – Parkesia noveboracensis
Reserva Natural de Humacao
15 Jan 2017
950
Golden-winged Warbler – Vermivora chrysoptera
Robles riparian zone
04 Jan 2017
951
Black-and-white Warbler – Mniotilta varia
Robles riparian zone
04 Jan 2017
952
Prothonotary Warbler – Protonotaria citrea
road to Playa Azul
19 Jan 2017
953
Tennessee Warbler – Oreothlypis peregrina
Robles riparian zone
04 Jan 2017
954
Orange-crowned Warbler – Oreothlypis celata
Airport Mangroves
01 Jan 2017
955
Lucy's Warbler – Oreothlypis luciae
Cheriton Landfill
06 Jan 2017
956
Nashville Warbler – Oreothlypis ruficapilla
Cheriton Landfill
06 Jan 2017
957
Gray-crowned Yellowthroat – Geothlypis poliocephala
bobolink site
08 Jan 2017
958
Masked Yellowthroat – Geothlypis aequinoctialis
San Vito–aeropeurto y lagunas San Joaquin
21 Jan 2017
959
Mourning Warbler – Geothlypis philadelphia
San Vito–aeropeurto y lagunas San Joaquin
21 Jan 2017
960
Kentucky Warbler – Geothlypis formosa
Wilson Botanical Garden (OTS Las Cruces)
22 Jan 2017
961
Olive-crowned Yellowthroat – Geothlypis semiflava
San Miguel to Virgen del Socorro road
11 Feb 2017
962
Common Yellowthroat – Geothlypis trichas
Viera Wetlands
09 Jan 2017
963
Elfin-woods Warbler – Setophaga angelae
Bosque Estatal de Maricao
16 Jan 2017
964
Hooded Warbler – Setophaga citrina
Richardson Historic Park and Nature Preserve
19 Jan 2017
965
American Redstart – Setophaga ruticilla
Evergreen Cemetery (Broward Co.)
12 Jan 2017
966
Cape May Warbler – Setophaga tigrina
metrocentro
19 Feb 2017
967
Northern Parula – Setophaga americana
Evergreen Cemetery (Broward Co.)
12 Jan 2017
968
Tropical Parula – Setophaga pitiayumi
Virgen del Socorro
04 Jan 2017
969
Magnolia Warbler – Setophaga magnolia
Reserva Natural de Humacao
15 Jan 2017
970
Blackburnian Warbler – Setophaga fusca
Virgen del Socorro
04 Jan 2017
971
Yellow Warbler – Setophaga petechia
Airport Mangroves
01 Jan 2017
972
Chestnut-sided Warbler – Setophaga pensylvanica
Robles riparian zone
04 Jan 2017
973
Black-throated Blue Warbler – Setophaga caerulescens
Richardson Historic Park and Nature Preserve
12 Jan 2017
974
Palm Warbler – Setophaga palmarum
Flushing Meadows Corona Park–Willow Lake
01 Jan 2017
975
Pine Warbler – Setophaga pinus
Flushing Meadows Corona Park
05 Jan 2017
976
Yellow-rumped Warbler – Setophaga coronata
Breezy Point Tip
01 Jan 2017
977
Yellow-throated Warbler – Setophaga dominica
Comfort Inn and Suites – Paradise Island
20 Feb 2017
978
Prairie Warbler – Setophaga discolor
Evergreen Cemetery (Broward Co.)
12 Jan 2017
979
Adelaide's Warbler – Setophaga adelaidae
Bosque Estatal de Guánica
15 Jan 2017
980
Black-throated Gray Warbler – Setophaga nigrescens
Bosque los Colomos
12 Jan 2017
981
Townsend's Warbler – Setophaga townsendi
Bosque los Colomos
12 Jan 2017
982
Black-throated Green Warbler – Setophaga virens
Virgen del Socorro
04 Jan 2017
983
Rufous-capped Warbler – Basileuterus rufifrons
Robles riparian zone
04 Jan 2017
984
Black-cheeked Warbler – Basileuterus melanogenys
Road to PN Volcán Poás
15 Jan 2017
985
Golden-crowned Warbler – Basileuterus culicivorus
Wilson Botanical Garden (OTS Las Cruces)
22 Jan 2017
986
Buff-rumped Warbler – Myiothlypis fulvicauda
El Tapir hummingbird garden
13 Jan 2017
987
Wilson's Warbler – Cardellina pusilla
Robles riparian zone
04 Jan 2017
988
Slate-throated Redstart – Myioborus miniatus
Cinchona–Mirador La Cascada
04 Jan 2017
989
Collared Redstart – Myioborus torquatus
Los Cartagos
04 Jan 2017
990
Wrenthrush – Zeledonia coronata
Road to PN Volcán Poás
15 Jan 2017
991
Yellow-headed Warbler – Teretistris fernandinae
PN Viñales–Sendero Maravillas
22 Mar 2017
992
Gray-headed Tanager – Eucometis penicillata
PN Carara–Sendero Quebrada Bonita
11 Feb 2017
993
White-shouldered Tanager – Tachyphonus luctuosus
El Tapir hummingbird garden
25 Jan 2017
994
Tawny-crested Tanager – Tachyphonus delatrii
El Tapir hummingbird garden
13 Jan 2017
995
White-lined Tanager – Tachyphonus rufus
Ujarrás–Lago Cachi overlook
17 Feb 2017
996
White-throated Shrike-Tanager – Lanio leucothorax
PN Braulio Carrillo–Quebrada González
13 Jan 2017
997
Crimson-collared Tanager – Ramphocelus sanguinolentus
Virgen del Socorro
04 Jan 2017
998
Passerini's Tanager – Ramphocelus passerinii
Cinchona–Mirador La Cascada
04 Jan 2017
999
Cherrie's Tanager – Ramphocelus costaricensis
Ciudad Neily rice fields south of Hospital
19 Jan 2017
1000
Blue-and-gold Tanager – Bangsia arcaei
Albegue del Socorro
05 Feb 2017
1001
Blue-gray Tanager – Thraupis episcopus
San Joaquin coffee
04 Jan 2017
1002
Palm Tanager – Thraupis palmarum
Cinchona–Mirador La Cascada
04 Jan 2017
1003
Golden-hooded Tanager – Tangara larvata
El Tapir hummingbird garden
13 Jan 2017
1004
Speckled Tanager – Tangara guttata
El Tapir hummingbird garden
13 Jan 2017
1005
Spangle-cheeked Tanager – Tangara dowii
El Tapir hummingbird garden
13 Jan 2017
1006
Bay-headed Tanager – Tangara gyrola
Virgen del Socorro
15 Jan 2017
1007
Emerald Tanager – Tangara florida
El Tapir hummingbird garden
13 Jan 2017
1008
Silver-throated Tanager – Tangara icterocephala
Cinchona–Mirador La Cascada
04 Jan 2017
1009
Scarlet-thighed Dacnis – Dacnis venusta
Albegue del Socorro
05 Feb 2017
1010
Blue Dacnis – Dacnis cayana
La Selva (OTS Reserve)–entrance road
05 Mar 2017
1011
Shining Honeycreeper – Cyanerpes lucidus
PN Braulio Carrillo–Quebrada González
13 Jan 2017
1012
Red-legged Honeycreeper – Cyanerpes cyaneus
road to Playa Azul
19 Jan 2017
1013
Green Honeycreeper – Chlorophanes spiza
PN Braulio Carrillo–Quebrada González
13 Jan 2017
1014
Black-and-yellow Tanager – Chrysothlypis chrysomelas
El Tapir hummingbird garden
13 Jan 2017
1015
Slaty Flowerpiercer – Diglossa plumbea
Road to PN Volcán Poás
15 Jan 2017
1016
Blue-black Grassquit – Volatinia jacarina
San Joaquin coffee
15 Jan 2017
1017
Ruddy-breasted Seedeater – Sporophila minuta
Medio Queso wetland
30 Mar 2017
1018
Thick-billed Seed-Finch – Sporophila funerea
Virgen del Socorro
05 Feb 2017
1019
Variable Seedeater – Sporophila corvina
Virgen del Socorro
04 Jan 2017
1020
White-collared Seedeater – Sporophila torqueola
Rio Parrita, frente a camaronera
19 Jan 2017
1021
Bananaquit – Coereba flaveola
Cinchona–Mirador La Cascada
04 Jan 2017
1022
Cuban Grassquit – Tiaris canorus
BS-Bahamas-Nassau-Shirley Street – 25.0709x-77.3165
23 Feb 2017
1023
Yellow-faced Grassquit – Tiaris olivaceus
Robles riparian zone
04 Jan 2017
1024
Black-faced Grassquit – Tiaris bicolor
Reserva Natural de Humacao
15 Jan 2017
1025
Puerto Rican Bullfinch – Loxigilla portoricensis
Bosque Estatal de Maricao
16 Jan 2017
1026
Cuban Bullfinch – Melopyrrha nigra
PN Viñales–Sendero Maravillas
22 Mar 2017
1027
Puerto Rican Tanager – Nesospingus speculiferus
Bosque Estatal de Maricao
16 Jan 2017
1028
Western Spindalis – Spindalis zena
Lakeview Drive Ponds
21 Feb 2017
1029
Puerto Rican Spindalis – Spindalis portoricensis
Bosque Estatal de Maricao
16 Jan 2017
1030
Dusky-faced Tanager – Mitrospingus cassinii
PN Braulio Carrillo–Quebrada González
13 Jan 2017
1031
Buff-throated Saltator – Saltator maximus
El Tapir hummingbird garden
13 Jan 2017
1032
Black-headed Saltator – Saltator atriceps
Finca Rosa Blanca
16 Feb 2017
1033
Grayish Saltator – Saltator coerulescens
San Joaquin coffee
15 Jan 2017
1034
Streaked Saltator – Saltator striatipectus
San Vito–aeropeurto y lagunas San Joaquin
21 Jan 2017
1035
Slate-colored Grosbeak – Saltator grossus
Virgen del Socorro
15 Jan 2017
1036
Ashy-throated Chlorospingus – Chlorospingus canigularis
Refugio de Vida Silvestre La Marta (Pejibaye)
17 Feb 2017
1037
Sooty-capped Chlorospingus – Chlorospingus pileatus
Road to PN Volcán Poás
04 Jan 2017
1038
Common Chlorospingus – Chlorospingus flavopectus
Cinchona–Mirador La Cascada
04 Jan 2017
1039
Stripe-headed Sparrow – Peucaea ruficauda
Embalse San Miguel, Turrúcares
28 Jan 2017
1040
Olive Sparrow – Arremonops rufivirgatus
Cerro Lodge
23 Mar 2017
1041
Black-striped Sparrow – Arremonops conirostris
casa botania
20 Jan 2017
1042
American Tree Sparrow – Spizelloides arborea
Breezy Point Tip
01 Jan 2017
1043
Chipping Sparrow – Spizella passerina
Savannah NWR
07 Jan 2017
1044
Clay-colored Sparrow – Spizella pallida
La Ventana
21 Jan 2017
1045
Black-chinned Sparrow – Spizella atrogularis
El Carrizal Desert areas
19 Feb 2017
1046
Field Sparrow – Spizella pusilla
Cheriton Landfill
06 Jan 2017
1047
Black-throated Sparrow – Amphispiza bilineata
La Ventana
21 Jan 2017
1048
Lark Sparrow – Chondestes grammacus
Pres La Buena Mujer
01 Jan 2017
1049
Lark Bunting – Calamospiza melanocorys
La Ventana
21 Jan 2017
1050
Orange-billed Sparrow – Arremon aurantiirostris
El Tapir hummingbird garden
13 Jan 2017
1051
Sooty-faced Finch – Arremon crassirostris
Peace waterfall
15 Jan 2017
1052
Fox Sparrow – Passerella iliaca
Baisley Pond Park
01 Jan 2017
1053
Dark-eyed Junco – Junco hyemalis
Morgan Avenue Mudflats
01 Jan 2017
1054
Rufous-collared Sparrow – Zonotrichia capensis
San Joaquin coffee
04 Jan 2017
1055
White-crowned Sparrow – Zonotrichia leucophrys
Anaheim Coves Park (aka Burris Basin)
12 Jan 2017
1056
Golden-crowned Sparrow – Zonotrichia atricapilla
Irvine Regional Park
13 Jan 2017
1057
White-throated Sparrow – Zonotrichia albicollis
Morgan Avenue Mudflats
01 Jan 2017
1058
Savannah Sparrow – Passerculus sandwichensis
Old Spye Road
01 Jan 2017
1059
Song Sparrow – Melospiza melodia
Breezy Point Tip
01 Jan 2017
1060
Lincoln's Sparrow – Melospiza lincolnii
Sacramento NWR–Visitor Center
28 Jan 2017
1061
Swamp Sparrow – Melospiza georgiana
Morgan Avenue Mudflats
01 Jan 2017
1062
Large-footed Finch – Pezopetes capitalis
Road to PN Volcán Poás
15 Jan 2017
1063
California Towhee – Melozone crissalis
Irvine Regional Park
13 Jan 2017
1064
White-eared Ground-Sparrow – Melozone leucotis
Robles riparian zone
04 Jan 2017
1065
Prevost's Ground-Sparrow – Melozone biarcuata
San Joaquin coffee
15 Jan 2017
1066
Green-tailed Towhee – Pipilo chlorurus
Conquista Agraria
18 Mar 2017
1067
Spotted Towhee – Pipilo maculatus
Irvine Regional Park
13 Jan 2017
1068
Eastern Towhee – Pipilo erythrophthalmus
Baisley Pond Park
11 Feb 2017
1069
Yellow-thighed Finch – Pselliophorus tibialis
Road to PN Volcán Poás
04 Jan 2017
1070
White-naped Brushfinch – Atlapetes albinucha
Cinchona–Mirador La Cascada
04 Jan 2017
1071
Yellowhammer – Emberiza citrinella
Put Popovac – Topolovnik
22 Jan 2017
1072
Black-faced Bunting – Emberiza spodocephala
????–?????? (Edogawa Ward–Kasai Rinkai Park)
07 Feb 2017
1073
Reed Bunting – Emberiza schoeniclus
Route from Kovilovo to Beljarica
03 Jan 2017
1074
Corn Bunting – Emberiza calandra
Gradištanska peš?ara
22 Jan 2017
1075
Hepatic Tanager – Piranga flava
PN Braulio Carrillo–Quebrada González
25 Jan 2017
1076
Summer Tanager – Piranga rubra
Virgen del Socorro
04 Jan 2017
1077
Western Tanager – Piranga ludoviciana
Bosque los Colomos
12 Jan 2017
1078
Flame-colored Tanager – Piranga bidentata
Finca Rosa Blanca
14 Mar 2017
1079
White-winged Tanager – Piranga leucoptera
Bosque Rio Negro
20 Jan 2017
1080
Red-crowned Ant-Tanager – Habia rubica
Wilson Botanical Garden (OTS Las Cruces)
22 Jan 2017
1081
Red-throated Ant-Tanager – Habia fuscicauda
Refugio de Vida Silvestre La Marta (Pejibaye)
17 Feb 2017
1082
Carmiol's Tanager – Chlorothraupis carmioli
El Tapir hummingbird garden
13 Jan 2017
1083
Black-faced Grosbeak – Caryothraustes poliogaster
El Tapir hummingbird garden
13 Jan 2017
1084
Northern Cardinal – Cardinalis cardinalis
Breezy Point Tip
01 Jan 2017
1085
Pyrrhuloxia – Cardinalis sinuatus
Pres La Buena Mujer
04 Mar 2017
1086
Black-thighed Grosbeak – Pheucticus tibialis
Virgen del Socorro
04 Jan 2017
1087
Rose-breasted Grosbeak – Pheucticus ludovicianus
San Joaquin coffee
15 Jan 2017
1088
Black-headed Grosbeak – Pheucticus melanocephalus
Pres La Buena Mujer
01 Jan 2017
1089
Blue-black Grosbeak – Cyanocompsa cyanoides
El Tapir hummingbird garden
13 Jan 2017
1090
Blue Grosbeak – Passerina caerulea
San Joaquin coffee
15 Jan 2017
1091
Lazuli Bunting – Passerina amoena
Pres La Buena Mujer
26 Feb 2017
1092
Indigo Bunting – Passerina cyanea
Bosque Estatal de Maricao
16 Jan 2017
1093
Painted Bunting – Passerina ciris
Merritt Island NWR–Vistor Information Center
08 Jan 2017
1094
Dickcissel – Spiza americana
Medio Queso wetland
30 Mar 2017
1095
Red-winged Blackbird – Agelaius phoeniceus
Morgan Avenue Mudflats
01 Jan 2017
1096
Tawny-shouldered Blackbird – Agelaius humeralis
Campismo La Chorrera
21 Mar 2017
1097
Yellow-shouldered Blackbird – Agelaius xanthomus
La Parguera–town and nearest environs
16 Jan 2017
1098
Western Meadowlark – Sturnella neglecta
Sacramento NWR–Visitor Center
28 Jan 2017
1099
Eastern Meadowlark – Sturnella magna
bobolink site
08 Jan 2017
1100
Red-breasted Meadowlark – Sturnella militaris
bobolink site
08 Jan 2017
1101
Melodious Blackbird – Dives dives
bobolink site
08 Jan 2017
1102
Cuban Blackbird – Dives atroviolaceus
Hotel Nacional de Cuba
20 Mar 2017
1103
Rusty Blackbird – Euphagus carolinus
Alley Pond Park–Oakland Lake
08 Jan 2017
1104
Brewer's Blackbird – Euphagus cyanocephalus
Billy Frank Jr. Nisqually NWR
28 Jan 2017
1105
Common Grackle – Quiscalus quiscula
Morgan Avenue Mudflats
01 Jan 2017
1106
Boat-tailed Grackle – Quiscalus major
Space Coast Regional Airport
08 Jan 2017
1107
Great-tailed Grackle – Quiscalus mexicanus
bobolink site
08 Jan 2017
1108
Nicaraguan Grackle – Quiscalus nicaraguensis
Medio Queso wetland
30 Mar 2017
1109
Greater Antillean Grackle – Quiscalus niger
Reserva Natural de Humacao
15 Jan 2017
1110
Shiny Cowbird – Molothrus bonariensis
La Parguera–town and nearest environs
16 Jan 2017
1111
Bronzed Cowbird – Molothrus aeneus
bobolink site
08 Jan 2017
1112
Brown-headed Cowbird – Molothrus ater
Sacramento NWR–Visitor Center
28 Jan 2017
1113
Giant Cowbird – Molothrus oryzivorus
Albegue del Socorro
05 Feb 2017
1114
Cuban Oriole – Icterus melanopsis
Campismo La Chorrera
21 Mar 2017
1115
Puerto Rican Oriole – Icterus portoricensis
Bosque Estatal de Maricao
16 Jan 2017
1116
Hooded Oriole – Icterus cucullatus
La Paz, Mexico
01 Jan 2017
1117
Venezuelan Troupial – Icterus icterus
Reserva Natural Bahía Ballenas
15 Jan 2017
1118
Streak-backed Oriole – Icterus pustulatus
Punta Morales–Cocorocas salinas
18 Mar 2017
1119
Bullock's Oriole – Icterus bullockii
Bosque los Colomos
12 Jan 2017
1120
Baltimore Oriole – Icterus galbula
Cinchona–Mirador La Cascada
04 Jan 2017
1121
Black-backed Oriole – Icterus abeillei
stakeout Black-backed Oriole, Sinking Spring (2017) (7:00-4:00 only;stay on sidewalk)
08 Feb 2017
1122
Scott's Oriole – Icterus parisorum
La Ventana
21 Jan 2017
1123
Yellow-billed Cacique – Amblycercus holosericeus
casa botania
19 Jan 2017
1124
Scarlet-rumped Cacique – Cacicus uropygialis
El Tapir hummingbird garden
25 Jan 2017
1125
Crested Oropendola – Psarocolius decumanus
San Vito–aeropeurto y lagunas San Joaquin
21 Jan 2017
1126
Chestnut-headed Oropendola – Psarocolius wagleri
Virgen del Socorro
05 Feb 2017
1127
Montezuma Oropendola – Psarocolius montezuma
Robles riparian zone
04 Jan 2017
1128
Common Chaffinch – Fringilla coelebs
Mote Park
02 Jan 2017
1129
Brambling – Fringilla montifringilla
Beljarica, forland (Kovilovo floodplain)–IBA Uš?e Save u Dunav
03 Jan 2017
1130
Scrub Euphonia – Euphonia affinis
Embalse San Miguel, Turrúcares
08 Jan 2017
1131
Yellow-crowned Euphonia – Euphonia luteicapilla
Alto Salitre savanas (rd up to Dúrika)
22 Jan 2017
1132
Thick-billed Euphonia – Euphonia laniirostris
pino colina
19 Jan 2017
1133
Yellow-throated Euphonia – Euphonia hirundinacea
calle limon
08 Jan 2017
1134
Antillean Euphonia – Euphonia musica
Bosque Estatal de Maricao
16 Jan 2017
1135
Elegant Euphonia – Euphonia elegantissima
casa botania
20 Jan 2017
1136
Spot-crowned Euphonia – Euphonia imitans
pino colina
19 Jan 2017
1137
Olive-backed Euphonia – Euphonia gouldi
El Tapir hummingbird garden
13 Jan 2017
1138
White-vented Euphonia – Euphonia minuta
San Miguel to Virgen del Socorro road
11 Feb 2017
1139
Tawny-capped Euphonia – Euphonia anneae
PN Braulio Carrillo–Quebrada González
13 Jan 2017
1140
Golden-browed Chlorophonia – Chlorophonia callophrys
Bosque Rio Negro
20 Jan 2017
1141
Eurasian Bullfinch – Pyrrhula pyrrhula
Zvezdarska šuma (Zvezdara Forest)–forest
09 Jan 2017
1142
House Finch – Haemorhous mexicanus
Airport Mangroves
01 Jan 2017
1143
European Greenfinch – Chloris chloris
Mote Park
02 Jan 2017
1144
Common Redpoll – Acanthis flammea
Bicknor Wood
20 Jan 2017
1145
Lesser Redpoll – Acanthis cabaret
Malbun Ski Area
04 Feb 2017
1146
Eurasian Siskin – Spinus spinus
Dunav Požeženo-Vinci-Usije
22 Jan 2017
1147
Pine Siskin – Spinus pinus
Shaws Backyard
27 Jan 2017
1148
Lesser Goldfinch – Spinus psaltria
Bosque los Colomos
12 Jan 2017
1149
American Goldfinch – Spinus tristis
Morgan Avenue Mudflats
01 Jan 2017
1150
Yellow-bellied Siskin – Spinus xanthogastrus
pino colina
19 Jan 2017
1151
European Goldfinch – Carduelis carduelis
Mote Park
02 Jan 2017
1152
Eurasian Linnet – Carduelis cannabina
Dunav Požeženo-Vinci-Usije
22 Jan 2017
1153
Hawfinch – Coccothraustes coccothraustes
Innsbruck – Hofgarten
01 Feb 2017
1154
House Sparrow – Passer domesticus
US-NY-New York-21400-21598 Rockaway Point Blvd – 40.5597x-73.9246
01 Jan 2017
1155
Eurasian Tree Sparrow – Passer montanus
Beljarica, forland (Kovilovo floodplain)–IBA Uš?e Save u Dunav
03 Jan 2017
1156
Orange-cheeked Waxbill – Estrilda melpoda
US-PR-Humacao-PR-3 – 18.1460x-65.8130
15 Jan 2017
1157
Zebra Finch – Taeniopygia guttata
Western Australia
01 Jan 2017
1158
Double-barred Finch – Taeniopygia bichenovii
Western Australia
01 Jan 2017
1159
Long-tailed Finch – Poephila acuticauda
Western Australia
01 Jan 2017
1160
Gouldian Finch – Erythrura gouldiae
Western Australia
01 Jan 2017
1161
Bronze Mannikin – Spermestes cucullata
La Parguera–town and nearest environs
16 Jan 2017
1162
Scaly-breasted Munia – Lonchura punctulata
Roxanne's house: Palmetto Bay, FL
17 Jan 2017