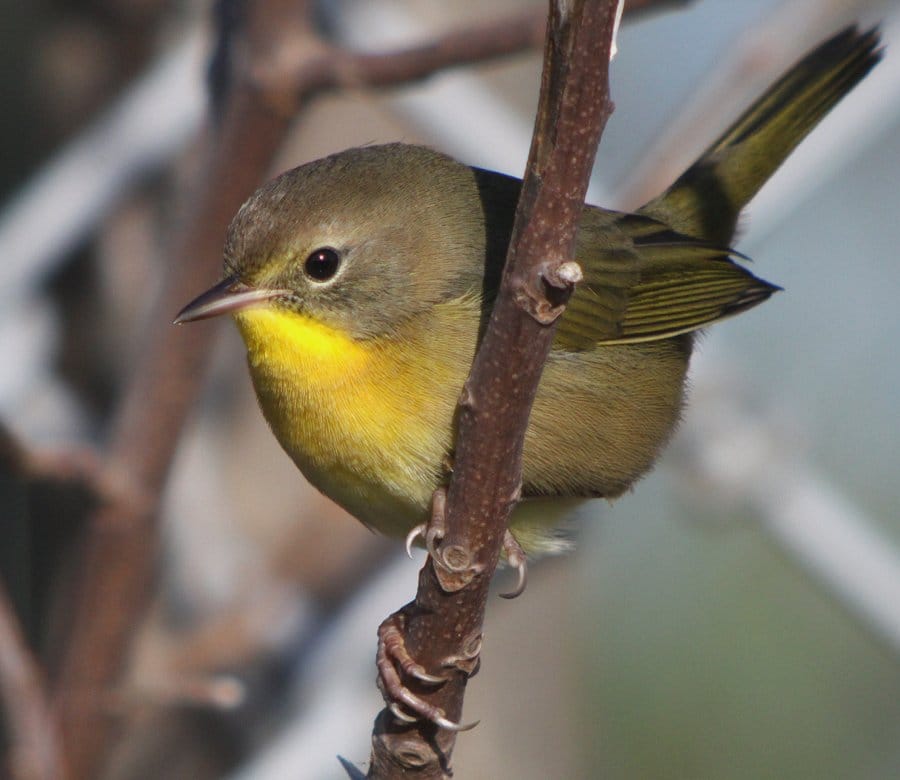 Though it was pretty warm for an October morning when I spotted this bird at Fort Tilden, Queens, it was fluffed up as if it was suffering from extreme cold.  Maybe it was trying to be a big tough guy considering the volume of sparrows in the vicinity of where it was foraging?  Somehow, I doubt it but I have to admit that I was entertained with such a fluffy Common Yellowthroat.
It being mid-October you can often find Common Yellowthroats in brushy areas, overgrown gardens waiting for frost to finish them off, or where I found this one, along a fence line.  Listen for their "chack" calls and, if it is a sunny, warm day, you may be lucky enough to hear one break out into its "Witchety-witchety-witchety" song, though, of course, that is much more likely in spring.  In the southern United States, especially along the coast, and in coastal California you can find Common Yellowthroats year-round, but we folks further north have to get very lucky to find one after October though my coastal location at least gives me a chance.
When do you see your last Common Yellowthroat of the year?  Or are you one of the lucky ones who get them year-round?
Enjoy these shots of Geothlypis trichas and for those at my latitude enjoy each sighting of a wood-warbler this time of year because it may be your last until spring!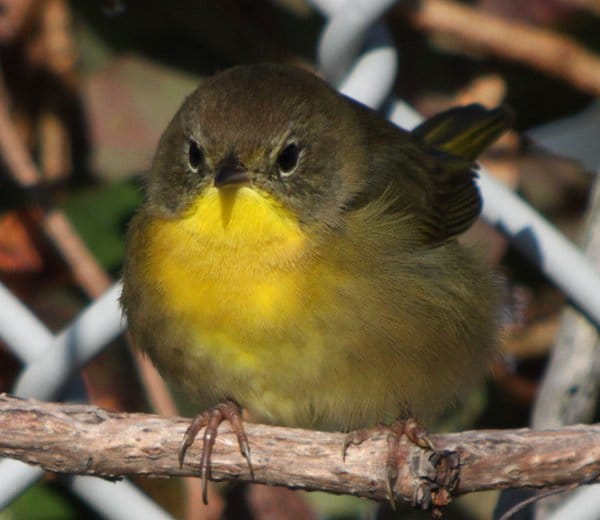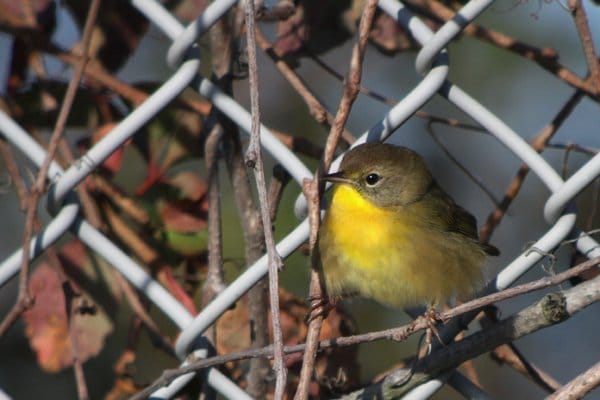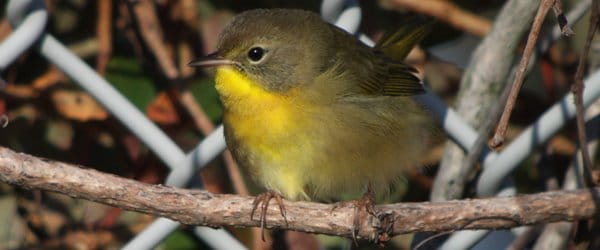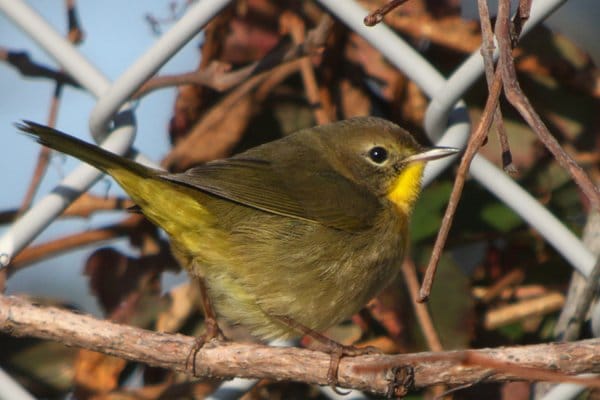 If you liked this post and want to see more great images of birds make sure to check out 10,000 Clicks, our big (and growing) page of galleries here at 10,000 Birds.
…