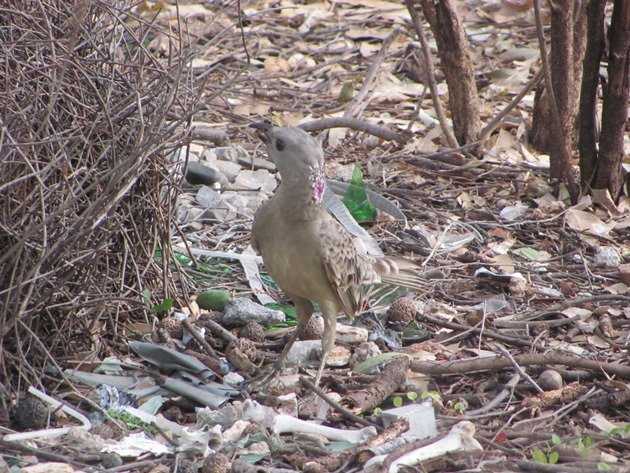 Whenever you come across a Great Bowerbirds bower it is interesting to see what has been placed in the bower to attract a female bird and the variety of bones, stones and other items never ceases to amuse and amaze. Several male Great Bowerbirds will contribute to the construction of the bower and work together to attract a female and the addition and arrangement of the items is constantly evolving. It is not uncommon to observe the Great Bowerbirds at the bower, but rarely do you get the opportunity to observe them displaying their bright pink feathers on the back of their heads to attract the female and photograph the action as well. On our recent trip across the north of Australia we stopped briefly at Big Horse Creek to enjoy the Purple-crowned Fairy-wrens and check on the bower next to the road towards the Victoria River access ramp. We were very lucky to encounter a Great Bowerbird arranging the items in the bower and displaying very well to attract a female bird.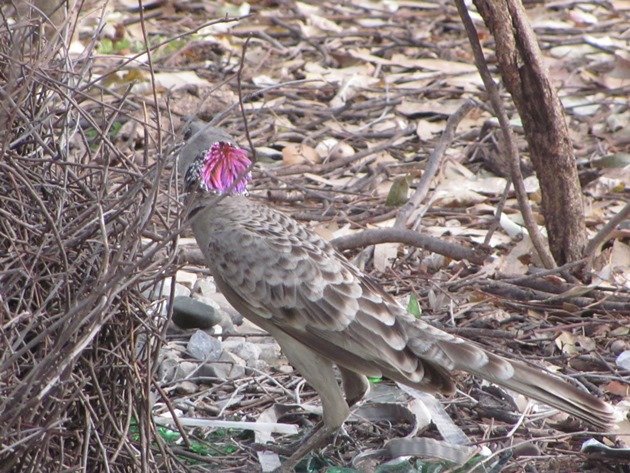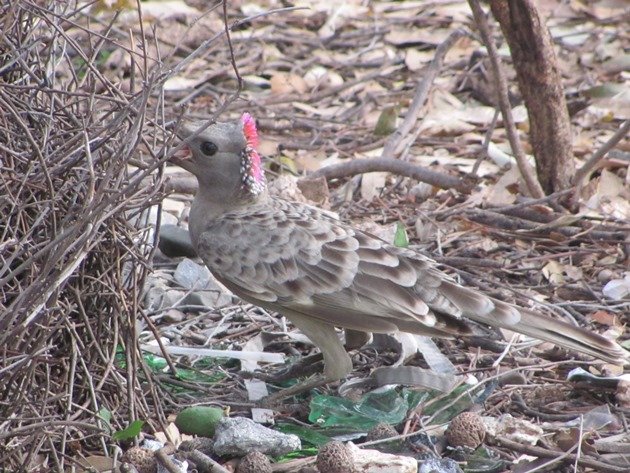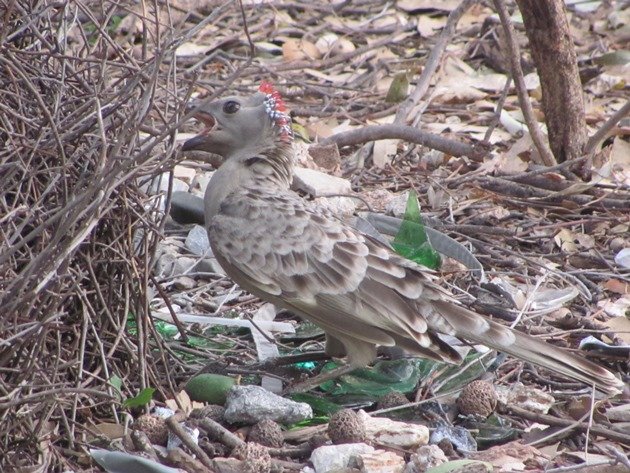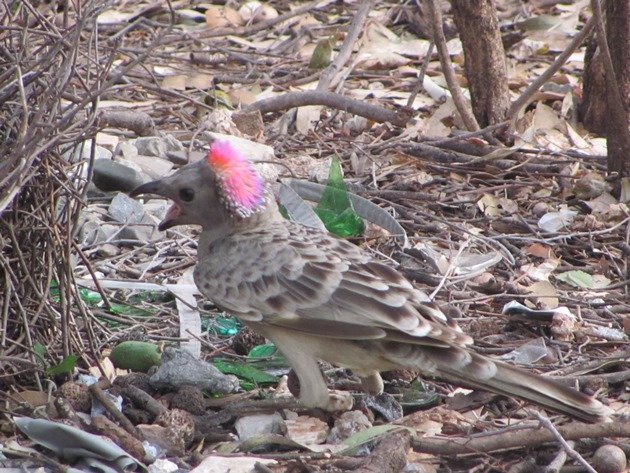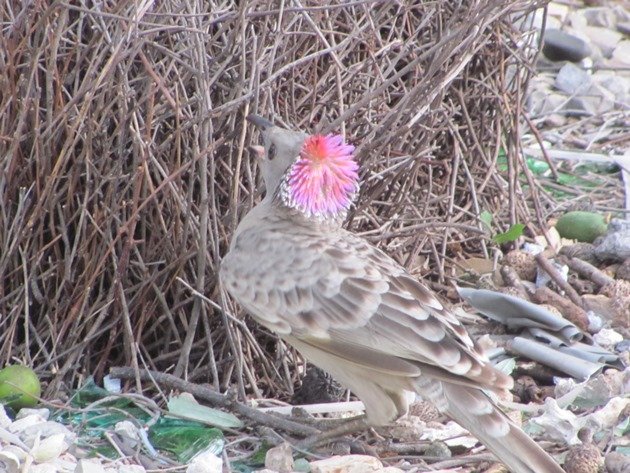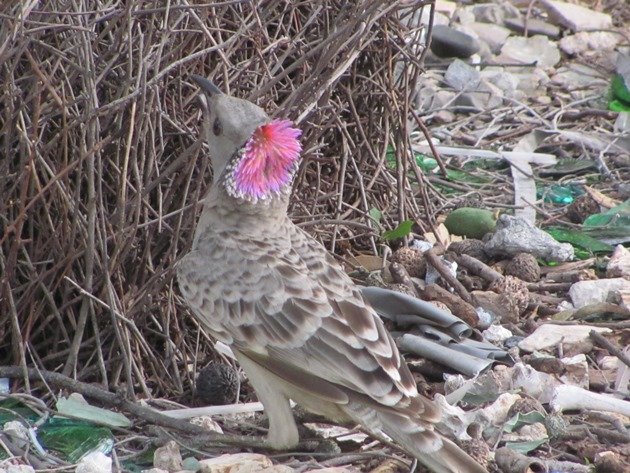 Great Bowerbird displaying
Although the female Great Bowerbird also has the pink display feathers the crest is greatly reduced and nowhere near as impressive as the male Great Bowerbird when it is really trying its best to appear attractive. Considering most of the time the Great Bowerbird can appear to be quite a large, dull grey bird it is interesting how different it can appear when it is trying to attract a mate! All of these photos were taken while the Great Bowerbird was bouncing around screeching out trying to attract surrounding females, but the Great Bowerbird is rarely a quiet bird!