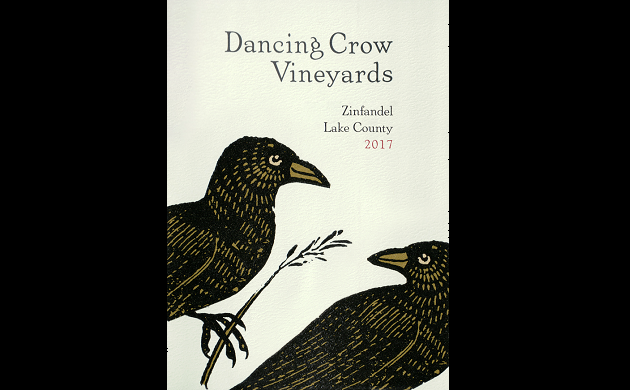 "One for the rook, one for the crow, one to wither, and one to grow."
There are many variations on this traditional farmer's adage about sowing, which instructs the planter to scatter four seeds for every plant one hopes to harvest, so as to account for inevitable losses to birds and other hungry animals scouring the fields. Doubtless it's a very old saying and the details can vary according to time and place: sometimes one of the larcenous birds is a blackbird rather than a rook, or a mouse is blamed instead, and in other accounts, it's the lowly cutworm that's accused of theft. However, no matter the version, the poor crow always stands accused in this verse, for one very simple reason: its name rhymes with "grow", while the names of other possible culprits do not. For the crow, there's no reprieve from the dictates of folksy poetry.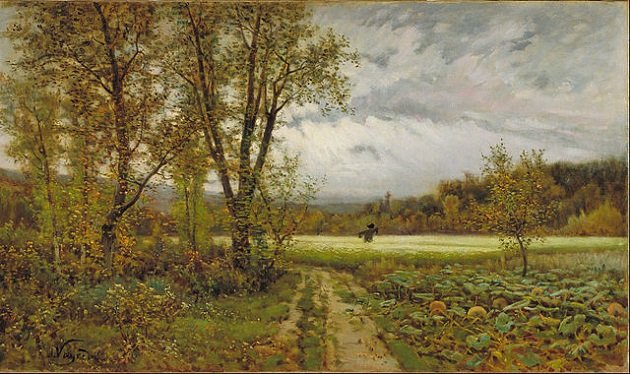 The Scarecrow by Spanish landscape painter Joaquim Vayreda i Vila (1843-1894). The crow's reputation as a formidable agricultural pest is embodied across farm country in the scarecrow. Though these decoys are erected in hopes of warding off all birds, it's protection from corvids in particular that's invoked by the scarecrow.
Old as it may be, this venerable saw is somewhat less applicable to plantings for wine, as vintners generally rely on hardwood cuttings rather than growing their vines from seed. Still, the mischievous crow can cause just as much trouble in the vineyard even before the roots are in the ground, as original planters of Dancing Crow Vineyards of California's Lake County wine region, north of the Napa Valley.
As the story goes, the family that first planted the vineyard that became Dancing Crow were working their land in the shadow of Mount Konecti in the 1850s, painstakingly marking the spacing and orientation of their future vine rows using straws stuck into the earth. As they broke from work to take their lunch en plein air, they were amused by the sight of several American Crows (Corvus brachyrhyncos) cavorting and capering out in the fields. But as they discovered upon returning to work, those dancing crows had been up to some mischief as well: all of the crew's carefully staked markers – an entire morning's work – were either uprooted or gone.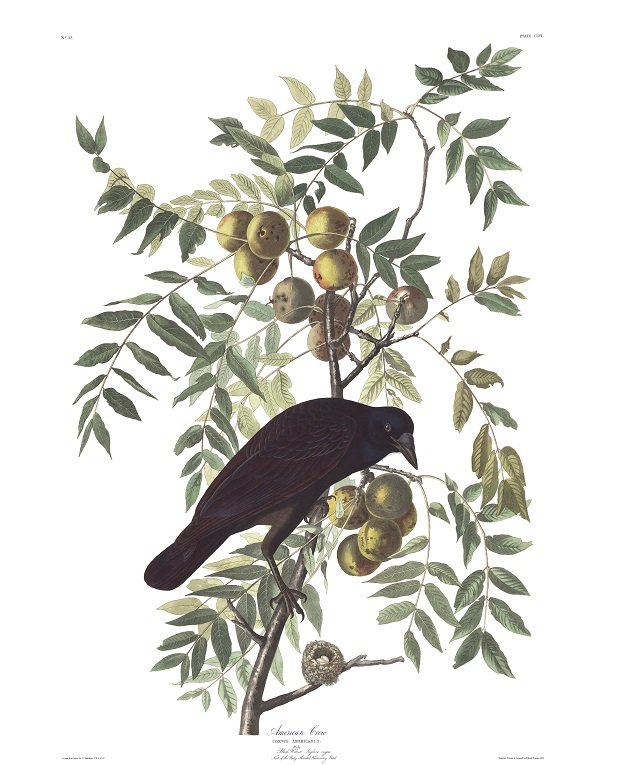 In the end, of course, the vineyard got planted despite the pranks of these frolicking crows. One does wonder, however, if the founders of Dancing Crow Vineyards had followed that sage old planting wisdom and placed four times as many straws in their field, would their work have been undone so easily by such meddlesome birds?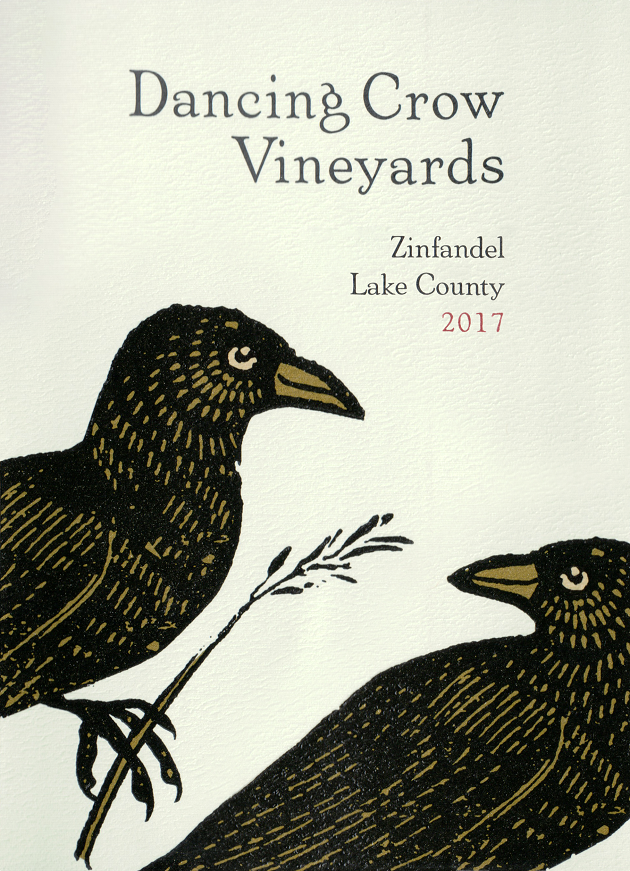 Such questions aside, this comic episode in agricultural tampering ultimately inspired the winery's name. Today, Dancing Crow Vineyards is a well-respected historic winemaker, producing a range of red and whites noted for their great value. The vineyard's 2017 Zinfandel is made from 78% of the wine's namesake, black-skinned grape variety grown in Lake County's Red Hills American Viticultural Area (AVA), along the southwest shore of Clear Lake, the largest natural freshwater lake entirely within California. The remainder of the recipe is relies on grapes grown in the High Valley AVA on the eastern side of the lake and includes the Rhône varietals Syrah (12%), Mourvèdre (4%), and Petite Sirah (4%), as well as Arneis (2%), a grape from Italy's Piedmont region more often used in white wine production. This blend, which spends eight months aging in Hungarian oak, produces a wine ripe with red berry aromas often associated with Zinfandel, with strawberry jam coming to the fore in particular. Dates and lavender round out the bouquet, while the palate is imbued with black cherry, mocha, and cedar, and a dash of licorice in the bright and oaky finish.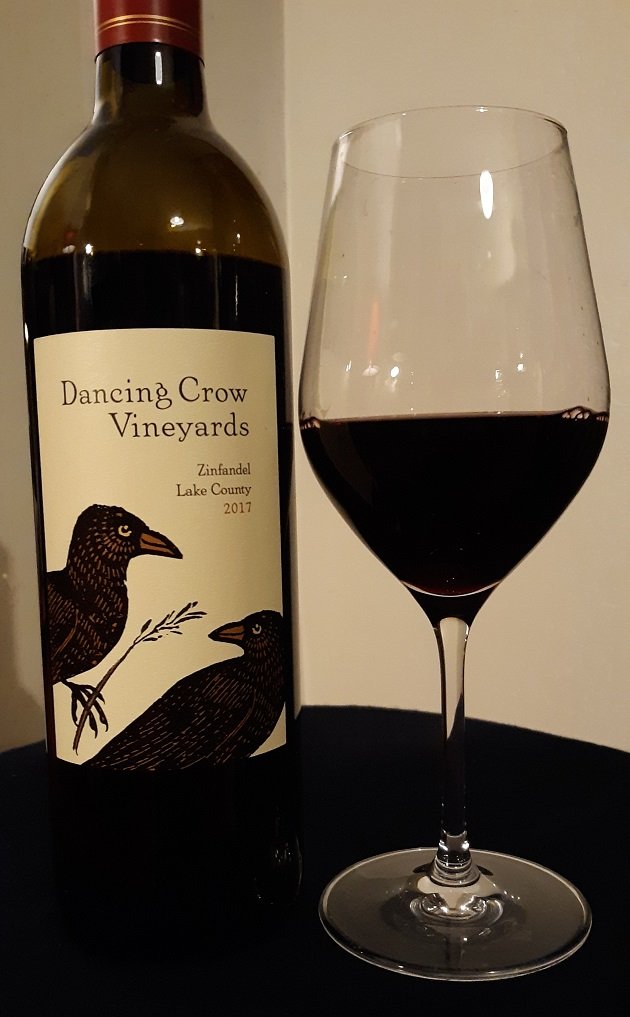 Good birding and happy drinking!
---
Dancing Crow Vineyards Zinfandel (2017)





Three out of five stars (Good).
---
Birds and Booze News
Sierra Nevada Brewing Company of Chico, California began its Resilience Beer Project earlier this year to raise funds for relief efforts for the devastating bushfires that ravaged Australia in late 2019 to 2020. Sierra Nevada developed a recipe for the Australian Resilience Beer, a pale ale at 5 percent alcohol by volume, and encouraged other breweries around the world to brew their own versions for fundraising; many dozens of breweries around the world have participated. To find out more about the project and to track down a local version of the Australian Resilience Beer near you, visit the Resilience Beer Project website.
On March 4th, Pints for Non-Profits at Mad River Brewing Company in Blue Lake, California will raise funds for the Godwit Days Spring Migration Bird Festival, of which the highlight is the impressive numbers of northbound Marbled Godwits (Limosa fedoa) at California's Humboldt Bay every year.