The Rufous Treecreeper-Climacteris rufa is a species that is listed as a bird that you should encounter at the Porongurup National Park in Western Australia's south-west. We were not to be disappointed on our visit to the National Park earlier this year and they were actively feeding on the ground around the Tree-In-The Rock car park. It is the less popular of the two areas in the National Park, because most people nowadays head for the Granite Skywalk providing safer access to the granite outcrops. Having never climbed Nancy Peak we decided to incorporate all of the walks from the Tree-In-The-Rock car park including Devil's Slide while we are still agile enough to do so!
Although Treecreepers are a bird that you associate with feeding on bark on the trunks of tall trees we discovered that the Rufous Treecreepers were happily feeding along the trail near the picnic area and busily turning leaves around the car park. Rufous Treecreepers eat small invertebrates especially ants and there's no doubt there were ants about! They don't stand still for very long, so I took several photos in the hope that I would capture their antics. A male Rufous Treecreeper with thin white stripes down its breast was also present, but it was too active for a decent photo! According to this website the Rufous Treecreeper lays two or three light purple eggs and only the female bird incubates the eggs.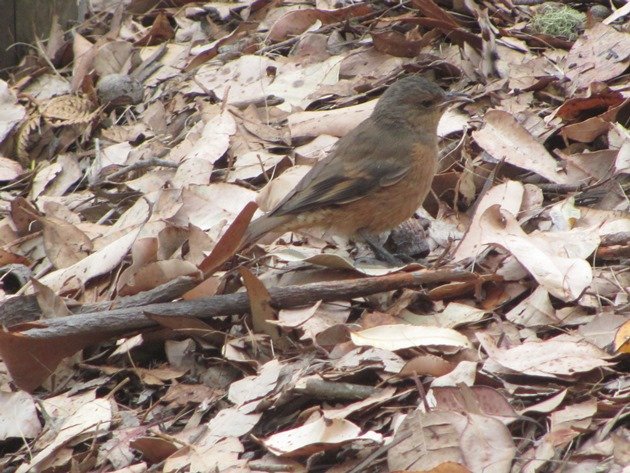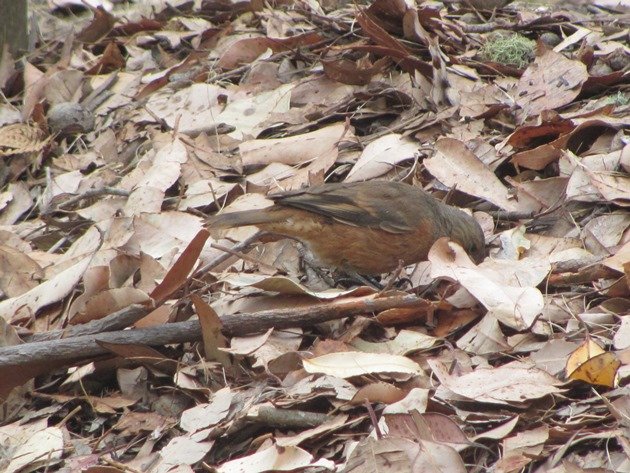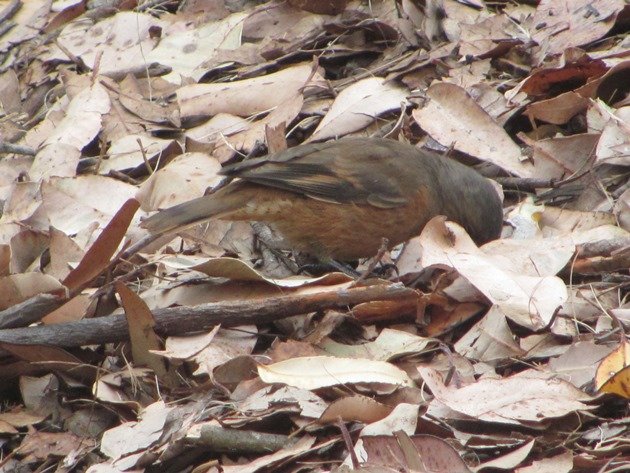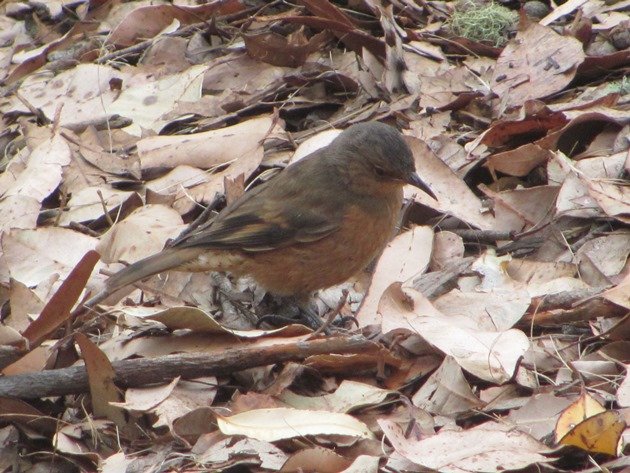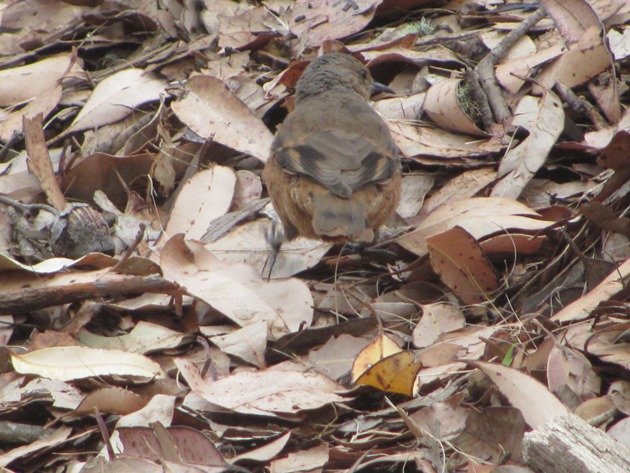 Rufous Treecreeper feeding among the leaf litter
The hike in the Porongurups National Park took us approximately four hours including bird watching and resting at the top of Devil's Slide and then moving a bit faster when the clear skies threatened with rain and we were concerned about slippery granite! We were fortunate enough to find Slipper Orchids still flowering on the Devil's Slide clamber and the forest offered numerous other birds. Carnaby's Cockatoos, White-browed Scrubwren, Red-eared Firetails, Laughing Kookaburra and White-breasted Robins were observed around the car park area. Not too far along the trail we encountered Western Rosella, Rufous Fieldwrens, Australian Ringneck-twenty eight, Grey Shrike-thrush, Western Whistler, Red-winged Fairywrens, Grey Fantail, Grey Currawongs and Restless Flycatchers. At the top of Devil's Slide we had a close encounter with a pair of Peregrine Falcons and there were also a pair of Wedge-tailed Eagles soaring over the National Park. New Hollands Honeyeaters, Gilbert's Honeyeaters, Brown-headed Honeyeaters and Western Spinebills were observed feeding on the nectar among the trees on the hike.
If you are in the south west of Western Australia and are hoping to find Rufous Treecreepers then it is definitely worth checking out the car park at the Porongurup National Park even if you don't feel up to a big hike!