This morning, after we Bloggerhead Kingbirds competed at the Superbowl of Birding all day Saturday (more on that later), we made our way to the Gloucester fishing pier (in Essex County, Massachusetts) and into a gull-conundrum.  You see, a couple of other birders, Tim and Brian, had a gull and it wasn't just any gull.  They refused to prejudice us by putting a name to it but it quickly became clear we were looking at a third-cycle dark-mantled gull that could maybe be a Slaty-backed Gull, which, of course, is a heck of a bird in Massachusetts.
I am in no way competent to make that call.  I could tell that it seemed weird for a Great Black-backed Gull, but that is about as far as my analysis went.  After we saw the bird we birded around for awhile and then we went back to the fishing pier where we found that the bird had not been refound.  We searched for awhile with others and did not find it.  Over lunch we on the team discussed it and I took these brief notes:
pink legs
yellow eye with dark smudging around it, iris was very pale
head rounded
bill not as heavy as GBBG
bill had yellow tip
black ring around bill like a RBGU's
dark mantle not as dark as GBBG
mantle was mottled
slightly smaller than GBBG and larger than HEGU
band across tail
white rump
And, of course, digiscoper that I am, I got pictures.  These shots are from long range and are not too good.  They can be clicked upon for bigger versions.  The only modifications made are cropping and resizing.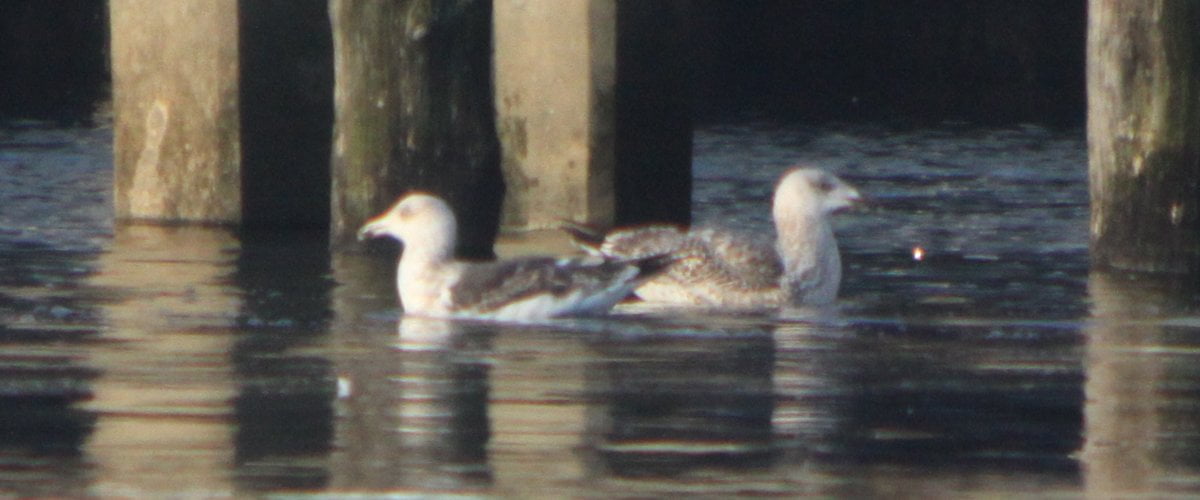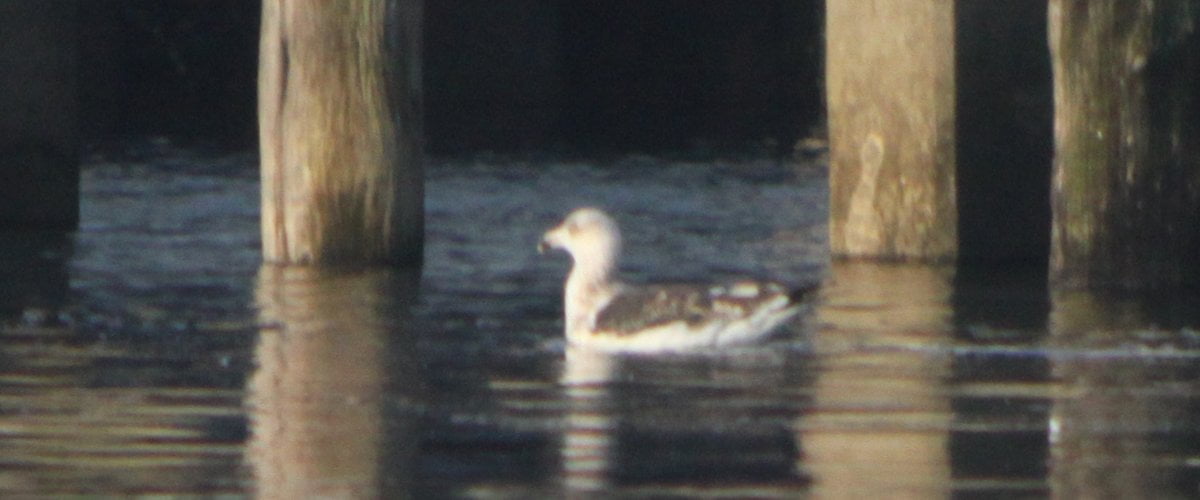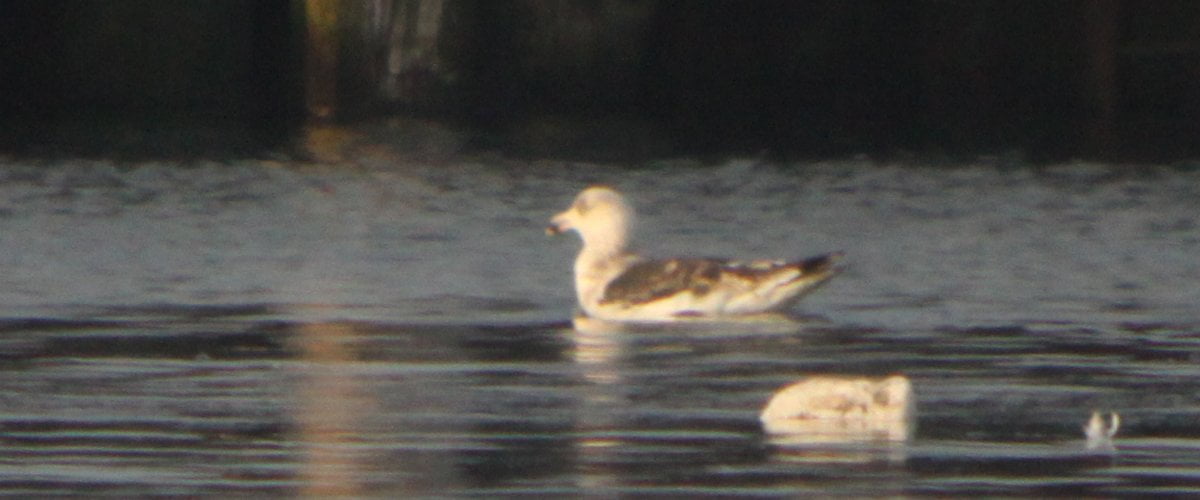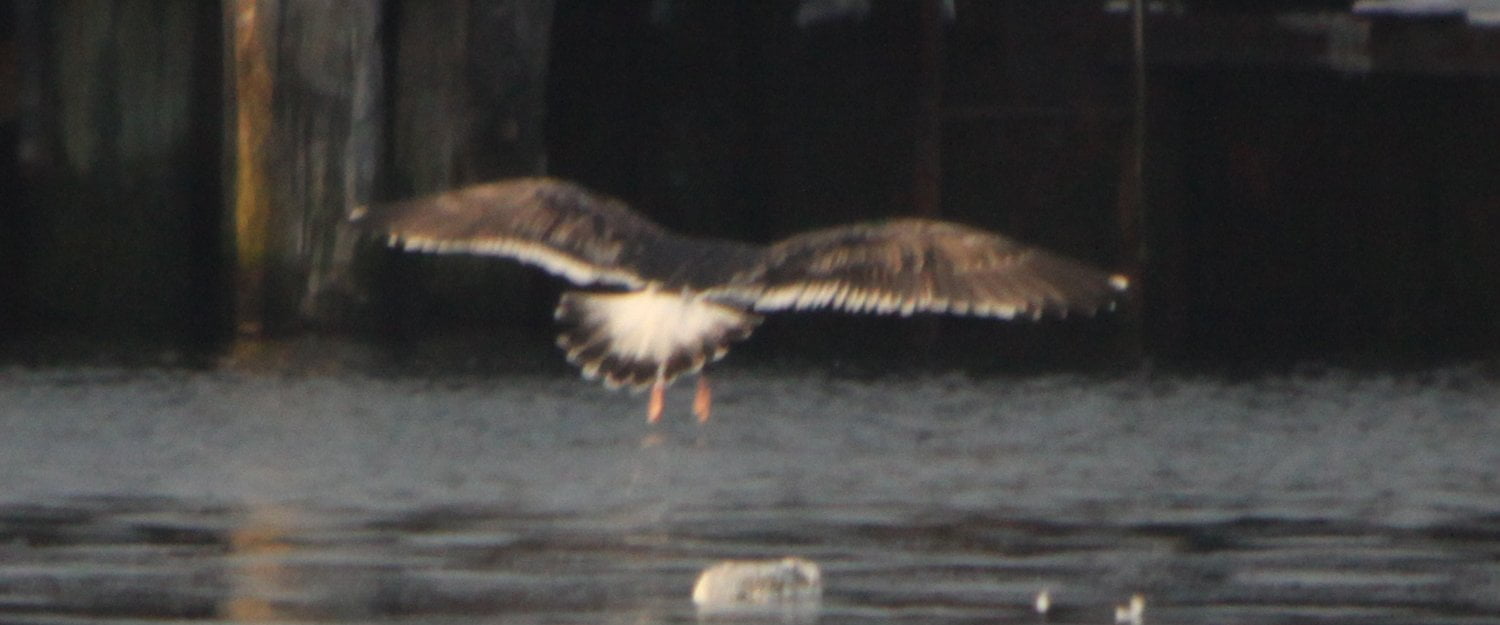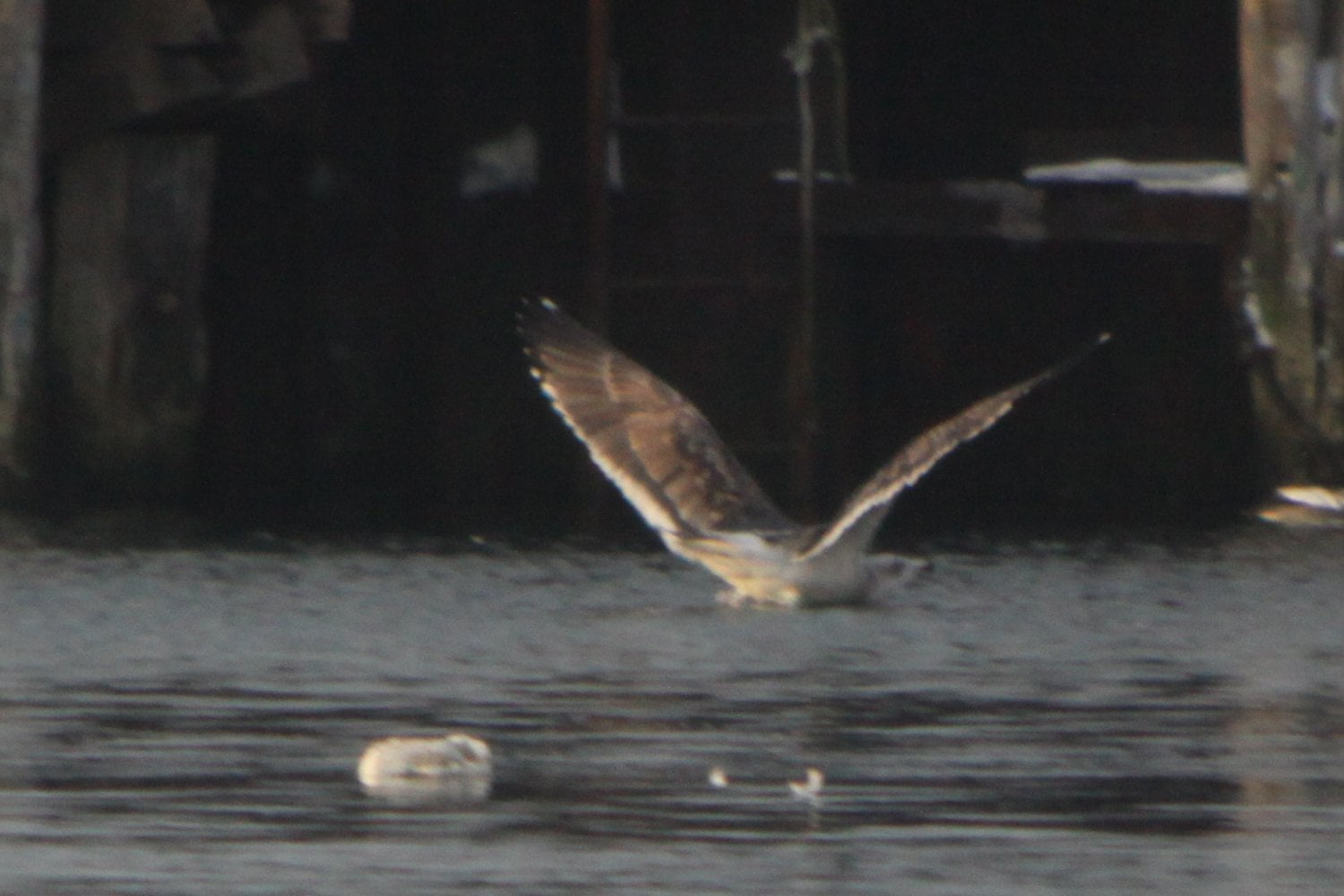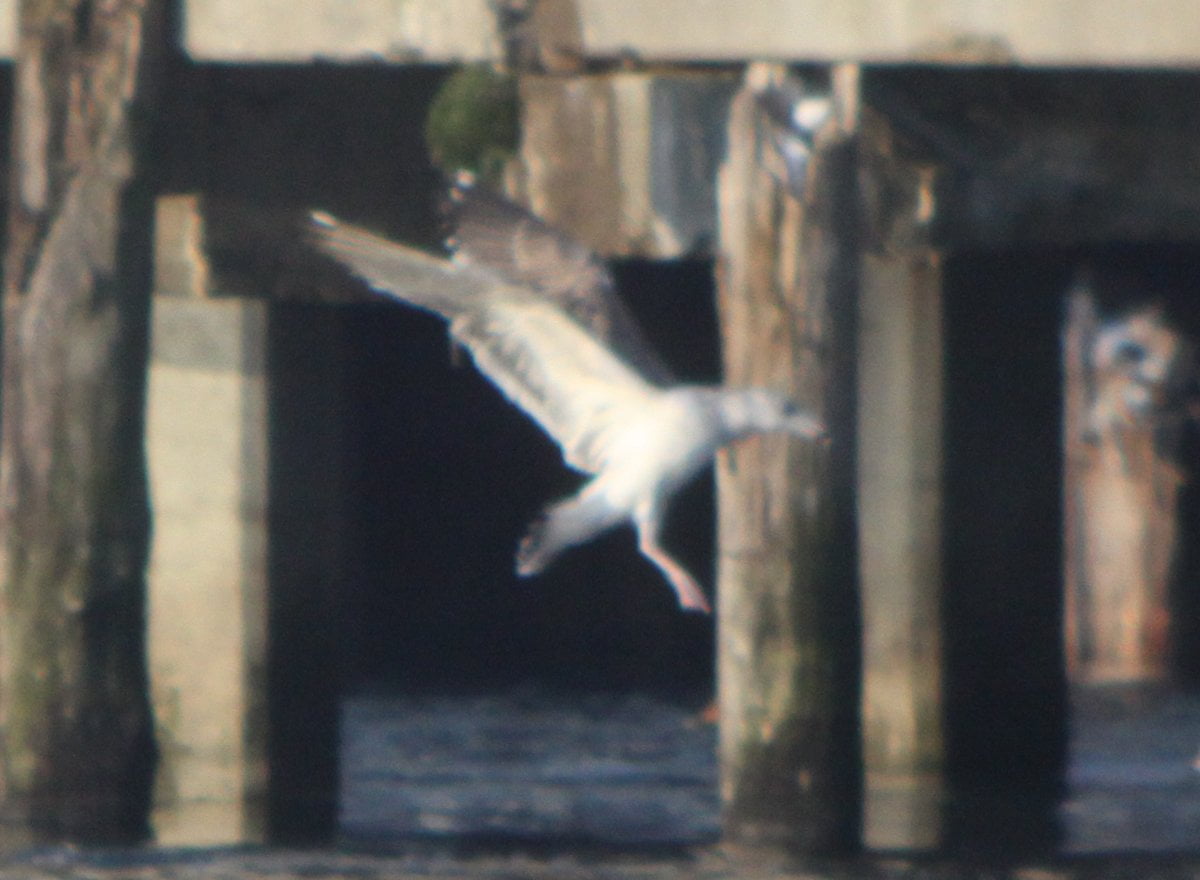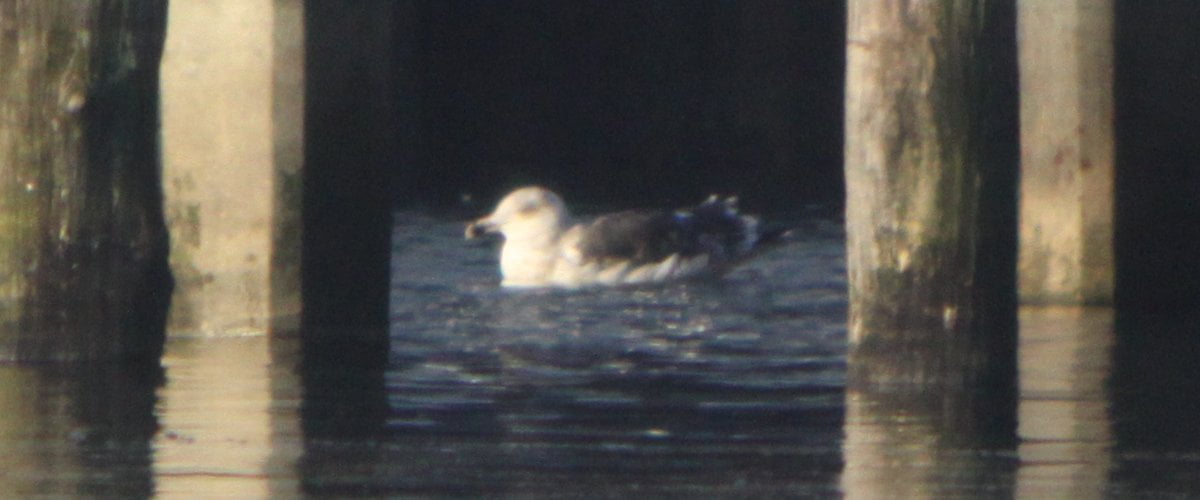 A Slaty-backed Gull would be absolutely great but it is a rare bird and rare birds are rare.  But this bird just resists being put in the Great Black-backed Gull box, at least to me (and to everyone who looked at it in person).  Were we suffering from wishful thinking?
I'm sure other folks who were on this bird (and are more competent with gulls) will want to get their two cents in as well.
Thoughts?  Opinions?  Questions?  Please fire away in the comments.