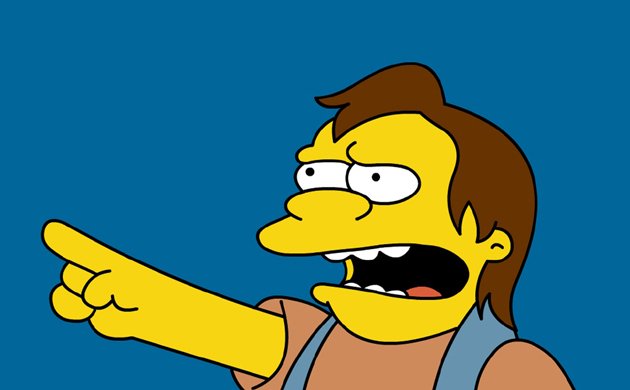 This video is well worth checking out. It must be terribly embarrassing for a penguin to slip and fall on ice but the penguin behind the one that falls just has to go and rub it in.
Hat-tip to my cousin, Karen Myer.
And if you don't know who Nelson Muntz is this is pretty much all you need to know.