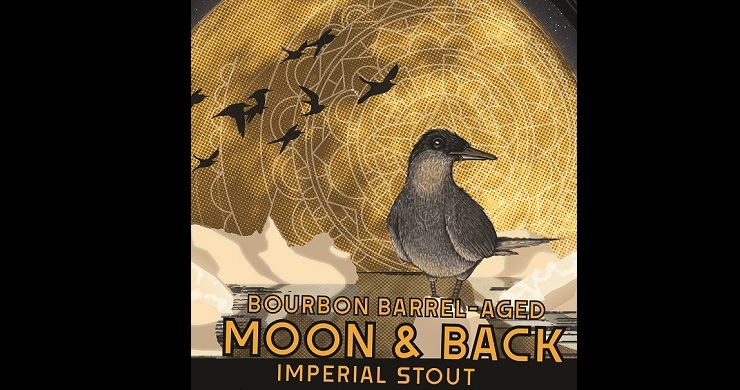 Last week we talked about the human "snowbird" migration, in which thousands of northerners flock south to the Sun Belt of the United States to escape the frozen wasteland their home states and provinces will turn into from about November through March or later. But the bird featured on this week's beer has perfected migration to such a degree that it gets to enjoy two whole summers each and every year of its life, as well as more sunshine than perhaps any other creature on the planet. All it takes is a bit of flying.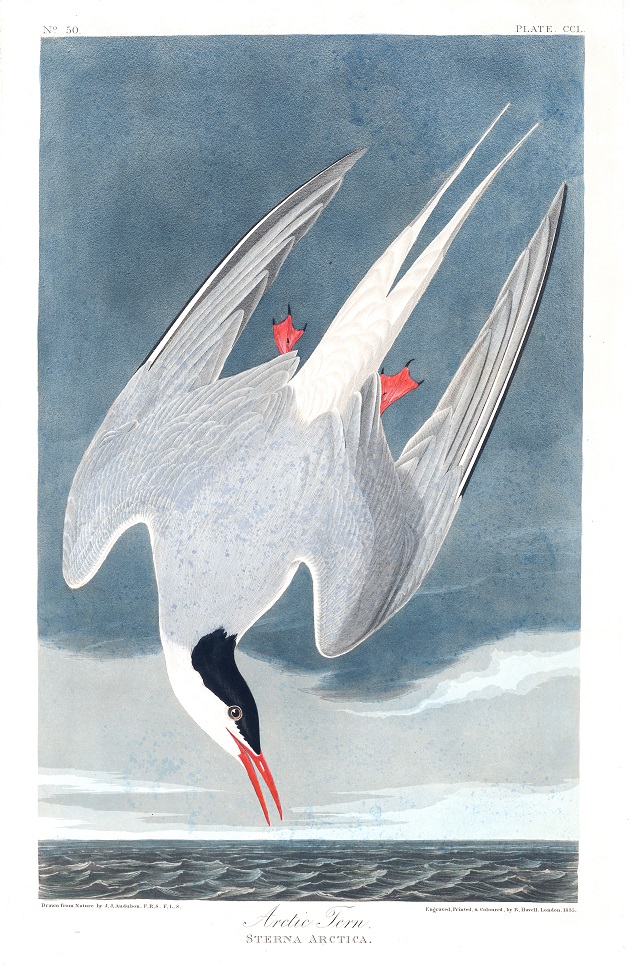 An Arctic Tern depicted by John James Audubon (1785-1851) in The Birds of America.
The Arctic Tern (Sterna paradisaea) is famed for its awesome annual journey between the polar regions, which constitutes the longest migration in the entire animal kingdom. Every year, the entire world population meanders down either side of the Atlantic and Pacific oceans to reach the Antarctic coast, where these intrepid terns spend the austral summer. A few months later, they wing their way back north to their nesting grounds in the Arctic, a journey easily in excess of 40,000 or 50,000 miles. Over the course of a single Arctic tern's life (up to thirty years), these voyages can add up to a total distance of one and a half million, or roughly the distance of three roundtrips flight between the Earth and the Moon.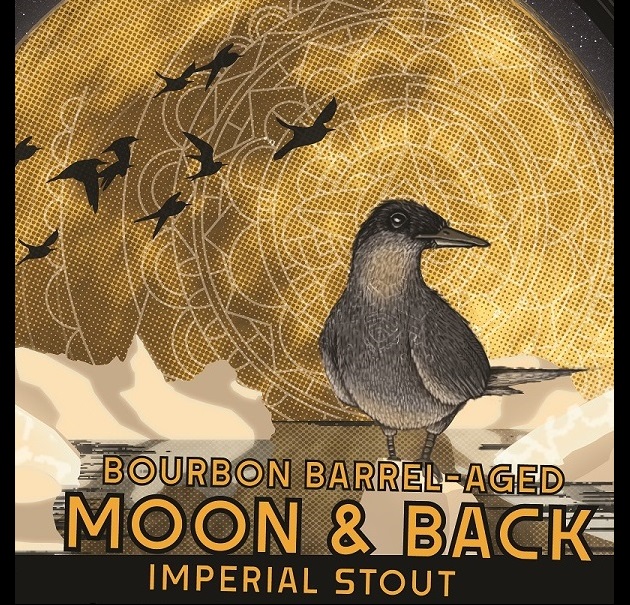 This incredible mileage inspired the name of this week's beer, Moon & Back, an imperial stout from the Warbler Brewery of Delmar, New York, flavored with cacao nibs and Madagascar vanilla and aged in oak bourbon barrels. This inky black stout is big, rich, and boozy, and at ten percent alcohol, it's strong enough to warm you whether you're in the Arctic, the Antarctic, or somewhere chilly in between. Moon & Back has a sweet vanilla and milk chocolate aroma, with a thick, robust mouthfeel that delivers a flavorful wallop of mocha, malted milk, candied cherries, and toasted almonds. A creamy, chocolate milkshake finish ends with a subtly bitter espresso kick to bring this bold, decadent stout to a close.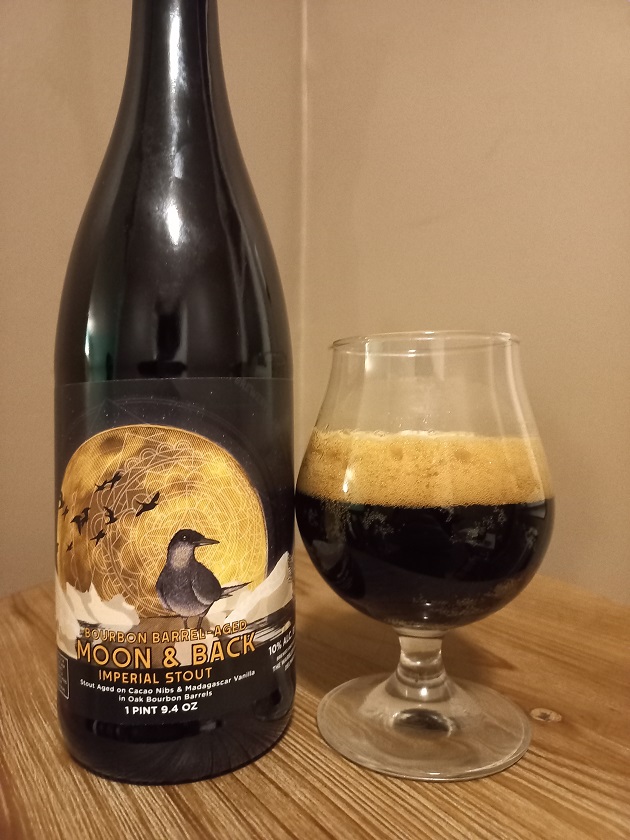 For those of us who only experience one summer a year and are currently hibernating comfortably indoors for at least a few more weeks, Moon & Back is a perfectly decadent treat to keep you warm on the coldest of winter nights.
Good birding and happy drinking!
---
The Warbler Brewery – Moon & Back Imperial Stout

Four out of five feathers (Excellent)