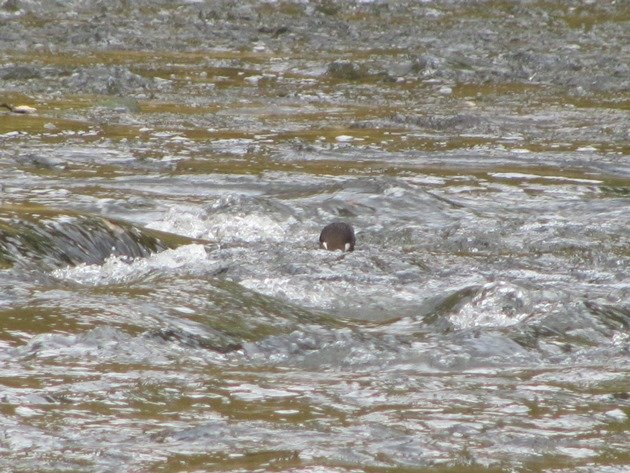 Firstly I would like to wish you all a Merry Christmas today if you are reading this first thing Sunday morning! Of course if you are in Australia or New Zealand you probably won't be reading this until Boxing Day, because it goes up late in the day here! Of course it also means that there is only one week left of birding to top up your year list and I am not really expecting to add anything new to my year list over the next week unless the tropical low that is buffeting the north-west of Western Australia throws something our way.
When Corey asked us if we would like to compile a top ten this year instead of our one "best bird" I realised that his ALBATROSS would be the number one bird, but he obviously had some equally good birds that he wanted to give some credit to. Tom has already shared some magnificent photos of his top ten and with his new lens we can expect some spectacular photos from him in the New Year! Pat had an excellent top 10 to inspire us all to go to Costa Rica! Donna has added her top ten now too and they are also great birds!
It was very hard for me to choose a top ten, but in the end I decided it had to be birds that we saw during our visit to the UK after twenty two years. Even then it was  hard decision to only pick ten, but I have!
10. European Robin had to be on the list, because it says everything about an English Winter and what a few of you are no doubt experiencing right now! It was a bird we saw almost every day whether it was in my parent's garden or the large flocks of them along the Yorkshire coast during their migration. It is quintessentially a Christmas bird!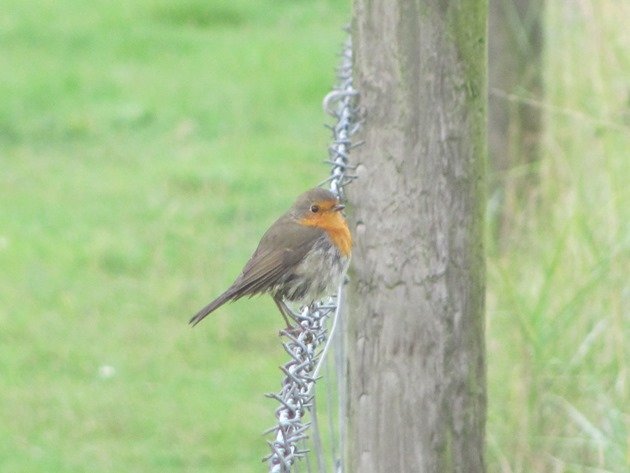 European Robin
9. Red Kite takes the next place and I chose this bird, because in 1994 you had only a few places that you could possibly observe them and they were mostly in Wales. Nowadays they are observed in so many more places and we saw three Red Kites near Rutland Waters. They are also very similar to our Black Kite in Broome in shape and reminded us of home when we saw them.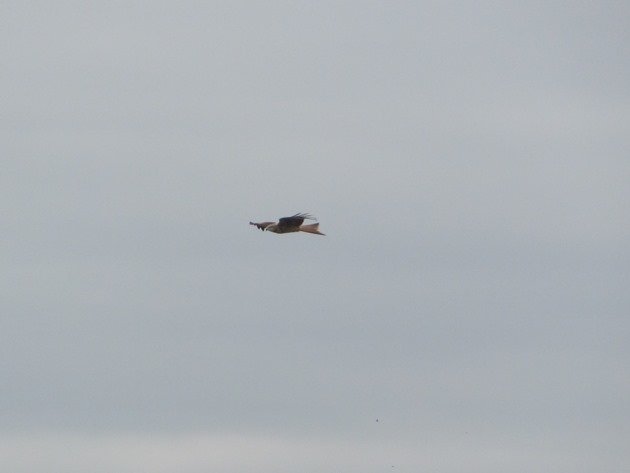 Red Kite
8. Common Snipe is the next bird on my list, because it was with great excitement that we got our first poor view of one at Killingholme Haven Pits and subsequently saw them with great views at almost every location that we birded! Common, well, yes they are in the UK in October!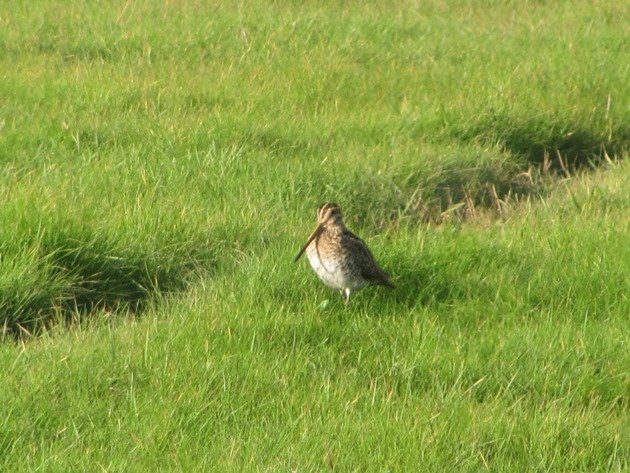 Common Snipe
7. Barnacle Goose is my choice for the next bird, because we discovered one lone bird among all of the hundreds of Canada Geese, Greylag Geese and Eurasian Wigeon at Freiston Shore and it was as if it was a test to see if we would notice "the odd one out"!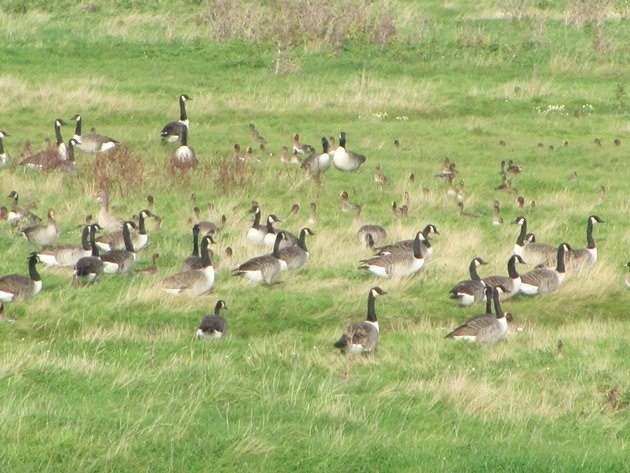 Canada Geese, Greylag Geese and Eurasian Wigeon
Barnacle Goose
6. Pintail Duck was another sneaky bird! There was a duck upside down at Freiston Shore and its tail feathers were not the same as the others! Finally it turned itself the right way up and was a Pintail Duck! The same experience was to be had at Rutland Water, so watch out for the sneaky upside down ducks!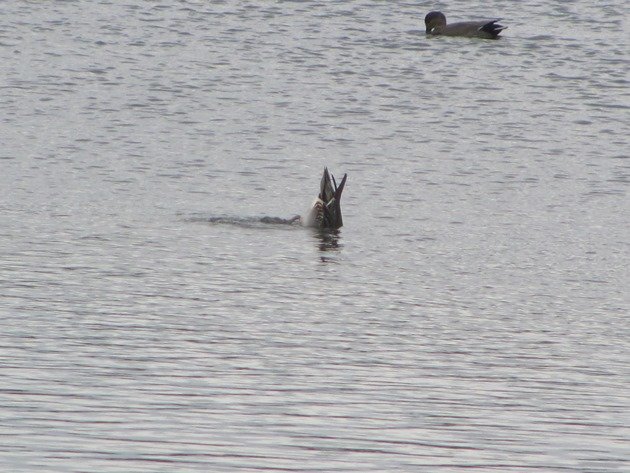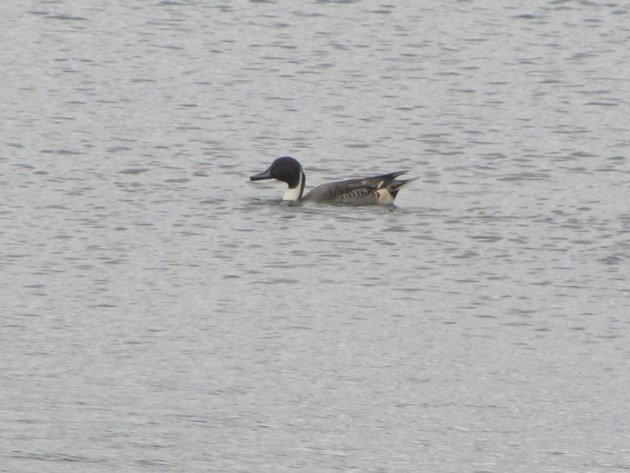 Pintail Duck
5. Red-crested Pochard was a surprise from one of the hides at Rutland Water where an observer had met us as we went in and said there was nothing much about, but we went in anyway. It didn't look like a lot was there, but it was cold outside and we wanted to just go and check. Thankfully we did, because there was a pair of Red-crested Pochards among the other Common Pochards! Thank goodness for bright red bills!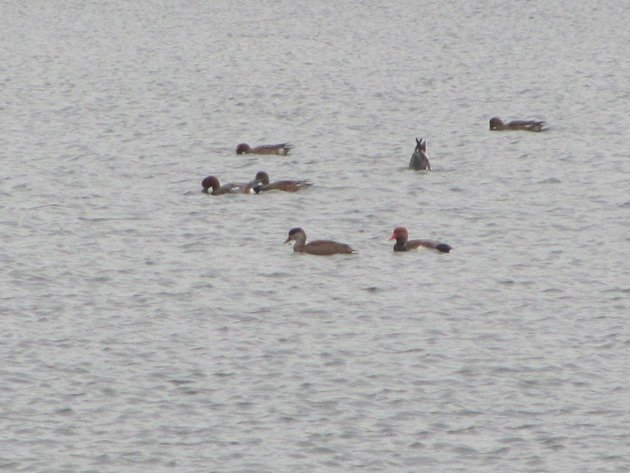 A pair of Red-crested Pochards
4. Common Eider is the perfect surfing duck and who wouldn't like a surfing duck! They were plentiful along the Northumberland coast. I remember my grandparents having feather pillows and an eiderdown as a child and of course this is the feathers from the Common Eider! Happy memories!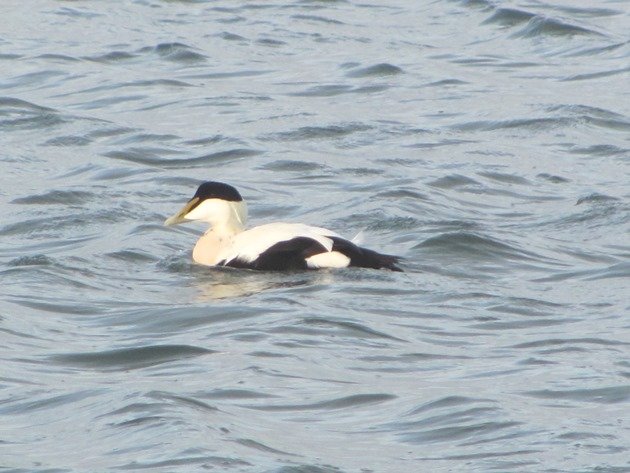 Male Common Eider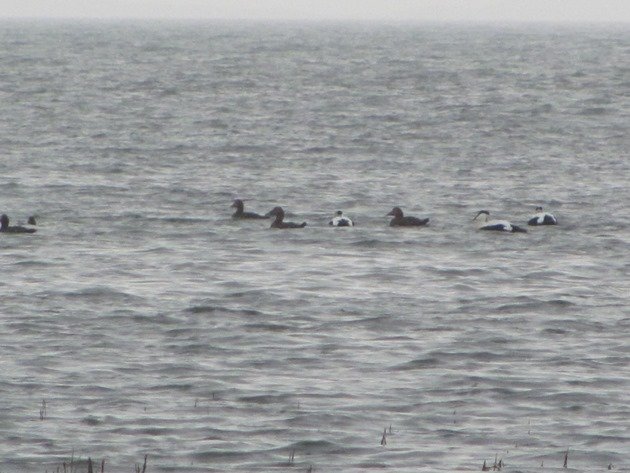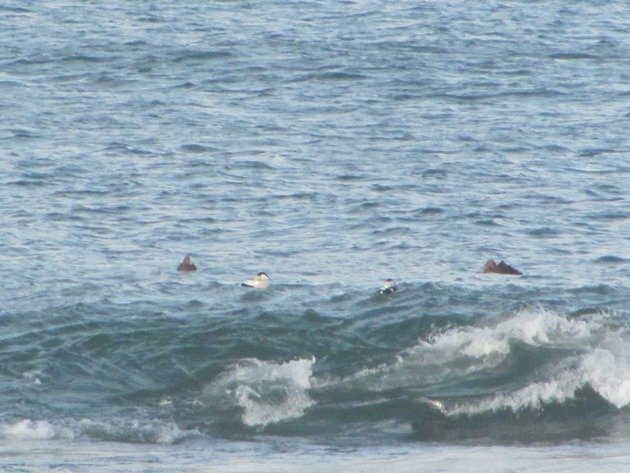 Common Eiders surfing
3. Jack Snipe was a bird that you would hear people talk about whenever there were Common Snipe about and how hard it was to find them. Imagine our delight when we were sat in the Canal Scrape hide at Spurn on the Yorkshire coast and we could see seven of them! Apparently there were twenty Jack Snipe in the area that day, but we were perfectly satisfied to see seven!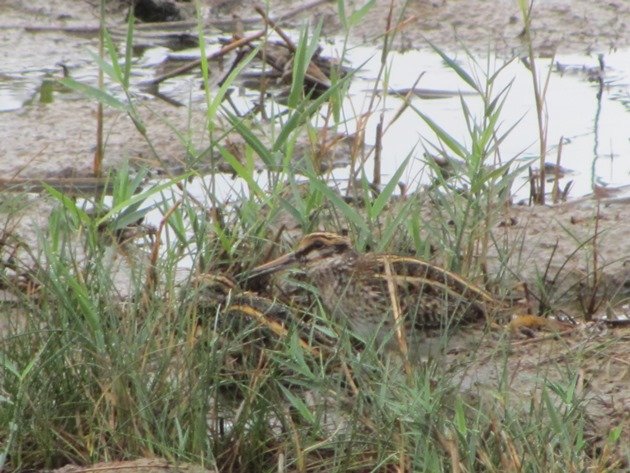 A pair of Jack Snipe sat next to the hide!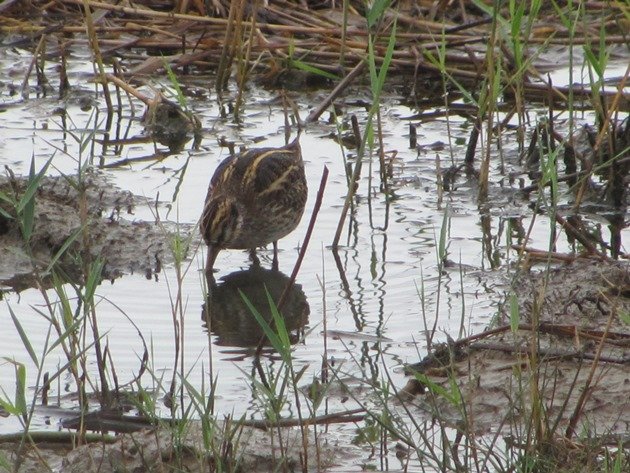 Jack Snipe feeding
2. Eurasian Oystercatcher has to be right near the top of my list, because we spend so much time with Pied Oystercatchers here at home in Broome. It was so lovely to see large flocks of them in the River Humber, the Wash and the Norfolk and Northumberland coast.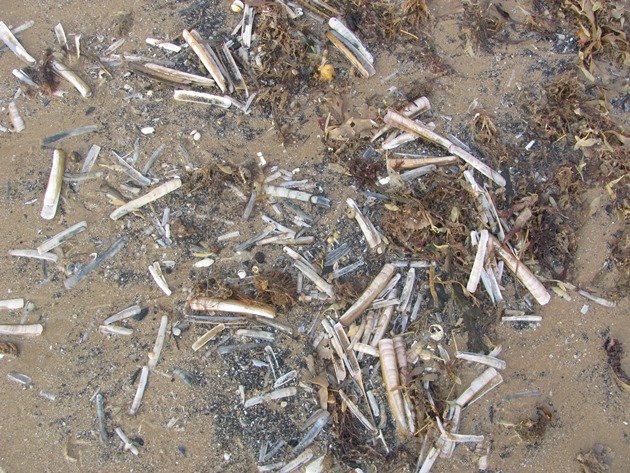 Razor clams-food for Eurasian Oystercatchers along the Norfolk coast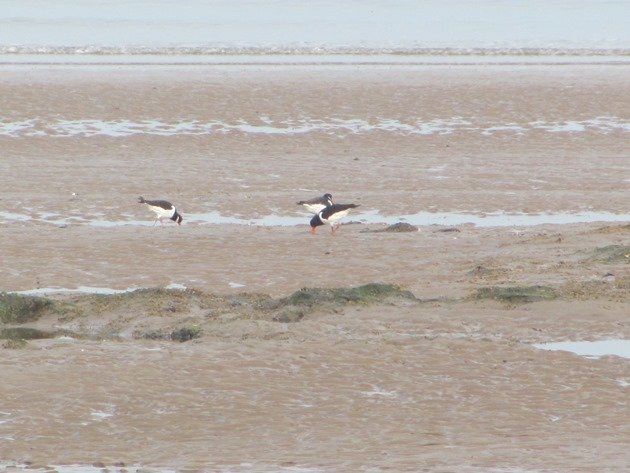 Eurasian Oystercatchers on the Norfolk coast
1. White-breasted Dipper has to be my number one bird for 2016 and it is quite simply a beautiful little bird that we had never observed in the UK! Yes, the White-breasted Dipper was a bird that we had "dipped" on until this visit! The header photo shows a White-breasted Dipper "dipping"! There will be a future post about our encounter with the White-breasted Dipper!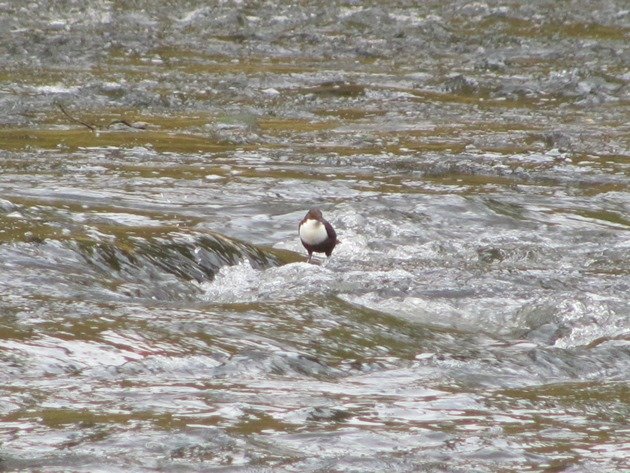 White-breasted Dipper
So, that is my top ten for 2016 and I hope that you all had some great times birding this past year.
I would like to wish you all good health and good birding for 2017.