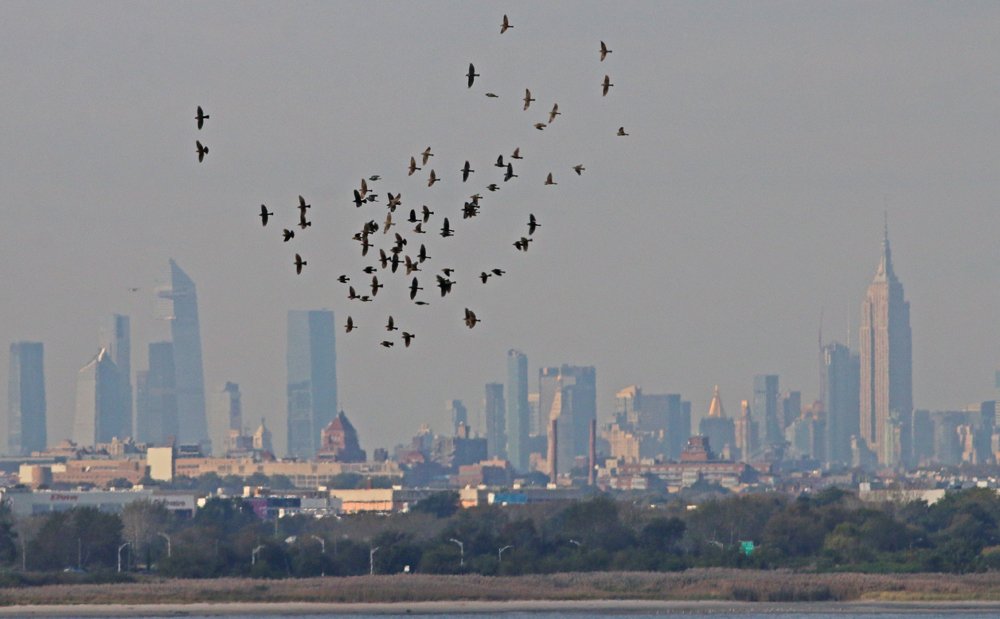 We've hit that part of October where bats hold more fascination. Good thing that Halloween hits just as migration activity seems to fall off a cliff. Still, don't believe that the only possible treats in your near future have to be accompanied by the threat to tricks. Late October often sees oddball vagrants popping up where you'd least expect them. Maybe that is a bit of a trick…
A supremely unlikely White-faced Ibis has been hanging around Rochester, but I haven't yet seen it. Keep your fingers crossed for a successful meeting this weekend. Corey will be canvassing Queens for highly unexpected avian activity. How about you? Where will you be this weekend and will you be birding? Share your plans in the comments below.
Whatever your plans this weekend, make time to enjoy SkyWatch Friday. Also be sure to come back Monday to share your best bird of the weekend!